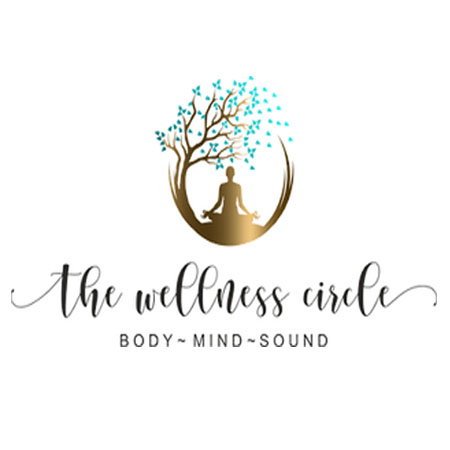 The Wellness Circle
Clicking on the Send Me Details Now button opens an enquiry form where you can message Sylvia Chen directly
Send Me Details Now
Healing begins the moment you want it to and the more extensive your knowledge of what has been done, the greater your ability to determine your next steps. Sylvia shares holistic energy healing modalities and evidence based psychotherapy techniques you can use to chart your own healing course with more confidence. Schedule a session today!
Counsellor for Individuals, Couples & Families
Focus areas
Somatic psychotherapy
Acceptance & commitment therapy (ACT)
Trauma-informed
Breathwork practitioner
Gong therapy
Individual counselling
---
---
As a trauma-informed psychotherapist, relationship counsellor, breathwork practitioner, and sound healing gong therapist, Sylvia believes deeply in the value of human life.
With a wide range of life experiences and evidence-based psychological therapies, she has a keen interest in empowering and compassionately supporting individuals, couples, and families struggling with stress and pressure. Her background as a qualified counsellor, combined with her experience with integrative healing modalities using Reiki, Breathwork and Gongs, makes her approach unique and very impactful.
Often, the path to wholeness begins with accepting ourselves as we are, imperfections and all. The key is to develop self-compassion and to build upon what you have already achieved in life.
Sylvia focuses on healing mental health and improving overall well-being to enrich the human experience.
Services Offered
Counselling
Sylvia has experience in several areas, including:
Marriage and relationship issues
Anxiety and stress
Trauma
Depression
Loneliness
Family origin issues
Parenting
Grief and loss
Personal growth and development
Special need supports
Chronic health-related concerns
In her role as an integrative counsellor and psychotherapist, she utilises theory and techniques from all three main branches of counselling to meet the specific needs of her clients:
the humanistic school (Somatic Experiencing, Person-Centred and Existential)
Relational Psychodynamics
Cognitive Behavioural Therapy and Mindfulness (Acceptance and Commitment Therapy)
To help you find hope, clarity, inspiration, and empowerment, she combines traditional talk therapy with transformative mindfulness techniques, including gong bath meditation, conscious connected breathwork, and animal-assisted therapy.
Sylvia is compassionate and insightful. She can help you balance and harmonise all aspects of your personality and being into a balanced and joyful whole, body, mind, and soul.
From the beginning, she will work collaboratively with you, as a team, to re-discover the path that will lead to a more meaningful and fulfilling life.
Gong Bath Meditation
Healing can be brought about by utilising therapeutic gong sounds and vibrations in a gong meditation.
Participants often lie down on meditation mats. If you add a pillow and a light blanket, all you'll have to do is rest in a comfortable position, close your eyes, and relax.
Breathwork Counselling
During a standard Breathwork session, Sylvia will guide you on how to use conscious connected breathing to reach a state of non-ordinary consciousness.
Non-ordinary states of consciousness include dreaming, intense focus, and accessing subdued emotions, past traumas, and memories of early development.
Counselling aims to identify motivations and goals, to process the experiences that emerge from breathing practice, and to focus on handling strategies for change.
Breathwork's integration of talk and body approaches allows it to serve as both a resource and a tool for tuning in to inner resources.
For more details about Sylvia's services or to book an appointment contact her today!
Holistic Reiki Healing to help restore your body, mind and spirit
Holistic Counselling & Psychotherapy
1hr
Integrative counselling service that combine evidence based counselling approach and energetic healing principles
---