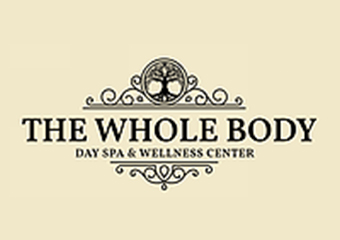 Want to find out my availability, pricing or opening hours? Click on Send Me Details Now to get started.
Send Me Details Now
Clicking on the Send Me Details Now button opens an enquiry form where you can message The Whole Body directly
The Whole Body offers all of the regular beauty treatments that have become more of a necessity than a luxury in this day and age. EXCLUSIVE OFFER - Mention Natural Therapy Pages to get 10% off your 1st Booking
The Whole Body
Focus areas
Body wraps
Eyelash lift
Eyelash extensions
Pedicure
Manicure
Waxing
---
---
Our extensive range of services include spa packages, body wraps, body exfoliation, hydrotherapy, massage, facials, AHA peels, microdermabrasion, oxygen infusion facials, shellac, gel nails, manicures, pedicures, waxing, makeup, eyelash tints, spray tanning. Our beautiful gift vouchers also make a wonderful and memorable gift for any occasion.
Holistic Treatments
---
Hot Stone Massage
In the Hot Stone Massage, volcanic rocks are used in two different ways. Large flat stones are heated and then placed on top of a towel along your back to heat the chakras of the body. Smooth round stones that fit into the palm of the hand are also heated. Stones are then coated in coconut oil and then used directly on the skin. This means the massage is more effective and intense than it otherwise would be.
Miri Miri Massage
Miri Miri is the natural wellness massage of New Zealand - Makoha embraces the magic of nature and the wisdom's of Maori natural healing, and weaves them together in the Miri Miri Massage Dance.
Indian Head Massage
Indian head massage helps increase joint mobility and flexibility in the neck and shoulders, improves blood circulation and lymphatic flow, frees knots of muscular tension, relaxes connective tissue, and aids in the elimination of accumulated toxins and waste products. It is particularly good for reducing the effects of stress and tension. It is a wonderfully relaxing therapy
Ear Candling
Is an ancient remedy for removing toxins and excess wax from the ear canal, and has been around for centuries. It is completely painless and may be a great alternative for children's ear problems. An ear candling session takes approx 50 mins.
Reiki
Reiki energy has several basic effects: it brings about deep relaxation, destroys energy blockages, detoxifies the system, provides new vitality in the form of healing universal life energy, and increases the vibration frequency of the body.
Integrated Energy Therapy (IET)
Integrated Energy Therapy (IET) is a hands on - power energy therapy systems that gets the "issues out of your tissues" for good! Developed at the Centre of Being, by Stevan J. Thayer, IET uses the violet angelic energy ray, as brought to us through the nine Healing Angels of the Energy Field, to work directly with your 12-Strand Spiritual DNA. IET supports you safely and gently, releasing limiting energy patterns of your past, empowering and balancing your life in the present, and helps you to reach for the stars as you evolve into your future.
Meditation
Meditation has long been recognised as a method of relaxation that allows for healing on many levels. Our meditation sessions at The Whole Body will guide you through the steps of releasing physical tension, relaxing the breath and stilling the mind.
Beauty Treatments
---
Waxing
Keep your skin looking naturally smooth and feeling great with our range of waxing services. We use quality waxes and after care products to ensure you get the best results every time.
Manicure & Pedicures
Our hand & feet treatments include an energising soak, followed by cuticle care, nail shape, scrub infused with essential oils, hydrating massage cream, & nail paint to finish. Please advise us if you wish to add french polish or paraffin wax to your treatment, as we will need to allow extra time.
Shellac by CND
Shellac is a true hybrid of traditional nail polish and UV gel polish. It comes in a polish bottle and cures / dries under a UV lamp. There is NO BUFFING! There is absolutely no damage to the natural nail in the process.

Tanning
Tuscan Spray Tan
Spray on tan - It's all about the colour. Tuscan Tan spray on tan mimics naturally tanned skin tones with 100% accuracy. The key to long lasting Tuscan Tan spray on tan is correct skin preparation and after tan maintenance using products specifically formulated for spray tanning.

Rapid Tan
Rapid Tan's solution mimics naturally tanned skin tones with 100% accuracy as it contains Violet-tone Complex, a unique combination of violet based colourants that produce an instant natural tan shade when sprayed on the skin, and prevents yellow/orange undertones in the developed tan.
This spray tan is perfect for those pressed for time as you can shower after just 90 minutes following application.
Facials
Here at The Whole Body you can choose from our extensive range of beautiful facials ranging from 30 mins to 2 hours. Using Organicspa products our facial treatments are specially customised to suit the needs of each client.
Hyaluronic Layering
Lightweight Hyaluronic Acid in the Serum is absorbed quickly for maximum dispersion of nutrients. Hydration Gel with multi-weight Hyaluronic Acid offers a reservoir of nutrients for the lower levels of the skin, and Moisture Brightening Cream with multi-weight Hyaluronic Acid moisturises the skin's surface. The ultimate in intense hydration is now achieved and we call this Hyaluronic Layering.
Bio Hydroderm System
At The Whole Body, our Bio Hydroderm system is an advanced technology set to redefine & create a new standard & comfort in microdermrabrasion services. This system delivers liquid cooled diamond peeling, AQUAFUSE Bio Hydroderm, vacuum stimulation, and complete product infusion.
---