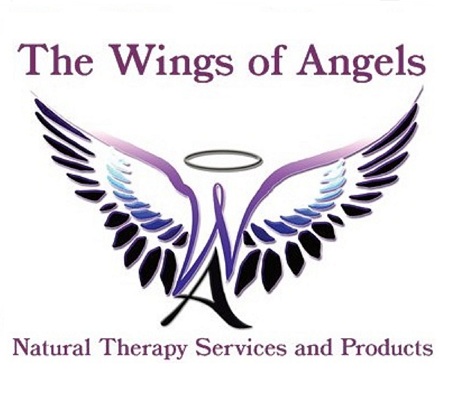 The Wings Of Angels
Alert Practitioner
By clicking on the Alert Practitioner button, we send the practitioner a message on your behalf that you would like to get intouch with them.
In the natural world, contaminants are found in food with preservatives or drinking alcohol, which weakens our immune system and creates a large number of unpleasant symptoms.
Therapeutic Services: Massage, Aromatherapy & Detox Foot Spa
Servicing area
South Perth WA
---
Focus areas
Joy
Circulation
Headaches
Sprains
Shoulder pain
Breakdown
---
---
Massage Treatments
Remedial Massage
Remedial massage is a therapeutic and treatment based massage. It is a wonderful method to prevent and treat injuries, tensions and stresses you may receive through sport, work and day to day living.
I use a combination of massage techniques designed to your preference combined with Energy Healing and pure Aromatherapy Oils to allow the body to melt away the strains and stresses of life and magnify the healing effects of the massage, relaxing the mind, body and soul.
Suitable for adults and children for:
Back, neck and shoulder discomfort
General well-being
Reduce stress and tension
Muscle issues or injuries
Increase fluid and lymphatic drainage support
Elimination of aches, bruises, sprains, and strains
Treatments
Gift vouchers available
1/2 hr:$50
1 hr: $95
1 1/2 hr: $135
1/2 hr massage & 1/2 hr healing combo: $95
Oriental/Shiatsu Massage
Shiatsu massage is a traditional Japanese therapeutic relaxation technique that utilises pressure from different acupoints along the energy channels (meridians). Gentle exercises are also being used to facilitate Qi free flow (life flow energy). The goal is to regulate the energy flow of the individual throughout the body to promote unity of mind, body and soul and to reinforce essential bodies. The treatment is carried out on a yoga mat and the recipient is dressed lightly. There is no oil and in every session Energy Healing is included.
Healing Treatment
Gift vouchers available
Aromatherapy
The use and mixture of essential oils from plants, flowers,roots, seeds etc is done or recognised for aromatherapy. The chemical energy that represents the spirit, awareness, and chemistry of the plant (essential oil) helps the plant to have any curing effects. This is the plant's (essential oil) essence. Aromatherapy is a time-honored tradition combined with modern, scientific research which enables a sound therapeutic method to be developed. The healing power of essential oils is the secret of aromatherapy.
Wings of Angels manufactures items that are carefully chosen for their skin and mind treatments with only the finest materials, the essential oils, and flower essences. We produce man-made natural healing goods with specific individual uses. The blends work well in small lots in Perth that are deliberately developed.
Dr. Detox Ion Cleanse Foot Spa
Dr. Detox is a non-invasive procedure that re-energises the body and improves the inherent potential to restore balance and attain a greater health status which allows it to spontaneously detoxify and regain the body's natural state.
The main purpose and goal of Dr. Detox foot baths is to help the body eliminate unnecessary toxins. The results vary from person to entity and are specific to each body.
Possible advantages
Increased energy rates
Improved appetite and blood circulation
A rejuvenating feeling
Reduced stress levels
Reduced joint rigidity
Better mental control
Better sleep
If you have any of the following, this is not recommended:
Wear a pacemaker or other magnetic device
Suffered from epilepsy or seizures
Pregnant or lactating
Had a major organ transplant
Suffered from high/low blood pressure
Diabetes (Type 1)
Anyone who has been engaged in an action that puts metal plates or metal objects in their body
Book an appointment and treat yourself!
---