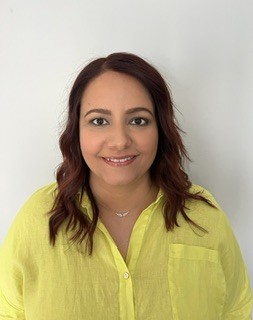 Tia Naturopathy
Clicking on the Send Me Details Now button opens an enquiry form where you can message Tia Naturopathy directly
Send Me Details Now
Most, if not all, health problems are caused by poor gut health. Fixing it will immediately improve your health & overall wellbeing, whether you have eczema, allergies, a weakened immune system or anxiety. Tia develops a personalised treatment plan for you based on various naturopathic modalities. Learn more about them below.
Qualified Naturopath for Skin, Digestion, Fertility & Mental Health Concerns
Focus areas
Telehealth
Herbal prescriptions
Mineral therapy
Naturopathic nutrition
Naturopathic medicine
Naturopathy for pregnancy
---
---
Tia Naturopathy in Beverly Hills, New South Wales, combines traditional and evidence-based nutritional medicine, herbal medicine and other naturopathic tools to treat a health problem holistically and restore vitality and balance to the mind and body.
If you're tired of traditional treatments that only provide a band-aid solution, you'll feel great again after your consultation with Tia, who specialises in the treatment of a wide range of conditions, including:
Acne
Psoriasis
Eczema
Skin sensitivities
Boils
Allergies
Bloating
Heartburn
Flatulence
Diabetes
Diarrhoea
Constipation
IBS
Endometriosis
PCOS
Thyroid disease
PMS
Fibroids
Fatigue
Insomnia
Anxiety
Mood disorders
Preconception and postnatal care
Why work with Tia?
As a qualified naturopath with Greek ancestry and extensive experience in the food industry, Tia has a strong preference for clean eating, particularly the Mediterranean diet, and chemical-free products. This means she can help you feel great again without the negative side effects associated with chemical-laden medications.
Tia had sensitive skin from a young age and struggled to get the help she needed from doctors. They would typically prescribe corticosteroid cream, which was a band-aid solution that caused more allergies and sensitivities in the long run. This led her down the path of finding the root cause of her sensitivity and, eventually, healing her skin.
She is passionate about making you feel better, whether it's for skin problems, digestive issues, mental health or hormonal disorders. Tia also helps couples who are struggling to conceive.
What can you expect from your consultation?
Tia's treatment approach can be summed up in three words: customised, targeted, and integrative.
During your initial consultation, she will evaluate the current state of your health by reviewing your health history, relevant family history, diet and lifestyle, and any current pathology results. She will then tailor a plan to your specific needs and health goals.
Tia does not believe in "one-size-fits-all" solutions. She focuses on the underlying cause of your symptoms and helps you overcome any potential barriers to health recovery.
As a degree-qualified naturopath, Tia collaborates with other health professionals to ensure you receive the best care possible. She can recommend any additional tests she thinks are necessary for you and can give you advice on the most holistic treatment strategy that is suitable for you.
Here's a rundown of what happens during your initial consultation:
A one-on-one session to assess your health goals and get you feeling great again
Comprehensive health evaluation, including pathology test analysis
Personalised treatment plan with sound advice to help you achieve your goals
Practitioner-grade herbal medicines, nutrient, mineral and amino acid formulations, and flower essences may be included in the treatment plan
Tools, tips and tricks for overcoming your specific obstacles
Tia holds consultations in person at her clinic in Beverly Hills NSW
Are you ready to start your journey to recovery?
Book an appointment today
Please click on website icon on the left to book a consultation.
We're open 3 days.
| | | | |
| --- | --- | --- | --- |
| Wednesday | 2:00 pm | To | 6:00 pm |
| Thursday | 10:00 am | To | 5:00 pm |
| Friday | 10:00 am | To | 5:00 pm |
Qualifications
Bachelor In Health Science Naturopathy At Torrens University Australia
Professional Membership
NHAA - Naturopaths & Herbalists Association of Australia
---