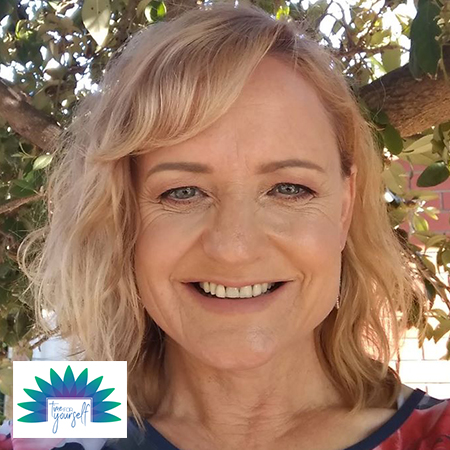 Time For Yourself Counselling Practice
Clicking on the Send Me Details Now button opens an enquiry form where you can message Tania Gal directly
Send Me Details Now
Talk to a counsellor and let them help you find the best solution for your problems.
Counselling for Grief & Loss, Anxiety, Depression, Relationships & Children
Servicing area
Lightsview & Northern Eastern Suburbs of Adelaide SA. Phone & online counselling also available.
---
Focus areas
Fears
Loss
Sadness
Anxiety
Anger
Grief
---
---
What Counselling Services Can You Gain?
Grief and Loss
Get through a difficult time in your life by talking with someone who has also experienced grief. If you are going through the loss of a loved one, a partner through separation or divorce, a job, or a situation in your life that has come to an end, you can learn how to find ways to handle it and move on.
You can overcome what you perceive as immeasurable feelings of sadness, anger, depression, or hopelessness by talking it out with someone who has felt what you have felt. Together, let us take steps to move forward in a positive way and start looking into a future.
Anxiety and Depression
Gain a better way of looking at things in your life and develop a more positive attitude so you can better manage, change, or control the way you handle and perceive your life. You can do away with the struggle of handling unwanted thoughts and feelings that are stopping you from living your life to the fullest.
You are not alone. You have me by your side to talk you through everything so you will not just survive but thrive and become the best version of you. Make time to talk so you have the opportunity to get the heaviness off of your chest and you can live your life the way you really want it to be.
Relationships
Get your relationship back on track by making time to talk honestly and openly about your issues either by yourself or with your partner present. Learn how to communicate in a positive way to get to know about each individual's wants and needs. By determining these, you will understand how to go about dealing with your relationship.
You surmount any challenges that you are facing by making an effort to try and fix any issues, concerns, or problems that are hindering your relationship. The first step is laying your cards on the table by talking and, with my help, find the best strategies to help you achieve a truly fulfilling and happy relationship.
General
Gain new insight into the essential elements that you need and want to make you happy and live a successful, fulfilling, and well-balanced life. You can do this by talking about any issues, concerns, or problems you may be experiencing in your life right now.
You have an empathetic ear who will not only listen to you intently but also understand how and what it is that you are going through. Through effective discussion, we can formulate action plans that will help you resolve any point of contention that you may have in your life.
Counselling for Children
It's so hard for children to speak up or express themselves, especially when they're going through a painful situation such as grief and loss, stress, depression, fear, anxiety or anger. A locus for interactive counselling, which employs play and cognitive-behaviour therapy techniques that are suitable for their age, can help loosen them up and get them to share at their own pace.
Parenting is a tough job. This is especially true when you're child is going through difficult times and nothing you do works to comfort them. Give them the opportunity to speak with a qualified child counsellor in a caring environment that maintains confidentiality.
Let them open up about their worries or mental distress, and equip them with the skills to shift their negative thought and behaviour patterns to positive ones.
Book an appointment to experience transformational counselling.
Professional Membership
Australian Counselling Association (ACA)
---