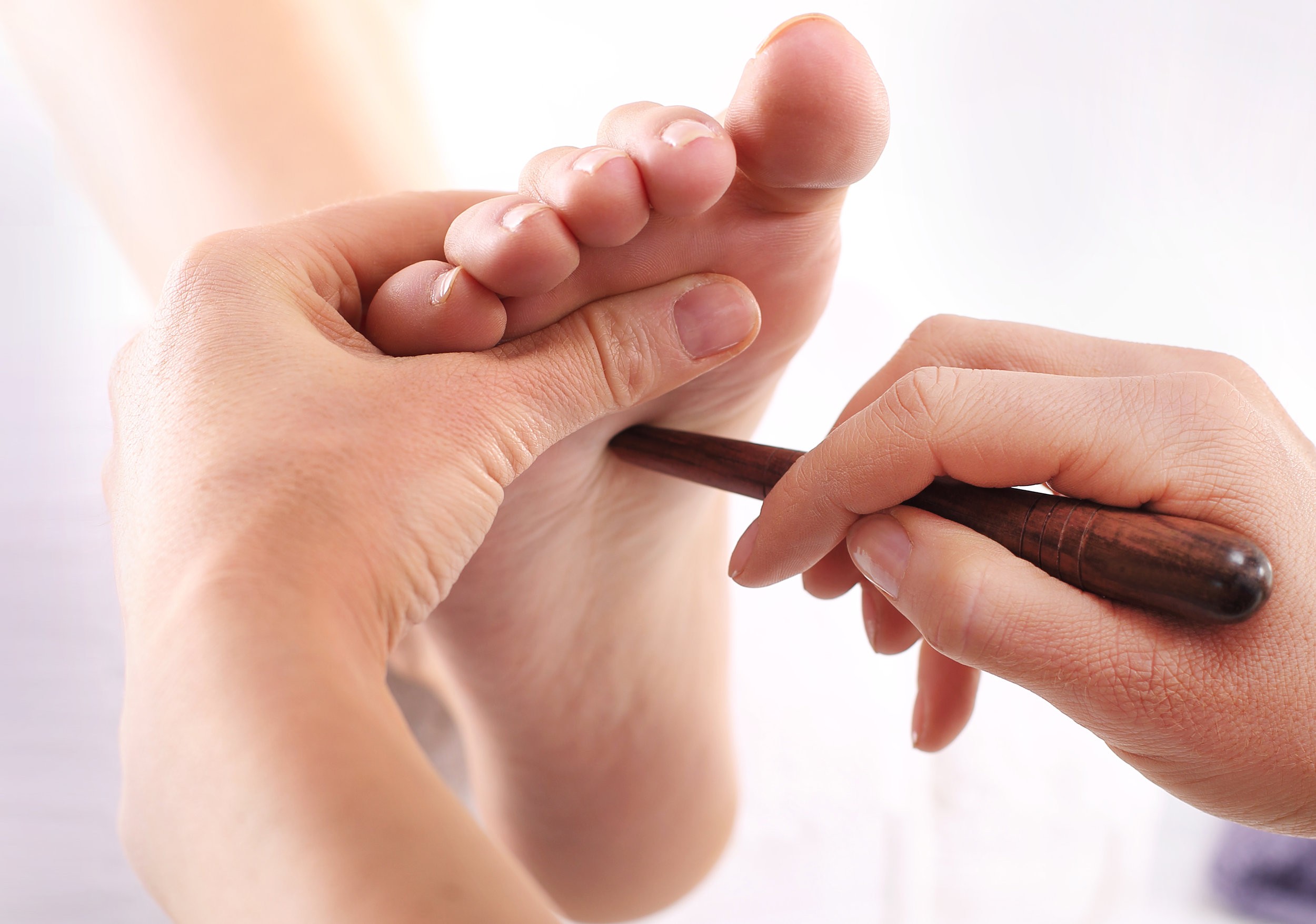 Want to find out my availability, pricing or opening hours? Click on Send Me Details Now to get started.
Send Me Details Now
Clicking on the Send Me Details Now button opens an enquiry form where you can message Jane Ponsonby directly
  Using Reflexology, Kinesiology and Vacuflex to find the CAUSE of the problem, improve posture and balance the body to relieve pain. After my own hip replacement in 2004 I have looked for ways to regain painfree hips and backs without surgery.   Contact me directly on  jane.ponsonby@iinet.net.au for more information.
Toe to Heel Reflexology
Servicing area
Perth Western Australia
---
Focus areas
First aid training
Neck pain
Emotional wellbeing
Hip pain
Infertility
Chronic health issues
---
---
I first came across Reflexology through my Doctor when I was pregnant in Holland. After 4 years we moved to Scotland where I qualified as a reflexologist in 1994 and built up a very successful business with a core of regular clients.
Being so close to Europe there was plenty of opportunity to study various forms of Reflexology such as: Precision, Vertical, Maternity, Facial, Chi, ART, Meridian, Ayurvedic, Cranial-Sacral, Touchpoint , TCM and Vacuflex.
We moved to Australia in 2002 and I had a hip replacement in 2004 at the age of 48. I have specialised over the last 17 years to find out how to alleviate hip and back pain and prevent surgery if possible.
Even though the rebates have been taken away I will still maintian this professional level. To maintain a professional status required for Health Fund Rebates it is necessary to hold a high standard qualification, current first aid certificate, public liability and professional indemnity insurance, and complete 20 hours of learning each year! As well as various reflexology courses I have studied Kinesiology, Indian Head massage, Myofascial release, PSYCH-K®., McLoughlin Scar Therapy, foot/ankle mobility and Australian Bush Flowers Essences and am now an authorised supplier of Step Forward Orthotics!.
Reflexology is being taken seriously in many countries due to the many scientific and industry trials being carried out, particularly in China and Denmark. http://www.thefountainhead.co.za/reflexology/reflexallresearch.asp
Social Medias
Click here to view Google Reviews
---
Toe To Heel Reflexology now a recognised clinical consultant for Step Forward Orthotics
I was getting a hammertoe (I don't want one!) and was aware my feet were preventing my moving with good body alignment. I hadn't tried other orthotics as I always thought it was better to find and treat the imbalance rather than just treat the problem once it has occurred!
Gabby knew I was sceptical but explained how they worked, bones are essentially the same shapes, but feet are different shapes because the muscles, ligaments & tendons have pulled the bones into those shapes, or have let them fall into those shapes. Once I was fitted with the correct size and my feet felt so well supported that I didn't follow the "wear them in slowly advice" and had a bit of hip pain for a day or too. After sales phone support to the National Office was brilliant and I am now wearing them all day and when I take them out I feel my foot muscles are supporting my body in a more balanced way. I like the idea of muscles being strengthened to still support my feet/body when I am not wearing them!
As a reflexologist I see many clients with Achilles pain and misaligned arches, particularly the transverse arch, causing hammertoes, neuromas and bunions. Many have orthotics but don't wear them, as they don't fit in their shoes. I am delighted that the Step Forward Orthotics fit in all of my shoes and most sandals!
Step Forward Orthotics have the shape of a perfect foot. Your feet will gradually adapt and conform to this correct shape, thus enabling them to work more like nature intended. Step Forward Orthotics flex as you walk, much like walking barefoot on sand, grass, dirt, mud and gravel. There is a 95% success rate for the relief from aches and pains, such as foot, ankle, shin, knee, hip, neck and back pain, caused by poor alignment. They will also increase circulation, especially good for diabetics!
A print of your foot is taken and then the correct size for your ideal foot shape is ordered (if not in stock) and arrives within a couple days for fitting. Step Forward Orthotics, a registered class 1 medical device, are available for $390 per pair, plus $15 P&H. There is a three-month satisfaction period, a ten-year product warranty (conditions apply) and a forty-year success track record!
---
Contact me if you would like more information or a free no obligation fitting!
Jane Ponsonby
Reflexology and Vacuflex
1hr
Each session has Vacuflex, cupping and shore kinesiology balance with 50 minutes of manual reflexology.
PSYCH_K® Session
1hr 15min
PSYCH-K is a process that can be used to reprogram negative, self-sabotaging subconscious beliefs in to positive, supportive beliefs
Qualifications
Qualified In Scotland In 1994
Professional Membership
Reflexology Association Of Australia
---