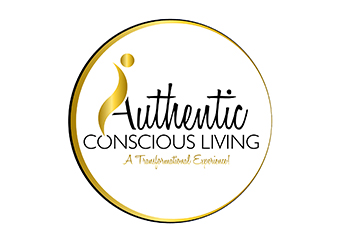 Clicking on the Send Me Details Now button opens an enquiry form where you can message Saulan Beverly Yin-Lo directly
Send Me Details Now
Offering coaching, healing & counselling services, Saulan draws upon her 30 years experience in working within the field to help clients reach their full potential. Specialising in soul care & shamanic healing, coaching & counselling services, reiki, Qi-Gong and spiritual healing, group work sharing circles, visualisation meditation, authentic indian head massage. NOW OFFERING A MOBILE SERVICE FOR YOUR CONVENIENCE.
Authentic Conscious Living - Saulan Beverly Yin-Lo
Servicing area
Inner West and Eastern Suburbs, New South Wales
---
Focus areas
Joy
Wellness
Circulation
Lifestyle
Alternative medicine
Nurturing
---
---
Welcome to Authentic Conscious Living!
---
Are you having difficulty with your relationship?
Want to make a difference to your life?
Looking for courage to make a change in your work, relationship or lifestyle?
Having difficulties in a relationship with someone who comes from another cultural background?
Having trouble communicating your message to people?
Are you in a challenging relationship?
Do you find making decisions difficult?
Are you looking at how to have more Leadership skills?
---
SERVICES OFFERED:
Life Coaching
Authentic Indian Head Massage
Creative Visualisations
Transformational Life Coaching & Mentoring
Holistic Counselling
Leadership Seminars
Life and Balance Workshops
"May I be a guard for those who are protectorless,
A guide for those who journey on the road,
For those who wish to go across the water,
May I be a boat, raft, a bridge."
Mindfulness and Creative Visualisations
"As long as space endures,
As long as there are beings to be found,
May I continue likewise to remain
To drive away the sorrow of the world"
Life Coaching & Mentoring
"Like the earth and the pervading elements
Enduring as the sky itself endures,
For boundless multudes of living beings,
May I be their ground and sustenance."
Photo 3. Connect & Trust Your Spirit
Photo 4. Stay Calm, Relax & Breath Deeply
---
ABOUT ME
PROFESSIONAL QUALIFICATIONS
Bachelor of Arts
Reiki Levels 1 and 2
Certificate of Holistic Counselling
Diploma in Soul Care and Shamanic Healing
Graduate of the Coaching & Facilitating Excellence Program (Prince of Wales Hospital)
Saulan has a great passion about facilitating and supporting YOU to take the TRANSFORMATIONAL steps to a life of liberation and EMPOWERMENT.
As Saulan has worked in the community sector for many years and had been counselling and supporting clients on child and family issues and concerns, settlement for migrants and refugees and working with a diverse range of ages and cultures.
From my own background and childhood I learnt that people usually see life differently (from their perspective) so it will depend on their own experience. Everybody has a unique story. This has provided me with skills and an insight to the trials and tribulations that people have in their lives on a daily basis.
The reason and how I started Authentic Conscious Living was from my own experience when I started my Diploma in Soul Care and Shamanic Healing at Nature care College. I had finished my Bachelor of Arts degree in Sociology and Vietnamese however, there seemed to be a deeper side to life that I needed to explore.
Through life we have many positive and sometimes negative and challenging aspects of life that we can't always deal or manage on our own.
Saulan can offer you support and facilitation by actively listening and facilitating and guiding you on how to be practical and intuitive through HOLISTIC COUNSELLING or TRANSFORMATIONAL COACHING & MENTORING.
This supports YOU with sessions that help you determine for yourself and VISUALISE and attract the life you want!
For you to be in this state of mind, body and spirit, Saulan also offers AUTHENTIC INDIAN HEAD MASSAGE and CREATIVE VISUALISATIONS to set the mood for you to connect to your inner self.
---
THE KOFI SACQUE
"The Kofi Sacque" has some new bags and items made from recycled coffee sacks. As we are becoming eco conscious these bags and items are creatively designed for style and practical for many uses.
Suitable for carrying books, your Spiritual cards and crystals, and incense sticks and candles etc. and other uses.
---
GIVE YOURSELF THE LIFE YOU DESERVE!
Call Saulan to discuss how her therapies can benefit you specifically, or to book in your first consultation today!