Learn how your food, exercise, sleep & stress affects your health based on your glucose biomarkers.
Now available for non-diabetics.
Join the Vively waitlist now to get a 30% discount.
Join the waitlist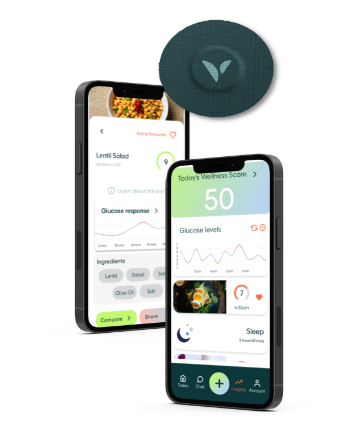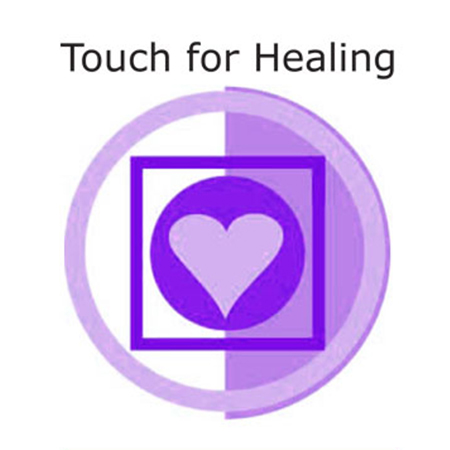 Clicking on the Send Me Details Now button opens an enquiry form where you can message Kerrelee Lummis directly
Send Me Details Now
ORTHO-BIONOMY IS A WONDERFUL EFFECTIVE TECHNIQUE THAT WAS CREATED BY OSTEOPATH DR ARTHUR LINCOLN PAULS. IT USES GENTLE MOVEMENTS WITH LIGHT COMPRESSION AND STRETCHING TO THE JOINTS. PEOPLE LOVE HOW EFFECTIVE IT IS FOR JOINT AND MUSCLE AND FASCIA RELEASE AND HOW RELAXING IT IS!
Touch For Healing - Ortho-Bionomy
Servicing area
Bicton, Western Australia
---
Focus areas
Aches & pains
Sinus
Neck tension
Love
Aromatouch technique
Tight muscles
---
---
Kerrelee is currently a practioner in her last stages of training in the delightful discipline of Ortho-Bionomy . A style of bodywork that she is passionate about introducing to her clients as it is so gentle and very effective in treating many conditions.
Although not widely practised in W.A it has been practised for about 30 years on the east coast of Australia and the U.S.A
What is Ortho-Bionomy?
Ortho-Bionomy is a gentle, non-invasive system of healing which is helpful in addressing many pain and stress conditions.
Developed by Dr Arthur Lincoln Pauls, a British osteopath, Ortho-Bionomy supports the self-correcting capacity of the person through the use of gentle movement and positioning of the body as well as light compression into the joints.
Ortho-Bionomy stimulates long-lasting changes by re-educating the client's body so that it can effectively maintain balance and optimal functioning on its own.

After receiving Ortho-Bionomy sessions clients report experiencing pain relief, increased range of motion, greater ease of motion, better structural realignment and postural balance, increased relaxation, more efficient functioning, faster recovery times from injuries, a greater sense of self- empowerment, increased vitality and emotional balance, and an increased sense of wholeness and wellbeing.
Because of the gentle nature of Ortho-Bionomy, this work is very helpful for many different types of problems and conditions.
Conditions Ortho-Bionony can help.
Neck, shoulder and Back Pain
Sciatic and Pelvic hip pain
Whiplash neck trauma.
Repetitive strain injuries
Rotator cuff injuries
Knee Pain
Ankle and foot sprains
Postural imbalances
Autoimmune Disorders including:
Fibromyalgia
Chronic fatigue syndrome
Stress-Related Symptoms Inclduing:
General achiness or fatigue
Disrupted sleep patterns
Physical conditions associated with emotional stresses (depression, trauma, shock, anxiety)
Fee 60 Mins $80
---
TESTIMONIAL
Ive been seeing Kerrelee for Ortho- Bionomy for my neck and ongoing tennis elbow issues for a few years. I had a serious car accident and have had ongoing headaches and whiplash trauma for some time. I have found it to be the most effective treament I have tried so far and get incredible relief from the sessions. I do a lot of computer work in my job and my neck and shoulders get tigh also from stress so I have monthly appointments and love them. She has gifted hands.
Brain Henderson
I find Kerrelee's Bowen and Ortho-Bionomy treatments highly effective non- invasive with long lasting effects. AFter a session I have freer movement and I feel more grounded. Ideal for those who don't respond well to strong pressure as it gentle toreceive while still shifting long held patterns.
Miriam Baker
I am a retired nurse with a worn out back from years of lifting patients and hard physical work. I have tried many forms of treatment for my painful lower back, sacrum and tight neck issues before I found Kerrelee.
Kerrelee has really helped me consistently to relieve the pain I have and I find Ortho- Bionomy the technique she uses (which I had never heard of before) to be very effective in releasing the pain.
I am very grateful for her tretaments and I am happy to recomend her as a practioner, I have ongoing regular sessions with her and so does my daughter for her lower scolisos back issues.I also find doing regular swimming exercise and yoga helps support my back which she encourages me to do as well.
Angela Rh. Retired nurse
---
For more information about the best services for your needs or to organise an appointment - just give us a call!
---