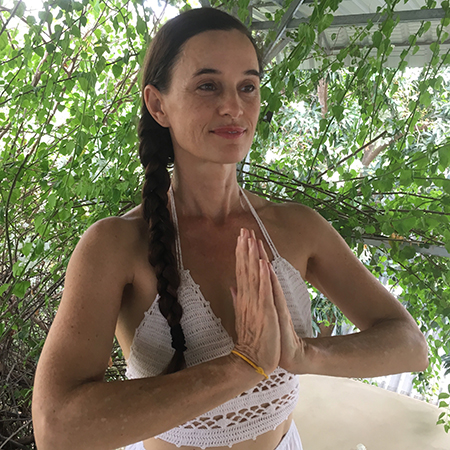 Want to find out my availability, pricing or opening hours? Click on Send Me Details Now to get started.
Send Me Details Now
Clicking on the Send Me Details Now button opens an enquiry form where you can message Traditional Yoga / Moving meditation directly
Traditional yoga is intuitive, gentle and a wholistic approach to life.Mind, body spirit!
Traditional Yoga - About Fiona
Focus areas
Complementary
Love
Hormones
Joy
Posture
Abhayanga
---
About Fiona
Initially trained in Australia, in both meditative practices and asana, I sought the authenticity of yoga in the birthplace of yoga, India, where it is referred to as "yog".
Years of travelling from the North in the Himalayas to Tamil Nadu in the southern-most tip of the continent called Kanyakumari saw me consistently immersed in meditation and yoga-related practices.
It was a privilege to live amongst the rich & varied culture that constitutes the vast continent of India.
Several TTC training, including advanced Pranyama have been in India with different schools and a Master of yoga, B.N.S Iyengar.
They were all great and complementary to each other.
My lifelong travels have given me a broader understanding of the depth of yoga and its spiritual, physical, intellectual, devotional and philosophical components.
I taught abroad in Asia, India and Italy from this training and experience and am accustomed to teaching a range of people of different abilities, age and nationality.
I loved it! Especially seeing the positive transformation in the people I teach.
My last immersion in an Ashram introduced me to the traditional non-dual, Kaula system of yoga, a holistic yogic system that cultivates an intuitive, non-competitive approach to life and yoga. It is a meditation-in-asana (posture). Generally, the practitioner spends longer in the pose and the body relaxes and allowing greater flexibility and above all enjoyment!
I see it as an antidote to our ultra-competitive modern world.
I'm still learning as we beings are fluid, and this sophisticated ancient practice has so much depth that its a lifetime journey which has given me a different perspective and appreciation of life.
I invite you to practice with me.
First class, introductory offer for any class 50% off
Or with a program 10% off a set of classes
Services
Traditional Yoga - Tri-dosha series
2min
Yoga in its traditional form is a holistic life-culture, concerned with cultivating the integrated being & celebrating life!  The traditional approach to asanas is fundamentally different and focusses on the whole being and developing enjoyment and medita
---