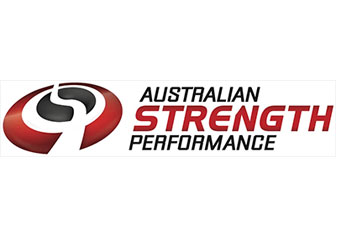 Australian Strength Performance
Clicking on the Send Me Details Now button opens an enquiry form where you can message Australian Strength Performance directly
Send Me Details Now
We aim to be recognised as Australia's premier strength and conditioning brand; we set the highest standards in evidence based training, sports performance and education from our world class training facilities.
Australian Strength Performance
Located just 10 minutes north of Melbourne's CBD, The Australian Strength Performance Centre (ASPC) is the state's premium strength & conditioning, high performance training facility.
At ASP we believe that to be your best you need to train with the best. We've imported from across the globe to ensure our training facility offers the world's finest custom-built equipment of the highest quality. We continue to source new, cutting edge equipment manufactured from as far as Canada, Sweden and the United Kingdom.
We believe in establishing an optimal balance in one's mind, body and sport as represented by the central yin-yang in our company logo. Everyone has their own unique balance and we acknowledge and respect that. At ASP, our role is to help forge a path that creates the optimal balance for each person (shown by the pathway carved through the yin-yang sign) and help support, fortify and empower the best they can be (as shielded by the embracing red). This is who we are. This is ASP.
THE ASP EVOLUTION




APPROACH
Training with Australian Strength Performance goes beyond just physical strength development. While strength gains are an expected outcome of any ASP program, it is the vast array of many other physical and psychological factors encapsulated in every single ASP protocol that makes ASP's programs so uniquely effective.
From the very novice fitness bunny to the highly seasoned bodybuilder, we have the right personalised protocols to help you overcome your plateaus and emerge your winning best.
For more information Click here
---