Learn how your food, exercise, sleep & stress affects your health based on your glucose biomarkers.
Now available for non-diabetics.
Join the Vively waitlist now to get a 30% discount.
Join the waitlist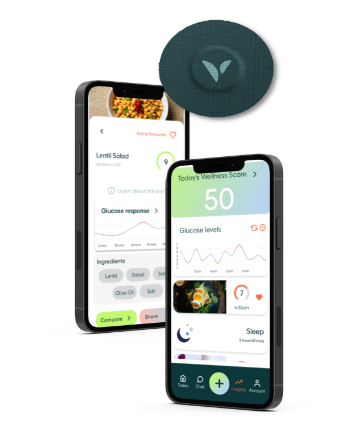 Clicking on the Send Me Details Now button opens an enquiry form where you can message Felicity Carson directly
Send Me Details Now
I believe in a balance of Western Medicine and Natural Therapies.
Tranquil Meditation
Focus areas
Growth
Essential oils
Well-being
Guided journey
Touch therapy
Cancer management
---
---
ABOUT US
Hi My name is Felicity Carson. I am a Registered Division 1 Nurse specialising in Surgical and Breastcare Nursing. I also co-facilitate two support groups on the Mornington Peninsula for women with cancer.
My work with patients in hospital and cancer survivors has lead me down the path of healing modalities such as Meditation, Reiki, Acupuncture and Ayurveda.
I believe in a balance of Western Medicine and Natural Therapies. The modalities I practise are such a beautiful and gentle support to our everyday lives, giving ourselves the support we need to sustain Wellness in our mind, physical bodies and spirit.
---
SERVICES
REIKI

Reiki is a beautiful healing touch therapy given by a Reiki Channel. It is a natural & simple healing therapy which allows you to absorb more life force energy. Reiki therapy vitalizes your life force and balances the energies in your body. It is a gentle yet powerful "hands-on" technique which brings wholeness to both recipient and giver. Reiki restores the natural balance of your body providing a deep relaxation giving a sense of peace & wellbeing.
During a treatment the recipient does not have to remove any item of clothing as the energy will pass through any material.
You may receive Reiki lying on a massage table. (or sitting in a chair if this is not possible) The practitioner will use a pattern of hand positions over the head, trunk and legs. No massage or pressure is used - just gentle contact.
During the treatment you may feel certain physical sensations, such as gentle heat or coolness from the practitioners hands and sometimes mild tingling sensations.
Gentle relaxing music is often played during a treatment, the experience is usually one of deep relaxation with the recipient often falling asleep. It is deeply relaxing but also energising. The energy is said to address problems at their source, thereby re-establishing physical, mental, emotional & spiritual harmony.
Reiki has no harmful side effects & cannot be overdosed on. It is not a replacement for any other treatment the recipient maybe having, but a support which will enhance any other treatments.
I include Tibetan Singing Bowls & Essential oils in my treatments.
MEDITATION

Meditation is always a personal development journey. One cannot happen without the other.
Guided Creative Meditation is a technique to bring us to meditation, personal insight and growth. In his book "Peace of Mind" Ian Gawler describes the Meditation process as equivalent to the word "travel". He says there are many different techniques that can bring us to travel. Health Meditation, Insight Meditation and Creative Meditation. The Guided Creative Meditation technique contains elements of all three techniques, combined to create unique, beautiful, engaging and relaxing experiences that enable us to "travel" or Meditate.
Guided Creative Meditation brings together breathing, relaxation, creative visualizations and the simple act of stillness into a guided journey. The goal of this journey is to uplift to the point of meditation and then leave you to bask in that space for some time so that you enjoy the true benefits of Meditation while being closely guided and supported entry into that state.

Learning to meditate at home on your own can be a lonely and frustrating experience. It is beneficial to Meditate in a group for many reasons. Your progress is usually faster as being in the group helps keep you motivated and connected to your goal. In a group there is a collective group energy enabling each participant to be uplifted and accelerate forward in your learning and experience and development. The feeling when meditating in a group is stronger and there is an association to the regular meeting place. Once you become familiar with the experience of meditating you will find it much easier to meditate alone.

There are many benefits of meditation, both tangible and intangible. There is no longer any doubt thanks to scientific research that Meditation is one of the great cure-all's of our time. Benefits have been measured on a physical level. Proof of cellular changes, brain change, healing of the physical body and much more. It also benefits our Mind, Body and Energy, the whole of us.



Guided Meditation sessions 6 pm Tuesdays $15 - please call to confirm a place.




Beginners Meditation 4 week course $160- The next Beginners course commences Monday the 17th of




July 2017 (finishes Monday August 7th )




Chakra 7 week course $200 - Monday May 22nd (finishes July 10th, no class June 12th) & Monday




September 11th (finishes October 23rd)




Relaxation one day Meditation Retreat $200 - Sunday March 26th 2017




Relaxation Meditation Sound Healing bath $30pp - please call for dates




Meditation one on one therapy also available.



---
For all enquiries contact us today!
---