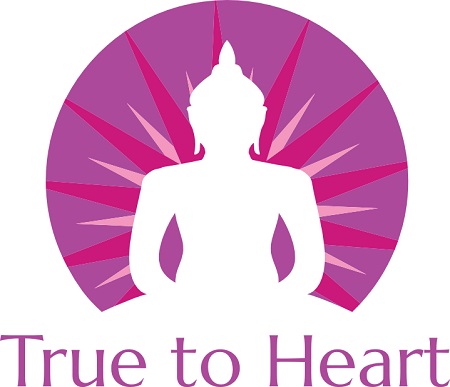 True to Heart
Want to find out my availability, pricing or opening hours? Click on Send Me Details Now to get started.
Send Me Details Now
Clicking on the Send Me Details Now button opens an enquiry form where you can message Tanya Murphy directly
You are the master of your mind, so don't believe everything it tells you.
Self-Inquiry Workshops Facilitator, The Work of Byron Katie
Servicing area
Lindisfarne, Rose Bay, Rosny Park, Geilston Bay, Cambridge & Hobart TAS
---
Focus areas
Stress management
Relaxation
Joy
Wellness
Circulation
Optimal health
---
---
Are You a Prisoner of Your Own Thoughts?
Hi! I'm Tanya Murphy. True to Heart serves as a testimony to the wonderful change that my mind has done to my life.
I'm reaching out to you, whether you're based in Hobart TAS or elsewhere, to help you achieve inner peace and total wellness through meaningful workshops.
Before my spiritual awakening, I have spent the greater part of my life being unhappy, sad and angry. There were moments I would fall into situational depression, inexplicable feelings of loneliness and sadness. My energy levels would constantly decrease as I push through life with much difficulty.
I always appeared happy, relaxed and content, so people thought I was totally fine. They had no idea that I was suffering from varied health issues, which I blamed for my depression, resentment and low energy.
I explored different ways to improve myself, but the results would always be temporary. Feeling lost and out of control no matter how hard I tried, I eventually found myself back down the hole.
Looking for that certain kind of peace known as "Enlightened Happiness" was like searching for a needle in a haystack. It's unfindable in external things like relationships, friends, holidays, cars and whatnot. The peace they provide is merely fleeting, so I always wound up looking for it again.
My search took me on a journey like no other. It led me to the discovery of what I had known for a long time; it's the fact that I was a prisoner of my own thoughts and beliefs.
I've always been aware of my thinking pattern yet refused to change it. I would constantly wish, hope and pray that others and life would change, but I couldn't muster the courage to do the same.
Proof of my stubbornness was hearing about Byron Katie's work but choosing to dismiss it. However, when I finally decided to go and give it a try, that's when everything in my life took a turn for the better.
The Joy in Finding The Work
Five minutes into my first workshop, I was in tears — tears of joy — as I was touched by the message I had received from my heart. The Work of Byron Katie served as my key to truth, peace and happiness as it helped me understand my thought process.
The Work is a method of self-inquiry that released me from self-denial and allowed me to view my problems from a different angle.
I'm now enjoying internal peace and have learned how to love myself and others better. Going through the self-inquiry process helped me realize how my mind works; it's a servant and tool, not the director of my life.
Byron Katie's The Work opened up my heart and allowed it to receive what I was previously too blind to accept. This process improved my life, increased my energy levels, and taught me how to be kinder with myself.
I found the peace and happiness I've been longing for within me, and now the world is sending me more.
Currently, I work as a facilitator of The Work. Attending the workshop as a participant and staff member, as well as the certification process, was an amazing journey.
Book an appointment to attain inner peace and joy.

---