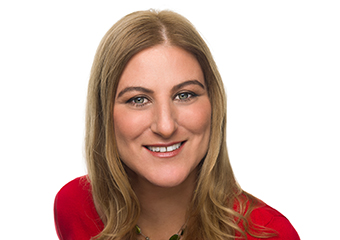 Turning Point Acupuncture
With over 20 years experience contact us today to see what the monthly special is & how Julie's vast Traditional Chinese Medicine and Acupuncture knowledge can help you   ** MENTION THIS AD TO RECEIVE A FREE CUPPING THERAPY SESSION **We're available late nights and Saturdays - Call us today on 0438 984 290
Turning Point Acupuncture
Focus areas
Relaxation
Purpose
Joy
Circulation
Headaches
Indigestion
---
---

Turning Point Acupuncture offers professional Traditional Chinese Medicine (TCM), Acupuncture and Natural Therapy treatments. Julie Constantine is the principal practitioner and has treated regular clients for more than 20 years. Turning Point Acupuncture is located in Bowen Hills.

Therapies offered:

Acupuncture
Ear Candling
Chinese herbal medicine
Cupping therapy
Moxa
Diet therapy
Flower essence consultations

TCM originated in China more than 3500 years ago and today it is practiced across the globe. It is an ancient way of healing in which different methods are used during the treatment, including acupuncture, cupping therapy and chinese herbs. When energy (qi) flows freely the body will function normally. When qi becomes stagnant or blocked, symptoms of illness will appear either physically, emotionally or mentally. TCM can be used to effectively treat a wide range of ailments and is particularly effective in treating chronic injuries that have not responded to other therapies.

The first consultation usually takes one hour. During your initial consultation, questions are asked, the tongue is examined and the pulse is read in order to make a diagnosis. Predominantly, acupuncture and Chinese herbal formulas are used. These methods compliment each other during the treatment. Acupuncture can also be used to maintain good health and balance in the body
Julie Constantine is a Member of the following:
Australian Acupuncture and Chinese Medicine Association (AACMA) 2285

Australian Health Practitioner Regulation Agency (AHPRA) - CMR0001727239
Health Fund rebates are available
---
About Julie Constantine

Julie Constantine is a highly qualified and experienced Acupuncture and Traditional Chinese Medicine practitioner who has treated regular clients for more than 20 years.

Julie completed a three-month medical internship at Zhejiang Medical Hospital in Hangzhou, China, in 2010. The internship included working within the various departments of the hospital covering acupuncture, internal medicine, oncology, gynecology, infertility, dermatology, paediatrics, traumatology and cardiology. During her internship Julie had the opportunity to observe and learn alongside highly experienced Chinese doctors within the Chinese hospital system and attend seminars presented by experienced professors.

Julie has worked in various clinics in Perth and spent fours years with Alba Therapies in Brisbane working as both a practitioner and the clinical manager. She is dedicated to ongoing professional education and development, and attends regular seminars and conferences in Australia and China to ensure her clients receive the most current health information.

Julie's specialities include treating women's health issues, infertility, balancing emotions and anxiety conditions. She is experienced treating painful conditions including muscular, skeletal, neck, shoulder and period pain.

Click this link BOOK NOW to book for an appointment
---

---