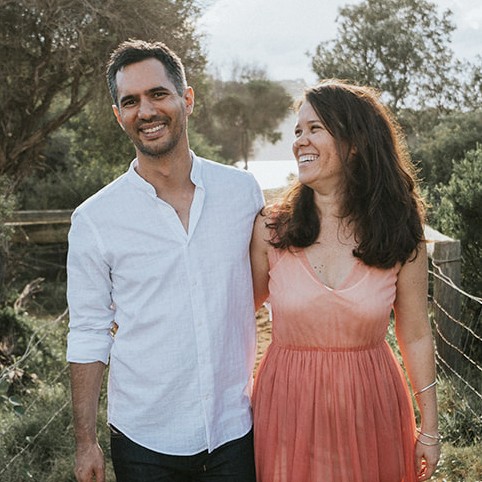 Unconditional Love Healing
Clicking on the Send Me Details Now button opens an enquiry form where you can message Simon Wing-Lun & Lora Radford directly
Send Me Details Now
Exprerience the deepest level of healing. Transform your deepest emotional blocks, core beliefs, and underlying trauma with unconditional love.
Unconditional Love Healing - Deep Emotional Healing Journeys
Servicing area
Sessions Australia wide via Skype, In person in Darlinghurst
---
Focus areas
Nervous system
Motivation
Joy
Self-confidence
Autoimmune disease
Love
---
---
Experience the Deepest Level of Healing​
Transform Your Core Emotions, Trauma and Subconscious Beliefs with Unconditional Love
---

Unconditional Love Healing 1 on 1 journeys are the deepest level of healing.

It is possible to heal literally anything in your life, and a journey is an opportunity to transform any challenge in you're experiencing, and open more to your full potential for love, fulfilment health and joy.

Where other healing work stays more on the surface level of your mind and emotions, these journeys take you into the deepest layers of emotion and energy within your being.

In 6 powerful sessions over 3 months, we will travel deep into your core subconscious emotions and beliefs, releasing the blocks to self-love, health and happiness that you haven't been able to reach before.The journey will support you to create transformation in any area of life including:

• Relationships & Family
• Emotions and Mental Health
• Physical Health & Illness
• Sexuality/Sexual Health
• Abundance/Money and Career
• Self-Love and Self-Confidence
• Healing from Trauma & Abuse
Results from our healing work are often very profound.

We've had people heal chronic illness and injury, totally transform their emotions and feelings in life, manifest loving relationships, and move into passionate work and confident expression as a result from these journeys.

What it requires from you is the willingness to love yourself unconditionally, to be honest with your own emotions and energy, and to have an empowered and self-responsible approach to life.


Each journey includes:
Six 1 on 1 sessions, over a 3 month period, with either Simon or Lora via Zoom. (We have limited in person availability in Sydney)

Additional email support between sessions.


---
Some Testimonials
"I'd experienced a trail of disastrous relationships over many years, and I was starting to wonder if I'd ever meet a man I could have a healthy loving relationship with. After some sessions with Simon I am now in a healthy, loving, respectful relationship with a man who is treating me better than I've ever been treated before. We are blissfully happy and now living together! I'm amazed at how quickly things can shift and change can take place!"
- Kristy Winn

"In 1998, I was diagnosed with Hashimoto's thyroiditis, an autoimmune disease.. After only 2 sessions with Simon, I've had no fibromyalgia , no burning sensations in my throat,and no foggy mind. Instead I've had consistent energy, no bed rest days. I am daily thankful for and in awe of the consistent and (to me) miraculous results I've experienced from Simon's healing work."
- Khryssi T, Teacher and Artist

"I had suffered from depression for many years, but it had gotten worst in the last 2 years. I had no energy no motivation to do anything and just pure negative thoughts running through my mind. I'd seen a bunch of different therapists and psychologists which hadn't helped. After my work with Simon, I'm now a brand new me, a me that I never knew I could be. I'm in a new job, in a new place, with real happiness in my life I haven't felt for ages. I plead to anyone who currently suffers from depression there is help out there and you are not alone."
- Matt

"Unconditional Love Healing has shifted and cleared so many of the faulty belief systems that I have been subscribing to for most of my life. I've tried different forms of healing and it has had some effect but nothing has been as profound and deep as this. I see the world and myself differently now and this is such a gift. Thank you so much Simon and Lora for creating, teaching and holding a most amazing space for Unconditional Love. So grateful, Thank You, thank you, thank you."
- Camilla Smith


---

Booking and Prices
Healing journeys with Simon or Lora are $1555. Intake is strictly limited.

For those serious about creating transformation and healing in their life, we offer complimentary 20 minute discovery conversations where we can let you know how we can help with your specific situation.

Send us an enquiry for availability and booking.

Please let us know if you have a preference to work with either Simon or Lora.
---
For more information and booking visit www.unconditional-love.com
Services
Deep Emotional Healing Journey
6hr
Energy Healing
Counselling
Life Coaching
Spiritual Healing
Women's Health
Theta Healing
Men's Health
Holistic Counselling
Counselling Online
Holistic Counselling Online
Energy Healing Online
Life Coaching Online
Spiritual Healing Online
Theta Healing Online
3 Month Deep Healing Program with Fortnightly Sessions + Online Support
Professional Membership
IICT - International Institute For Complementary Therapists
---