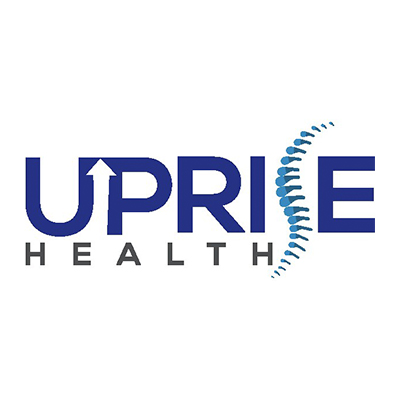 Uprise Health
Clicking on the Send Me Details Now button opens an enquiry form where you can message Uprise Health directly
Send Me Details Now
We are a dedicated family healthcare service to with experts in a range of services to help you and your family overcome sports and chronic injuries, as well as assist you in living a healthy lifestyle.
Uprise Health
Focus areas
Infrared sauna
Pain relief
Back pain
Lower back pain
Upper back pain
Muscle pain
---
OUR VISION
To help our clients live a pain free life, nothing less. We want to be your support network to help you reach your health goals.
OUR PHILOSOPHY
Uprise Health is committed to providing high quality patient therapy services in beautiful state-of-the-art facilities.
As a healthcare leader we partner with groups and events within the communities we serve. Our focus on our therapists continuing education is unmatched and guarantees our therapists understand and put into practice cutting-edge treatments and rehabilitation techniques available for all types of injuries and conditions.
OUR MISSION
At Uprise Health, our highly accredited and experienced back and neck specialists provide personalised treatment to help increase the comfort and mobility of each of our patients.
We believe in providing a comprehensive service of diagnosis and treatment for problems pertaining to the back and neck, as well as treatment for recurring headaches, stress and anxiety. Our treatment systems are designed for our patients to be rehabilitated and live life the way they did before the problem occurred.
Our chiropractors always take a patient-first approach to diagnosis and treatment. This means that we take the time to fully understand the nature of your problem and listen to your concerns before making a diagnosis and undergoing treatment.
We care about you living life to its fullest potential, and we work hard to ensure we can help you achieve this.
Infrared heat is the natural, radiant heat emitted by the sun. Unlike Microwaves or Ultra Violet (UV) radiation, infrared heat is 100% safe and has been used in various heating application for decades. The feeling of pure infrared heat in a Sunlighten sau
Options include: Relaxation Massage Myofascial Massage Sports Massage Pregancy Massage Thai Massage Dry Needling Reflexology Trigger Point Therapy
---