Learn how your food, exercise, sleep & stress affects your health based on your glucose biomarkers.
Now available for non-diabetics.
Join the Vively waitlist now to get a 30% discount.
Join the waitlist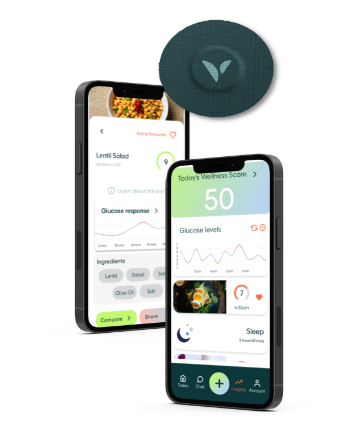 Clicking on the Send Me Details Now button opens an enquiry form where you can message Julianna Battistella directly
Send Me Details Now
Why live with pain, fatigue, emotional imbalance or illness? Optimum health is more than just an absence of pain or symptoms. It is a glorious feeling of energy, vitality and creativity. It is easy to improve your health and creativity if you know how.
Nedlands Rugby Union Club
Focus areas
Hydration
Purpose
Joy
Dru yoga
Hormones
Fitness
---
---
Exercise Physiologists (EP's) undertake a minimum four-year university degree in exercise science and physiology. Accredited EP's are recognised as an allied health practitioner by the Australian Government. ESSA is recognised as the self-registering body for accredited EP's. As an accredited EP, registration with Medicare Australia, the Dept of Veterans' Affairs, WorkCover and a number of Health funds allows provision of funded health services.
Health Industry Claims and Payments Services (HICAPS) is also available to assist in claiming rebates from patient health funds, Medicare and Work-Safe Victoria services on behalf of clients at the point of service.
Mandatory continued education using scientific rationale to design, implement and supervise programming for clients in order to retain accreditation with ESSA is undertaken.
All exercise physiologists receive specialist training in chronic disease management and behaviour change.
---
About Julianna Battistella
Julianna graduated from Southern Cross University with a Bachelor of Exercise Science and Nutrition and a Masters of Clinical Exercise Physiology. Julianna is an Accredited Exercise Scientist and Accredited Exercise Physiologist recognized through Exercise & Sports Science Australia (ESSA).
Julianna's qualifications include: Dru Yoga/meditation teacher; Nutritionist with studies inclusive of a nutritional healing course with The Academy of Healing Nutrition; Food as Medicine Course with Zen Renaissance Healing Centre.
Julianna's passion and commitment to presenting a holistic approach through the blending of these skills aids in the designing and implementing of successful lifestyle changes and modifications based on individual clients needs and conditions.
By introducing self-awareness and lifestyle modifications using the tools of incorporating the practice of movement, exercise and nutrition, clients are able to reach an optimal peak in their performance and health.
Julianna's holistic approach is based on the fact that the body's functions are affected by a variety of internal and external factors such as food, hydration, exercise, movement patterns, flexibility of both the mind and the body, emotions, stress, environment, noise, sleep patterns to name a few.
The blending together of these qualifications not only aided Julianna personally through her own journey of personal healing, it has resulted in a dedicated commitment to assisting in educating and training others to take responsibility of their own health and to take control in implementing changes needed to reach optimal physical and mental health.
---
Dru Yoga
Dru Yoga's flowing style of Yoga is suitable for all ages, shapes, sizes, fitness level and health status. The graceful, yet powerful sequences help to relax, re-energise and control stress levels, improve spinal flexibility, body strength and core stability. Learn specific techniques for self-empowerment, enhanced mood and emotional balance.
Meditation


empower yourself with tools to learn to access that infinite source of energy, through meditation techniques balancing left/right sides of the brain, activating the entire brain.


Deeper rest/relaxation is achieved than during sleep.


Stress hormones are reduced, and levels of endorphins, or 'happy hormones", are increased.


DHEA, the youth-related hormone is boosted and this helps enhance memory, maintain sexual function, preserve hearing and sight and control weight.


The immune system is enhanced. Long-term meditators experience 80% less heart disease and 50% less cancers than non-meditators.


In order to achieve meditation, we must create a strong foundation on the physical level.
Meditation arises in the gap between each thought. Our goal is to extend this gap.
Benefits of the practise of meditation reach to the physical, mental, and emotional. Through its practise the quality of your life is improved.
Consciousness and the Brain – When we are awake the left hemisphere is active. Closing the eyes brings the right hemisphere into action. Deep meditation activates the whole brain.
The purpose of Meditation is to realize that we are not only the body. Meditation brings the body into a state of rest and relaxation, reduces stress and slows the aging process.
How does it work? – Meditation stimulates the brain to induce a process of healing and relaxation, which involves the release of hormones.
Mind over Matter – using skills of meditation upon the physical body allows us to change the way we act and feel. It gives us powerful tools for re-scripting painful thoughts and emotions into positive ones.
Fitness
Did you know that one in three adults is not active enough to accrue benefits to their health?
Did you know that physical inactivity is a leading risk factor for premature death?
And, did you know that research has proven that exercise, taken at the correct intensity and duration, is a medicine that improves both the quality and duration of life?
Reasons to be physically active:


Be healthier and fitter


Increase your longevity and improve your quality of life


Improve self confidence


Reduce the risk of chronic disease and avoid risk of injuries


Reduce the chance of becoming depressed, stress and anxiety


Sleep better at night


Maintain or improve body shape and fitness


Be in shape


Increase or maintain mobility


Build and maintain stronger muscles and bones


Achieve or maintain healthy weight


Enjoyment and social aspect of team sport or being active with family/friends


Rehabilitate acute/chronic injuries


Maintain fitness levels


Healthy body awareness


Nutrition
It was through endless hours of research and study that I was able to design my own Longevity Lifestyle Plan and then finally feel that I was able to heal myself completely.
I felt that Western Medicine just didn't have all the answers I was looking for, there was a missing link and I was determined to find it, what I didn't realise was that I was not alone in my journey, the more I looked for answers, the more I realised that so many others were also searching for improved health and quality of life. This inspired me to heal myself which then led onto healing others. Through balancing the Ayurvedic, Traditional Chinese Medicine and Western Medicine approach to Nutrition, a Holistic approach to your Diet and your Body then allows healing to take place. Allow me to help guide you on your Self-Discovery path through learning these basic Holistic methods.
Clinic Rehab
An accredited exercise physiologist is an integral part of a multi-disciplinary setting, working as part of a healthcare team, providing local services and support for:


patients at high-risk of developing or currently with chronic disease;


patients at risk of developing, or currently with existing injury, that require rehabilitation to improve physical function;


patients in need of lifestyle change through risk factor modification at all levels of readiness to behavioural change.


An accredited exercise physiologist (AEP) works as part of a 'team management plan' alongside your referring practitioner, in a variety of settings offering:


An initial screening and risk stratifying is performed in order to ensure the safety and suitability of exercise and physical activity interventions;


assessing the client's 'movement' capacity, in people of all ages and levels of health, fitness or well-being;


Planning and implementation of safe, effective individualised exercise interventions;


Tools such as health education, advice and on-going support suited to each individuals needs to enhance their health and well-being;


Providing tailored rehabilitation and advice for patients whether following the acute stage of an injury, surgical intervention, or during healing and recovery to enable the restoration of functional capacity and well-being;


These tasks are provided at any primary, secondary or tertiary health care level;


May also include any Employment or volunteer work at an individual, community or population health level through various employers or industries.


---