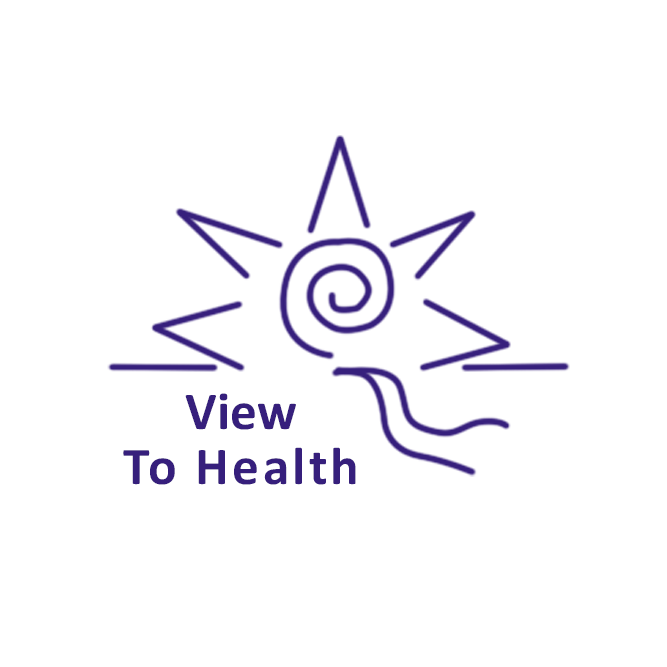 View To Health
Clicking on the Send Me Details Now button opens an enquiry form where you can message Lynne Goldstein directly
Send Me Details Now
Naturopath and Dietitian with MSc in Biochemistry and over 30 years of experience.  Address the metabolic imbalances underlying your health problems.
View to Health
Servicing area
Balmain, Sydney - Inner West
---
Focus areas
Body composition
Herbalist
Hormones
Indigestion
Headaches
Circulation
---
---
At View to Health we specialise in all digestive and bowel conditions, fatigue, depression and anxiety, and women's health issues including fertility.
Treatments focus on underlying causes and these can be elucidated using iridology, which reveals imbalances in the body systems.
Lynne Goldstein is a Naturopath and Dietitian who has been in private practice for over 30 years. She has a Science degree and post-graduate diploma in Nutrition and Dietetics from Sydney University and a Master's degree in biochemistry from UNSW.
Lynne then completed courses in Nutritional Medicine and Homeopathy and studied with the most prestigious members of their field. She studied Herbal Medicine and Ayurveda with Denis Stewart, considered to be the father of herbal medicine in Australia, and Iridology with Toni Miller, who studied with the very founders of iridology.
By combining her research into the body's metabolic pathways with the principles and treatments of natural medicine, she has achieved very successful results in her patients.
Many of the people who come to View to Health have had disappointing results with other medical treatments, which have sometimes led to other health problems.
Lynne has offered natural alternatives to antibiotics, cortisone, anti-histamines and antidepressants, and has weaned these people off these drugs when they are already taking them. Her treatments strengthen the body's natural defences thus assisting in its ability to recover.
The consultation involves a health and dietary assessment and a specially designed diet with appropriate nutritional supplements and a specially formulated herbal medicine.
The diet is based on your unique metabolic type with emphasis on correct food combinations and a dietary program to suit your lifestyle. These food combinations are also based on the principles of Ayurveda to correct metabolic imbalances.
The clinic features a comprehensive herbal dispensary of high strength fluid extracts from which Lynne formulates your unique herbal prescription.
Homoeopathic medicines may also be prescribed where indicated.
Where appropriate, allergy, hormone and genetic testing can be arranged.
Time is taken to ensure that the diet is appropriate to your lifestyle.
Lynne Goldstein established View to Health in Balmain NSW in 2003 and has lectured and designed courses at natural therapy colleges in Sydney and in London and has written various articles on natural treatments of health problems.
The clinic is situated in Balmain, 2 minutes from public transport and has free parking.
Consultations by appointment. HICAPS available for Health Fund rebates.
Our Services
Nutritional assessment and essential supplements supplied.

Specially designed diets for weight loss, diabetes, food intolerances, auto-immune conditions etc. with menus and recipes supplied.

Pathology Testing

Health screening using iris imaging.

Metabolic type identified with dietary recommendations.

High strength herbal formulations dispensed on the premises.

Hormone and allergy and genetic tests arranged.

Detox programs

Weight loss programs
Conditions treated
Food intolerances

Digestive and bowel disturbances

Crohn's disease

Ulcerative colitis

Thrush

Fertility treatments

PCOS

Hormonal disturbances

Anxiety and depression

Fatigue and insomnia

Auto-immune conditions

Recurrent infections

Sinus

Hay-fever

Bronchitis

Cancer support

Acne and skin disorders

Under-active thyroid
HEALTH FUND REBATES
Rebates are available for the following health funds:
NIB
HBF
AHM
Australian Unity
---
Reviews
My father has had stomach pains for 40 years. He has seen many doctors and specialists with no success. After two appointments with Lynne and prescribed tablets he now no longer has the pain. He highly recommends View to Health.
---
I was struggling with bad breakouts due to stress and hormones and went to Lynne to find a solution. She made me a special skin tonic of herbal medicine that I take daily which has changed my skin incredibly, she also has helped hugely with my gut health and bloating. Couldn't recommend her anymore highly.
---
I visited Lynne a couple of months ago to help fix my acne. I had tried every hormonal alternative, antibiotic and cream to try and get rid of it. Lynne helped me by supplying a herbal medicine, detox plan and diet plan. Since then my face has cleared up. Lynne is also very flexible and always contactable for people who travel a lot for work. I highly recommend.
We saw Lynne over 2 years ago when all else had failed in our conception journey and numerous failed IVF attempts. We tried everything over the many years of battling infertility. What made the difference with Lynne was her holistic approach, her healthy life style and full support all the way through to our final IVF cycle. We achieved our dream last year by conceiving healthy twins and carrying them full term 38.5 weeks delivering a baby boy and baby girl this year. Lynne even surprised us by coming to visit me in hospital - completing her full support right till the end. Thank you Lynne for helping us achieve our most cherished dream. Bless you.
---
Lynne has been a great help to me in the past few years. I love the way she listens, then sorts through my health concerns step by step. As she is not only a trained naturopath, but a trained dietitian as well, her approach is always holistic. The herbal remedies have certainly assisted in solving my health issues and her advice is always spot on.
---
I have been seeing Lynne for over 2 years now and have had fantastic results. She always goes out of her way to listen to what is going on address each situation that presents itself. The most recent time Lynne was able to help me was when I was waiting to have an operation and I had a great trip planned to New York. The surgeon was very specific in not wanting any pressure put on my digestion and Lynne was able to give me a herbal tonic to take with me on my holiday - and I didn't need to worry about anything. When I returned and actually had the operation, she was able to continue the great results with another tonic that was soothing to the digestion and also repairing any inflammation that was caused during surgery. I cannot praise Lynne's efforts enough and I know that I will be continuing go see her in the future as I actually see such great results.
---
Services
Naturopathy, Nutrition, Iridology, Weight Loss, Pathology Tests
1hr
Naturopathy
Weight Loss
Women's Health
Dietitian
Iridology
Allergy Testing / Treatments
Natural Fertility Management
We specialise in all digestive and gut conditions, fatigue, skin problems, anxiety, weight issues, allergy & hormone testing.
Qualifications
Bachelor of Science (The University of Sydney)
Post Graduate Diploma In Human Nutrition and Dietetics (University of Sydney)
Master of Science In Biochemistry (UNSW)
Post Graduate Diploma In Clinical Nutrition (The International Academy of Nutrition)
Diploma In Nutrition (NSW College of Natural Therapies)
Advanced Diploma of Herbal Medicine (Southern Cross Herbal School)
Diploma In Ayurvedic Herbology (Southern Cross Herbal School)
Advanced Diploma In Iridology (College Iris)
Diploma of Naturopathy (Southern Cross Herbal School)
Professional Membership
ATMS - Australian Traditional Medicine Society
NHAA - Naturopaths & Herbalists Association of Australia
---