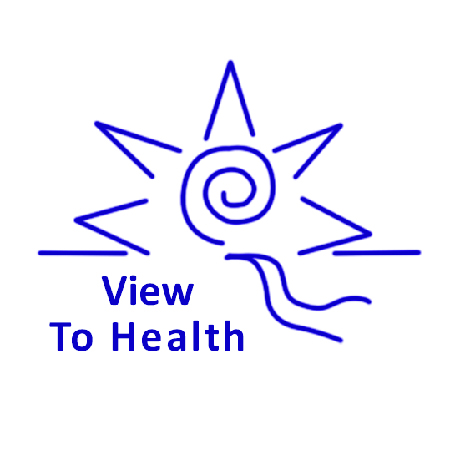 View To Health
Clicking on the Send Me Details Now button opens an enquiry form where you can message Lynne Goldstein directly
Send Me Details Now
Trying to lose weight? At View to Health, we assess your metabolic type and the right diet for you, which is easy to prepare and follow. 
Weight Loss Programs
Servicing area
Balmain, Sydney - Inner West
---
Focus areas
Body composition
Herbalist
Hormones
Indigestion
Headaches
Circulation
---
---
There is no one diet suitable for everybody. Successful weight loss is achieved by combining the right foods for your metabolic type.
At View to Health there is a weight loss solution for you.
We have a variety of healthy and delicious meal options with recipes as part of your weight loss program. We understand that it is important to enjoy your meals in order to continue with the diet and achieve the results you want.
Nutritional supplements are prescribed to activate specific metabolic pathways to facilitate fat breakdown and energy production.
Blockages to energy production will be ascertained.
These may be due to a number of factors including
Digestive disorders
Hormone imbalances
Thyroid dysfunction
Blood sugar imbalances and food cravings
Deficiency of energy production at the mitochondrial (cellular) level
Depression and anxiety
These factors are firstly addressed as they impede your ability to lose weight. Pathology testing can be arranged to determine any metabolic causes preventing weight loss. Hormone and blood sugar imbalances are often contributing factors but, more frequently, emotional issues play a major role. At View to Health we have natural herbal and nutritional supplements to help prevent sugar and carbohydrate cravings and addictions. These supplements also help to balance the hormones involved in the satiation response from the food intake. We also have supplements to assist with motivation and energy production.
Naturopathic treatments are also given for emotional blocks to a controlled food intake. Lifestyle issues are taken into account, as well as food preparation time available. Meals are balanced nutritionally and we have some great suggestions for you to prepare meals in advance, so as to give you more free time. At View to Health we decide on the appropriate type of weight loss program, whether it be a regular three meal a day regime, or intermitttent fasting allowing some treats during the week. Your daily and weekend diet will be taken into consideration, and suggestions will be made for when you socialise, work or prepare food for the family.
Exercise is an important component of any weight-loss program, and the appropriate style of exercise will be discussed with you.
A body composition monitor measures body fat and water percentage, muscle mass and visceral fat which is a risk factor for Type 2 Diabetes.
A detailed diet with recipes will be designed for you and your lifestyle.
This diet will be enjoyable, nutritionally sound and satisfying and will maintain energy levels and prevent sugar cravings.
Services
Naturopathy, Nutrition, Iridology, Weight Loss, Pathology Tests
1hr
Naturopathy
Weight Loss
Women's Health
Dietitian
Iridology
Allergy Testing / Treatments
Natural Fertility Management
We specialise in all digestive and gut conditions, fatigue, skin problems, anxiety, weight issues, allergy & hormone testing.
Qualifications
Bachelor of Science (The University of Sydney)
Post Graduate Diploma In Human Nutrition and Dietetics (University of Sydney)
Master of Science In Biochemistry (UNSW)
Post Graduate Diploma In Clinical Nutrition (The International Academy of Nutrition)
Diploma In Nutrition (NSW College of Natural Therapies)
Advanced Diploma of Herbal Medicine (Southern Cross Herbal School)
Diploma In Ayurvedic Herbology (Southern Cross Herbal School)
Advanced Diploma In Iridology (College Iris)
Diploma of Naturopathy (Southern Cross Herbal School)
Professional Membership
ATMS - Australian Traditional Medicine Society
NHAA - Naturopaths & Herbalists Association of Australia
---