Member since 2004
Vital Health & Natural Medicine
195A Sunshine ave
Kealba VIC 3021
Servicing area: Keilor, Keilor Downs, Niddrie, Taylors Lakes, Victoria
Restoration
Nervous system
Health assessment
...
Want to find out my availability, pricing or opening hours? Click on Send Me Details Now to get started.
My Vital Health Solutions offers healthcare and Weight Loss programs to help you and your family regain control of your health.
For your FREE 'How to be happy with your body and lose weight'
click here to download.
About Domenic Pisanelli (ND) - Vital Health & Natural Medicine
My Vital Health Solutions is an holistic health care practice in Melbourne's western suburbs - Kealba, Keilor, Taylors Lakes, Keilor Downs, Hillside, Cairnlea, Avondale Heights, Tullamarine and the Brunswick areas.

We offer Naturopathic healthcare solutions and specialise in weight loss, energy improvement, gut health assessments and allergy testing.

The practitioner-client relationship is held in the highest regard at My Vital Health Solutions, we are committed to working with you to gain the best possible health outcomes for you or your family.

We offer the following programs:
---
Vital Weight Loss Program


This specialised Weight Loss Program has been formulated to help you win the battle of the bulge.



Vital Energy Boost Program


If you've been feeling sluggish and lethargic, this is the healthcare program for you! Designed to improve your mental function and clarity and to enhance your productivity and boost your energy boost.



Digestive Health Assessment


Do you have digestive issues that you'd like to get to the bottom of? Book in for a Digestive Health Assessment and take the first step towards better health today!



Scenar Pain Defeating Package


If you struggle with ongoing pain, Domenic has developed a SCENAR (Self Controlled Energo Neuro Adaptive Regulator) pain reduction treatment package designed to help you live life pain-free.

About Us
---
My Vital Health Solutions' goal is to bring complementary health care and education to our community, so that the path to wellness becomes "VITAL".

We provide comprehensive testing and programs to move you and your family from a place of ill health to one of optimal wellbeing.

Our health improvement programs and strategies are founded on ancient medical principles and sound contemporary scientific research.

The team at My Vital Health Solutions are committed to resolving your health issues via education about healthier lifestyle models and the provision of resources to enhance and restore your health.

Call our friendly and professional staff and start reversing your ill health and restore your youthful sense of wellbeing.

Ask about our services:
Naturopathy
Vital Weight Loss Program
Vital Energy Boost Program
Digestive Health Assessment
Herbal Medicine
Allergy Testing
Scenar Therapy
Your Naturopathic Practitioner
---
Domenic Pisanelli is a qualified Naturopath who has helped hundreds of clients to return to good health.

Domenic stresses that he does not endorse "miracles or get healthy overnight schemes" - there is no such thing when you're seeking a genuine wellness plan Domenic tailors your treatment to meet your specific, unique needs.

Domenic is experienced in the Naturopathic treatment of entire families and employs a combination of nutrition, food sensitivity testing, herbal medicine, iridology and homoeopathy to help you and your loved ones achieve weight loss, energy improvement and digestive health.



For more information about how Domenic can help you on the path to better health, call, visit the My Vital Health Solutions website or click on the 'Make an Enquiry' button below
---
Service categories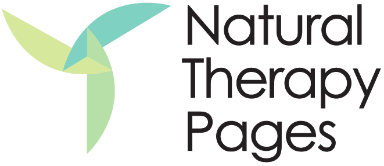 Vital Health & Natural Medicine