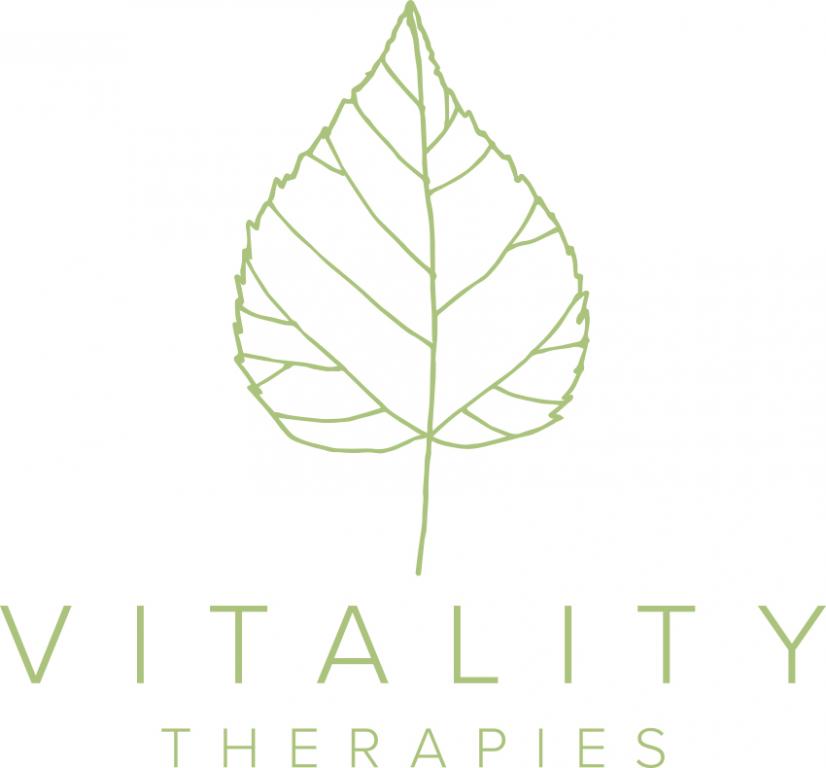 Vitality Therapies
Experience the Healing Power of Touch....Specialising in the treatment of back, neck and shoulder pain.
Massage Services Woy Woy NSW
Servicing area
Woy Woy , New South Wales
---
Focus areas
Relaxation
Wellness
Circulation
Headaches
Frozen shoulder
Shoulder pain
---
Kristi-Anna is a qualified Remedial Massage Therapist, (in practise since 2000) specialising in the treatment of neck, back and shoulder pain. She efficiently supports and meets individual client's needs whether it be for pain relief or relaxation, each massage is as unique as you are.

Kristi-Anna's ongoing committment to achieving great results for her clients has led her to expand her qualifications by way of further study and so the modalities offered by Vitality Therapies are constantly growing.

Offering techniques of.....

Remedial
Deep Tissue
Therapeutic
Polarity Therapy
Hyperton-x
Lymphatic Stimulation
Aromatherapy
Pregnancy Massage
Infant Massage for children
ATMS Accredited Member
Health Fund Rebates
Workers Compensation
Gift Vouchers
Vitality Therapies
Of all the healing arts, massage is one of the oldest, with evidence of its use found throughout history and across all cultures, from ancient times (as early as 3000BC in China) to the present. We unconsciously use massage techniques every day as the desire, need and action of touching is instinctive.

The benefits of regular massage therapy are extensive. The combined physical and psychological benefits can produce an uplifted sense of wellbeing and vitality.

With a combination of massage techniques, a soothing environment to calm your senses and a caring therapist... experience the healing power of touch that is...Vitality Central Massage Therapy

Vitality Therapies can relieve symptoms or aid in the treatment of the following conditions:
---
The Benefits of Massage

On a physical level

Relaxes tight, tense or overworked muscles
Breaks down fibrous tissue around joints, increasing range of motion
Improves circulation of both blood and lymphatic fluids and increases metabolism
Improves skin texture by stimulating nerves and capillaries and softening scar tissue
Aids in the increase of oxygen supply to tissue and in the removal of toxins from the body
Increases healing
Prepares healthy muscles for demanding activity and aids in the recovery from this activity
On an emotional level
Soothes emotions
Calms the mind
Relaxes or stimulates thought processes
Increases energy levels
Reduces stress, anxiety and depression
We Provide:
Remedial Massage
Therapeutic/Relaxation Massage
Deep Tissue
Polarity Therapy
Hyperton-x
Lymphatic Stimulation
Aromatherapy
Infant Massage
Natural Facial Treatments
---
Testimonials:

I had suffered from neck, back and shoulder pain for years. I started going to Kristi-Anna six weeks ago, since then I have had full mobility of my neck and shoulder and my back pain has virtually disappeared. My stress levels have dropped to nothing. Kristi-Anna certainly has magic hands!
Caroline, Avoca

I'm a regular visitor to Vitality Therapies and look forward to having a relaxing massage in a very friendly atmosphere. I also participate in sport and have the occasional injury and find Kristi-Anna is always keen and willing to rectify any problems that occur. I thoroughly recommend a visit.
John, Narara
---
Professional Membership
ATMS - Australian Traditional Medicine Society
---