Vivacious Living Centre
Upper Floor
9a Riseley sq
Applecross WA 6153
Servicing area: Perth Metro
Articulation
Adolescents
Arthritis
...
Want to find out my availability, pricing or opening hours? Click on Send Me Details Now to get started.
Clicking on the Send Me Details Now button opens an enquiry form where you can message Kim Hardaker directly.
If you're looking to make a positive change in your life, but are not quite sure how to take the next step, Mandala Crystal Healing can help to re-energise and inspire you to move confidently forward with your desired goals.
Mandala Crystal Healing
---
What Is Crystal Healing?
Crystals have been used throughout history for healing. Crystals work with the human energy field and can move, absorb, focus, direct and diffuse energy within the body. Working with crystalline energy helps the body to find it's natural rhythm. Crystal healing is basically the 'laying on' of stones onto the body at the Chakra positions in order to effect healing and change. Energising, clearing and healing the Chakras as well as your energy field and Aura can reveal a lot of messages on your present energetic situation, and give you insight on how you can begin to heal yourself.
Why should I have a Crystal Healing session?
When we are in alignment with our true nature, when we are living harmoniously with all of the aspects of ourselves, and when we can remove and release blockages, we can become more attuned to Spirit. By balancing the Aura, opening the Chakras, and releasing old debris that is no longer needed, we can move forward in our lives with grace and ease. We can shed unwanted behaviours, thought patterns, and emotions, and move into a personal place of Peace and Contentment. Physical diseases arise due to an imbalance of the mind, body and spirit. Vibrational Energy Healing Sessions can help to us to break free from that which we no longer need and help to heal, clear, and recover our physical, emotional, mental, and spiritual selves.
What is NLP? And why do successful people associate with it?
NLP explores the relationship between how we think (neuro), how we communicate both verbally and non-verbally (linguistic) and our patterns of behaviour and emotion (programmes).
NLP provides a set of tools and skills for the development of individual excellence, a system so powerful, you can eliminate unwanted habits, transform negative emotions, improve the way you see yourself, enhance your self-esteem and become the person you want to be.
Through the personal coaching process and with the use of NLP techniques combined with Crystal Energy Healing - powerful life changing results can be created in your life; especially around your general wellbeing, goal setting, relationships, careers, family and personal challenges.
"Always be a work in progress" – Emily Lillian.
Make a positive change in your life...
Crystal Energy Healing
45 mins - $85.00
Includes: Chakra Balancing, energy clearing, aura cleansing
Contact Kim to book your Crystal Healing Session today! Email: info@vivaciouslivingcentre.com.au
Kim is the founder and owner of 'Mandala Personal Coaching & Crystal Healing'. She is a Master NLP Coach and Practitioner as well as a Crystal Healing Practitioner. Kim has extensive experience working within an array of different industries and over the years has developed and embraced many life skills.
Kim has always been a natural-born coach and healer and has counselled many of her colleagues and friends through difficult personal & life challenges – even before gaining any of her qualifications. It was therefore a natural progression for her to take the step forward in her own personal development into the profession of success and life coaching with NLP and using Energy Healing to enhance the results.
Kim is also the owner and operator at the Vivacious Living Centre in Ardross. A Centre dedicated to the holistic health and wellness industry. With many different practitioners in varied modalities working at the Centre throughout the year.
Kim takes pride in being a part of this of this ever-evolving industry and gets great satisfaction in seeing the benefits of her coaching and of those others at Vivacious Living Centre to their clients.
---
Qualification details
* Master NLP Coach & Practitioner
* Ericksonian Hypnosis Qualified
* Crystal Healing Practitioner
* Reiki 1 & 2 Practitioner
---
Service categories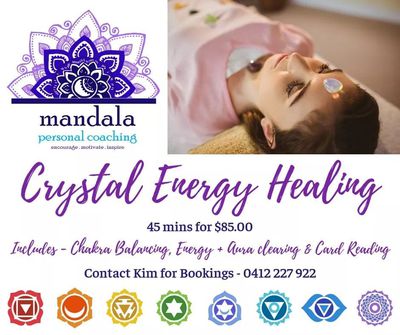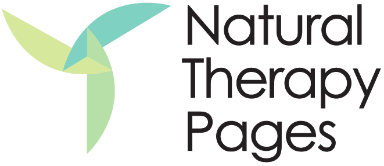 Vivacious Living Centre