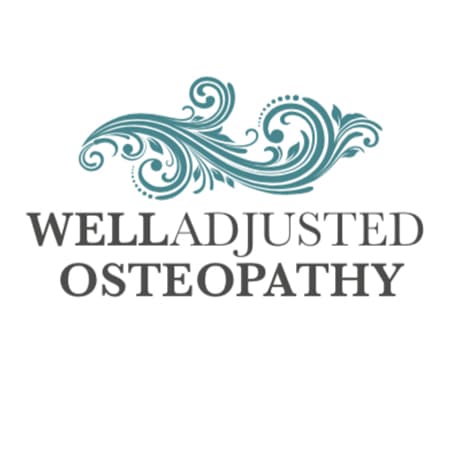 Well Adjusted Osteopathy & Massage
OSTEOPATHY IN SOUTH CANBERRANEED EXTRA HELP TO EASE YOUR PAIN? Pain exhausts and defeats us. Osteopathy may help minimise and reduce aches, pains and discomfort, naturally. When your pain is relieved, you move with ease and strength. Seeking help is often the hardest step. Perhaps you've lived with long-term aches and discomfort, and you don't think of it as pain. An appointment with our Osteopaths might just change your life for the better. We diagnose you, treat you and provide ongoing advice and support to prevent the return of your pain. Our highly trained and experienced Osteopaths, Alison, Tom or Betsy may be able to help you.
Well Adjusted Osteopathy & Massage
Servicing area
Fadden, Tuggeranong, Farrer, Gowrie, Queanbeyan, Kambah, Woden Valley, Deakin, curtin, Lyons, Chisholm, Chifley, Wanniassa, Monash, Macarthur, Isabella Plains, Gordon, Fyshwick, Symonston, Griffith, Narrabundah, kingston, Theodore, Manuka, Canberra, ACT
---
Focus areas
Joy
Frozen shoulder
Articulation
Fitness
Taping
Muscle tension
---
---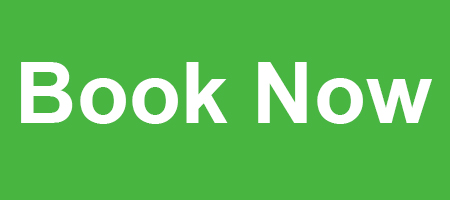 ---
WHAT HAPPENS AT WELL ADJUSTED OSTEOPATHY?
You're welcome to call us before making an appointment to see if we're a good fit. We'll talk about your aches and pains and tell you about the osteopathic treatments we offer.
At your appointment we'll talk in-depth then physically examine you and interpret any medical records you might bring.
We'll suggest the best treatments to suit your condition, concerns and sensitivities. If appropriate, we may refer you to other health professionals.
We focus on more than helping to relieve your pain. We also begin rebuilding your confidence from your very first appointment. By working with you and keeping you fully informed, our aim is to get you comfortable and back in control as quickly as possible.
Your treatment might be one-off or a combination of treatments over time. Alison, Tom or Betsy will advise and guide you according to your medical needs and budget.
Our Osteopaths are qualified to diagnose and treat a wide range of medical conditions that cause discomfort or pain. They each trained for at least four years at university and have all undertaken additional training courses. Our Osteopaths are required to meet strict criteria for professional development and Codes of Practice every year to remain registered AHPRA practitioners.
We're clinicians first and foremost but we're also people, just like you. We love getting to know our patients and their families.
---
WHO ARE OUR OSTEOPATHS?
DR ALISON SIMMONS (OSTEOPATH)
Before becoming an Osteopath, Alison had a successful but unsatisfying career in London's finance and banking sector, where work-life stress was rife. The connection between health, stress and pain couldn't be ignored. Alison changed career directions in 1999 and found her purpose as an Osteopath.
Alison worked in a number of UK osteopathy practices and ran her own clinic before moving to Canberra in 2012 where she established Well Adjusted Osteopathy. With over 15 years of experience and a Princess Anne Award for Professional Capability under her belt, Alison is our team leader.
By combining evidence-based techniques (such as muscle energy techniques, massage, joint mobilisation, cranial osteopathy, vibrational medicine and dry needling) Alison delivers holistic treatment with strong medical backing to assist in improving your pain and mobility problems.
Through Well Adjusted Osteopathy, Alison now enjoys her dream career—helping to transform her patients' lives while raising her two daughters.
Bachelor of Osteopathy, University of Osteopathy
British Medical Acupuncture Society qualified Western Medical Acupuncturist
Diploma in Hypno-Psychotherapy
OldPain2Go® Certified Practitioner
Princess Anne Award for Professional Capability
Australian Health Practitioner Regulation Agency (AHPRA) registered
Osteopathy Australia member
DR TOM EASTMAN (OSTEOPATH)
Tom's our fitness nut. Before becoming an Osteopath, he worked in multiple gyms and coached CrossFit® and weightlifting. He knows how easily you can injure, distress or strain your body, no matter how fit you are.
Tom managed his own osteopathy clinic in the south of England before joining Well Adjusted Osteopathy in 2019.
Tom enjoys prescribing rehabilitation exercises, especially for injuries related to fitness or lack of it. As well as being an awesome Osteopath and fitness trainer, Tom brings the perfect low-impact exercise (Pilates matwork) to patients whose weak posture is causing back or other pain.
He's also qualified in dry needling techniques.
When he's not CrossFit® training, cycling, swimming or playing golf, he's walking his dog in the mountains.
Diploma of Osteopathy, British College of Osteopathic Medicine
Bachelor of Science Osteopathy (Hons), British College of Osteopathic Medicine
Qualified Pilates matwork teacher
Trained in dry needling, taping and remedial massage
AHPRA registered
Osteopathy Australia member
DR BETSY FOSKETT (OSTEOPATH)
Home-grown Aussie Betsy joined Well Adjusted Osteopathy in 2016. Her emphasis is on her patients' mind, body and spirit self-care. Betsy loves applying subtle osteopathic techniques including balanced ligamentous tension and cranial osteopathy.
Betsy's an avid sports player. With her Sports Trainer certificate, she has a keen interest in treating emergency and sporting injuries and is also qualified in dry needling techniques.
Bachelor of Applied Science (Clinical Science) and Masters of Osteopathy, Victoria University
University College of Osteopathy internship
Level 1 Sports Trainer Certificate
Trained in dry needling, cupping, taping and remedial massage
AHPRA registered
Osteopathy Australia member
Betsy has recently reduced her appointment hours in anticipation of her maternity leave starting in September 2019.
If Betsy is unavailable for your appointment time, please make your appointment with Alison or Tom, or ask to go on Betsy's wait list.
---
OUR CLINIC IN FADDEN, SOUTH CANBERRA
You won't waste time trying to find a park at our osteopathy clinic in Fadden. Parking's on-site, free-of-charge and there's no time limit—one less struggle if your pain restricts your movements.
You'll notice our clinic is relaxing, super clean and beautifully appointed. (We don't do boring waiting rooms with dog-eared magazines.)
With us, you're treated as a real person, not 'just another patient'. Warm-and-friendly plus highest level of care is the way we operate.
You'll soon see how much importance we place on meeting your needs. We commit to you as if you're our only patient. We want you feeling great again—as quickly as possible.
You might even refer us to your friends and relatives, as many other patients do.
We're clinicians first and foremost but we're also people, just like you. We love getting to know our patients and their families.
WE'RE FAMILY FRIENDLY
You read it right.
Your partners, children, toddlers and babies are absolutely welcome at our family-friendly clinic—whether they accompany you or see us as a patient. (You might even dodge some of our children playing outside when you arrive.)
Although we're incredibly well qualified and extensively trained professionals, you'll notice we love a laugh as much as anyone. You'll soon realise we know what we're doing and take patient care very seriously—even with a smile on our faces.
You'll love Well Adjusted Osteopathy, where we make your life easier on so many levels.
HOW TO CONTACT US
Phone us now for an obligation-free chat on
0403 424 933
---
For more information about the services provided at Well Adjusted Osteopathy please call on 0403424932. To book an appointment, please call or visit the website or click on one of the buttons below to instantly message us.
---