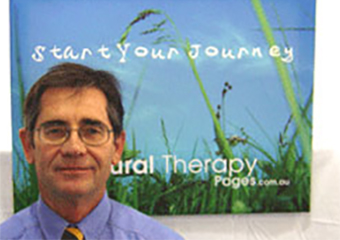 Lane Cove Wellness Centre & Pharmacy
Want to find out my availability, pricing or opening hours? Click on Send Me Details Now to get started.
Send Me Details Now
Clicking on the Send Me Details Now button opens an enquiry form where you can message Lane Cove Wellness Centre & Pharmacy directly
The services that we offer at our amazing Wellness Advice Centre and Compounding Chemist, are provided by our 100% tertiary-trained staff
About Us
Servicing area
Lane Cove, New South Wales
---
Focus areas
F5
Health assessment
Functional medicine
Love
Nervous system
Facial
---
---



Welcome to our wellness pharmacy and naturopathy clinic



The pharmacy has been dubbed "The best little Chemist in town" and features three main divisions - core pharmaceutical medicines and dispensing, a dedicated compounding lab and thirdly a CPAP division.

The clinic is dedicated to one cause - that is restoring your health, no matter what age and what chronic problem afflicts you. If you want to restore your health and vitality as well as freer joints and smoother and more radiant skin, using pain-free methods, then you are our ideal client




Services On Offer



At Lane Cove Wellness Centre we offer a wide range of diagnostic and health management services. We can call on a wide variety of specialist practitioners including:

Naturopaths
Iridologists
Nutritionists
Massage Therapists of all kinds
Precision™ Frequency Specific Micro current far superior to acupuncture in all conditions comprising pain and inflammation
Botanical Medicine
Bach Flower Remedies
Macrobiotics
As well as a team of Pharmacists



Techniques Available



These experts can help you identify and manage your health concerns using modern, safe and effective techniques.

BioElectric Impedance Analysis
Weight Loss
Pain Management
Pre Conception Care
Sleep Apnoea CPAP Therapy
Case Antedotes
Individual Wellness Outcomes
Wellness Centre Pharmacy
Therapy
Frequency Specific Microcurrent
Functional Medicine
Vitality and Longevity Analysis
Other tests for Leaky Gut, Liver function, kidney function, urine pH and others, blood glucose level and blood group.



Opening Hours



Mon-Fri: 8.30am-6pm
Sat: 9am -3.30pm


---




About Me - Phil Wade



Phil Wade is an experienced Scientific Naturopath and Pharmacist with 39 years experience. Phil specialises in PreConception health for males and females and Chronic Fatigue.

Initially specialising in dietary solutions to acne and psoriasis, children's growth health issues (including moodiness, ADD and ADHD), teens health (Iincluding scoliosis and severe acne as well as extremes in moods) and male health, his interest reached out into the abovementioned areas due to simple results. His protocols are well advanced as he employs TGA-approved Precision™ frequency specific deep tissue MicroCurrent therapy, and Bio Impedence VLA testing.

Other screening tests we employ include Urinary Indicans (to test for "Leaky Gut") live blood analysis for allergy indicators (including food allergy), oxidative stress, nutritional imbalances and liver distress. We have developed many of these later protocols by regular attendance at Continuing Professional Education conferences and seminars.

At the Lane Cove Wellness Centre, we have developed our unique approach over 32 years. In that time Phils methods have changed greatly in response to the needs of his clients. As your naturopath, Phil was originally trained as a pharmacist at a fundamental level - as was Jan - combining the dispensing skills of plant and elemental medicines with the very highest level of theoretical physical chemistry and the other specialist pharmacy topics of pharmaceutical, organic, inorganic and analytical chemistry, pharmacognosy and pharmacology as well as basic physics and zoology and "rounded off" with an elective year in psychology.

So as not to put all that good training in pharmaceutics to waste, Phil developed a state-of-the-art laboratory in 2009 to convert the pharmacy into a Compounding Chemist. This activity complements both the world of modern medicine with that of traditional or complementary medicine.

This dual approach also highlights the sensible philosophy of The Wades - we run an orthodox pharmacy aspect to help people in crisis. We believe that if your health is under immediate threat, the doctor is the person to see. Pronto. We also believe that you might need tailor-made medications - hence the compounding lab. We also believe that many of you suffer from health challenges that are related to the over-refined foods of society today and that this problem can lead to a slow breakdown of health. Hebce the Naturopath role.



Kirsty Wade



Kirsty Wade is the manager of the clinic and will assist you with all the information and motivation you require while undergoing your Wellness Program. Kirsty is studying to become a Naturopath and is your masseuse and lifestyle education practitioner as well as our general manager. Kirsty draws on her studies in Psychology and Human Resources to provide the highest level of service to you that includes deep knowledge in the area of CPAP.



For more information about the best services for your needs or to organise an appointment - just give us a call!



---