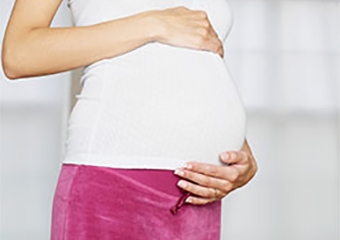 Lane Cove Wellness Centre & Pharmacy
Want to find out my availability, pricing or opening hours? Click on Send Me Details Now to get started.
Send Me Details Now
Clicking on the Send Me Details Now button opens an enquiry form where you can message Lane Cove Wellness Centre & Pharmacy directly
We here at Lane Cove Wellness Centre & Pharmacy sepcialise in providing a range of Preconception Care services, to people in the greater Lane Cove area.
Lane Cove Wellness Centre & Pharmacy - Preconception Care
Servicing area
Lane Cove, New South Wales
---
Focus areas
F5
Health assessment
Functional medicine
Love
Nervous system
Facial
---
---

What can our preconception plan do for you?

Our Preconception planning tries to:
Help you fall pregnant
Ensure that you achieve optimum health in preparation for a successful pregnancy
Help you maintain your health throughout pregnancy
Ensure that your baby is happy, HEALTHY, and bright
Enable you to remain strong and vital throughout breast feeding
Ensure that your baby receives optimum nutrition throughout the whole process
Take the first step in your baby's continuing healthy childhood
Help to minimise or eliminate congenital issues
Eliminate health problems caused by vitamin deficiencies
Detoxify your body from health-damaging chemicals that are present in your food and the environment
Give your baby's brain development a flying start

Who might benefit from a healthy preconception programme?

Just about everybody who wants to become pregnant or trying to induce a pregnancy in a partner!

Nutritional supplementation in pregnant women is vital because the woman is actually growing the child herself, therefore she will need normal adult nutrition as well as to replenish the extra nutritional input her growing child will withdraw from the deposits in her own nutritional reserves.


Does that mean that your sperm quality and quantity may benefit?

It has been our finding that sperm count can increase substantially on our male preconception plan. It stands to reason that this should be so. The late Dr John Lees found in the eighties that sperm counts had been gradually declining over the previous fifty years. While he attributed this solely to the influence of pesticide contamination - especially DDT - we believe that it is also due to declining nutritional input due to over-refined foods and the declining quality of town water supplies.

In exactly the same way, pesticides and poor nutritional input have interfered with the development of normal ovary follicular cells.


Exactly what is entailed in our programme?

We offer one or more of the following tests that you feel will be relevant to you:
An optional test for heavy metal toxicity (that we strongly recommend in relevant circumstances)
A corresponding detoxification regime
A simple test for food allergy potential and leaky gut
A specific test for cellular health that measures your biological age
Tests that determine your blood type and also your blood glucose level
A method of examining live blood under the microscope to see if you have oxidatice stress, inflammation and the extent of the damage caused by leaky gut (haemaview - see front page)
An in-house urine pathology test that measures kidney and liver health parameters
A thorough health and nutritional assessment questionnaire that helps us to analyse your body's health - by organ and by system.

Finally, we will recommend a targeted nutritional plan, possibly including one or more of the following:
One or more specific nutritional supplements, *
An unique, tasty low-reactive food selection plan **
Herbs where indicated, and perhaps adjunct treatments such as homoeopathy and Frequency Specific deep tissue treatment.

* The nutritional supplements include a "replacement" set to cover the general undernutrition, specialised ones to help detoxify your body and particular ones to target inefficient organs and sluggish systems such as the immune system.

** The food selection plan reduces the damaging effect on your immune system that allergenic food proteins may exert.


WHat do you do next?

Firstly, ask us to send you the information package. If you wish, have a chat with one of our naturopaths and we'll outline our programme. From there, it is a quick and easy process to get the relevant information to you. Kirsty will make your first appointment and help to guide you through the information-gathering package because if you can make the journey to see us, so much the better.

And here is where we are different to other clinics and where we achieve our success. We will walk you through our copyright five-step Wellness Outcome programme. This means that not only do we address the immediate health issues (e.g. overweight, polycystic ovaries, endometriosis, low sperm count, infrequent periods, period pain and perhaps a seemingly unrelated chronic health condition) but also we stay with you until the VLA test has indicated that your toxins are declining and your periods become regular, your overall health and vitality improve and you are ready to "go".


For more information about the best services for your needs or to organise an appointment - just give us a call!
---
---