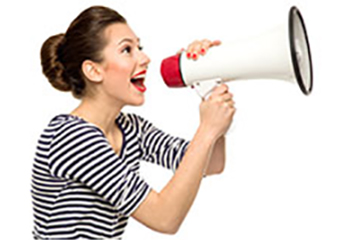 Lane Cove Wellness Centre & Pharmacy
Want to find out my availability, pricing or opening hours? Click on Send Me Details Now to get started.
Send Me Details Now
Clicking on the Send Me Details Now button opens an enquiry form where you can message Lane Cove Wellness Centre & Pharmacy directly
see what others say...
Lane Cove Wellness Centre & Pharmacy - Testimonials
Servicing area
Lane Cove, New South Wales
---
Focus areas
F5
Health assessment
Functional medicine
Love
Nervous system
Facial
---
---

Several of our clients are happy to share their experiences. Below are featured a small cross section of our many satisfied clients. We hope that these testimonials give you a "feel" for our philosophy and Wellness Outcome™- based approach.


"I wish I could write more quickly to tell everybody how brilliant Kirsty is. Bit I'm in a hurry so this will have to do. She's helpful, thorough, pays attention to detail and is lovely to conult with."
- Jenny


---


"Dear Phil,
Thank you for your wonderful help with my CPAP mask (Garry has an individual facial structure and - like many people - needs time and patience to arrive at a correct to fit in size and shape). I have tried both now and as you can see I have kept my first choice. Thanks again - I know where to get my CPAP requirements. (Our advice includes after-care of the mask. This is important for health and mask efficiency. Phil)"
- Garry D


---


"After a sudden fall (from my back step onto a tiled pathway) - I fell over very hatd and fast, unable to save myself - I fell directly onto the right hip. I naturally expected to see a large bruise as happened on a similar fall last year. I was able to have treatment from Phil about 4 hours after the fall. After microcurrent treatment, there was nothing to show that I had a fall the next day.
I might add that I had been receiving nutritional supplements from Phil for about 18 months prior to this to help overcome my diagnosed osteoporosis. I told him that I was stunned that I did not fracture the hip because I really came down hard."
- Joyce M Archer
(Joyce now continues with "maintenance" supplemental therapy and was going strong last time I saw her a few months ago. Phil)


---


"This letter is to express my appreciation to Kirsty for being able to analyse downloads from my CPAP machine.

Kirsty has corrected a potentially dangerous situation by being able to change to a matching mask thereby reducing my apnoea events fro 22 a night to only 5.

I cannot express highly enough the benefit of having highly trained consultants to monitor the day to day correct use of the CPAP machines between extended expensive visits to the Sleep Stude physycyans.
My main reason for writing is to encourage people not to give up on using their CPAP machines just because they find it difficult, when in fact they really need to enjoy their life saving benefits being given access to the affordable and life-changing advice that is issued by the consultants at Lane Cove Wellness Centre."
- David (Chiropractic practitioner)


---


"Phil is fantastic!
I've been feeling tired and grumpy ever since my heart attack in 2010. After 60 minutes of his amazing treatment I feel renewed and invigorated. I look forward to imbibibg the concoction that he currently mixing together for me and expect to return to life and zest!
Thank you Phil."
- Lynette , April 2012


---


"Caring, helpful advice
To the Lane Cove Wellness Team.
It is a pleasure to have joined a centre of caring practitioners and consultants to help people to recover a life with good health. I look forward to working with you.
Regards,"
- Dianne Florio's massage Bodyworx, April 2010


---


"A T, a lady of about 85 Y O, was having severe dermatological problems, including a painful rash over a large part of her body, following skin/muscle surgery for squamous cell cancer. After many years of taking various pharmaceutical preparations and "really eating healthily", she commenced taking our vitamin powder, dissolved in water (it has a pleasant taste and is effervescent). She had previously resisted taking vitamins as she was a great student of nutrition and considered that she should "be getting all she needed from food".

One month later, she reported that she was feeling better than she had felt for years. In fact she couldn'y believe how well she was now feeling and told her doctor to refer anybody to us who had this issue of low energy and feeling "frail".

She concluded that what she thought was a normal ageing symptom was little more than her body's showing signs of being deprived of essential nutrients.

Meanwhile, she is now actually responding to the medication and her rash has all but cleared up.
She is now cancelling plans of moving to a nursing home as she once again feels capable of looking after herself and no longer feels feeble."
- Related by permission from Ailsa (Surname and address available to any enquiry)



For more information about the best services for your needs or to organise an appointment - just give us a call!



---