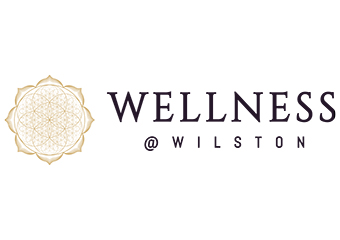 Wellness @ Wilston
Clicking on the Send Me Details Now button opens an enquiry form where you can message Anna Obodin directly
Send Me Details Now
Maximise Your Level of Health & Well-Being: Be empowered to maximise your level of health & well-being through effective wellness tools and techniques.
Colon Hydrotherapy & Bio Hacking Services
Servicing area
Brisbane City & Brisbane Northern Suburbs
---
Focus areas
Habits
Infrared sauna therapy
Far infrared sauna
Well-being
Stress management
Health goals
---
Colon Hydrotherapy & Bio Hacking Services
Why Choose Wellness @ Wilston?
You will know that you are in a place of relaxation and caring the moment you walk through the door at Wellness @ Wilston. You will feel comfortable, looked after, and cared for.
You can achieve a better state of health and well-being because we are driven by our desire to help you do so.
We have made it our mission to empower you to maximise your level of health and well-being so you can live a long, full, and healthy life.
You will find that we are all professional, knowledgeable, caring, and respectful.
Your privacy and confidentiality are of the highest priority. We consistently maintain a very high standard in everything we do.
You will see that our clinic is a clean, comfortable and welcoming space where you can relax and explore a range of wellness modalities.
You will discover that our team culture is one of warmth, kindness, and inclusion.
You will discover that we are passionate about helping you achieve your health goals, and we are committed to train and become better to do that.
You can achieve your best health possible by allowing us to help you tap into the incredible regenerative power of your body to heal itself.
Your body can heal itself from numerous conditions if you are in the right environment. We can provide you with this environment.
You can lower your risk for chronic disease by allowing us to show you how to make healthy habits and behaviours simple.
What Services Do We Offer?
Colon Hydrotherapy - Experience Angel of Water Open Systems Colonics, the world's premier and highest performing gravity-fed open colon hydrotherapy system - Be in complete control of a gentle and self-administered procedure and enjoy total privacy for your visit.
Cryotherapy - aka cold therapy- during a session we manage and monitor the treatment with temperatures between -130 to -150 degrees Celsius with a maximum treatment time of 3 minutes. Our clients say they feel more energized, alive and physically rejuvenated due to the improvement in the overall wellbeing, speeding up the regeneration of the body, combating muscle soreness, rheumatic and osteopathic pain, eliminating inflammation, increasing body's immunity and supporting the freedom of movement.
Compression therapy - The technology uses pulsated, sequential pneumatic compression delivered via the legs, hip region or arms, which features five chambers that are attached to a control unit and pump. Our compression sessions systematically pushes out lactic acid, enhances blood flow and lymphatic fluid removal.
Far Infrared Sauna Therapy - Sweat out toxins, fats, and impurities out of your body while you relax in the cozy comfort of our far infrared sauna. With regular visits to our sauna, you may experience improved sleep, reduced stress, clearer skin, better circulation, weight loss, detoxification, and relief from sore muscle and joints.
Request your booking now to experience how our different services can help you maximise your level of health and wellness.
colon hydrotherapy
1hr 30min
Colonic, colon hydrotherapy, colonic irragation
Compression therapy
30min
Compression therapy for muscle recovery, lipedema
---