Member since 2005
Alternicare Health Solutions
139 Unara rd
Bexhill (via Lismore) NSW 2480
Servicing area: BEXHILL (via Lismore), New South Wales
Feeding
Mental
Skin conditions
...
Want to find out my availability, pricing or opening hours? Click on Send Me Details Now to get started.
Clicking on the Send Me Details Now button opens an enquiry form where you can message Tanya Nolte directly.
~ TANYA CONSISTENTLY ACHIEVES ASTONISHING RESULTS WITH HER HUMAN AND ANIMAL PATIENTS ~

SHE IS A HIGHLY PROFICIENT PRACTITIONER IN THE ART OF PURE CLASSICAL HOMOEOPATHY & HOLISTIC ANIMAL THERAPY. TANYA DOESN'T BELIEVE IN TAKING SHORTCUTS - YOU CAN LOOK FORWARD TO QUALITY CARE, EDUCATION TO INCREASE YOUR OBSERVATIONAL SKILLS AND RELATING OF SYMPTOMS AND AN IMPROVEMENT IN OVERALL HEALTH ON ALL LEVELS; MENTAL, EMOTIONAL AND PHYSICAL.
Alternicare Health Solutions
************************************************************************************************************************************************************************************************************************************************************
***!!!!!~NEWS FLASH~!!!!!***
Please visit - Qld Horse Council - biosecurity page and scroll down to the downloadable print friendly copy of 'Hendra Virus - Reducing The Risk' to learn about precautionary measures and personal safety procedures!!
While there haven't been any new cases for several weeks it is no reason to become complacent. Less cases are likely due to owner's vigilance of taking precautions such as not feeding under trees, fencing off fruit trees etc to lessen the risk.
************************************************************************************************************************************************************************************************************************************************************

~ SERVICES ~

Classical Homoeopathy for Humans:
Working with patients at her own home clinic, and some private home visits by special arrangement. *1 Health fund rebate accredited! Homoeopathy is an effective and all encompassing modality suitable for both acute and chronic cases!

Classical Homoeopathy Tuition:
Workshops held for either humans or animals. Conducted in the comfortable atmosphere of your own home (host) with no less than 5 students (host included). The host receives a 50% discount for holding the venue!.

Holistic Animal Therapy:
Servicing animal patients from several veterinary clinics in the Northern Rivers Region; at her home office; home visits by special appointment; and long distance consultations available via phone, mailed questionnaire, or email.

Herd Health Management Strategies:
For small or large scale farms such as beef cattle, dairies, sheep, goats, alpacas, rabbits, poultry, and organically run operations.

'EquiPotential' Workshops:
Guidance in rider and horse education using natural commonsense and holistic philosophies. *2 Equine pre-purchase suitability appraisals and health assessments are also available.

Reiki Treatments:
An additional complement to aid in attuning human or animal health and well-being (separate to Homoeopathy).

Flower Essences:
Bach Flower or Australian Bush Flower essences for gentle supportive energy healing.


~SOLUTIONS~

Classical Homoeopathy offers solutions to many and varied health imbalances in both acute and chronic situations with very satisfying results. It is safe, gentle, effective and non-toxic; able to be used for the very young to the very old, for pregnant women and their newborn, animals and even plants.
Studies show Classical Homoeopathy is not placebo! To better understand the workings of a remedy's action please view - http://www.hpathy.com/research - then scroll down to the list of authors and articles. Lots of good reading here but do locate the 2nd entry by author Manish Bhatia & 6th by Paolo Bellavite).

Corrects or re-aligns complaints such as:- mental/emotional disorders; sleeping problems; a multitude of digestive irregularites; respiratory conditions; bladder and urinary affections; male or female reproductive malfunctions; endocrine hyper or hypo function; circulatory imperfections; musculoskeletal damage; fragile nervous systems; a host of skin conditions; and immune system performance are just a few of the benefits that well managed Classical Homoeopathic healthcare can provide.

Classical Homoeopathy treats the patient, not the disease! In other words it addresses how 'dis-ease' has manifested in that particular individual rather than on a disease label, which really only represents one symptom area of the totality of the patient's imbalance. Follow this link - Why Homeopathy Works and Makes Sense - to learn more.


~REMEDIES~

Homoeopathic remedies are easy to administer and may be issued in pill form, powder or ideally liquid drops for dosing. The legal labelled shelf life of a remedy is 5 years. However, when kept under correct storage protocols remedies have been historically recorded and proven to remain stable and effective for decades. The only ingredients are pure water, a small amount of alcohol for preservation and the dynamised homoeopathic substance itself. There are no harmful additives such as artificial preservatives, colours, flavours, enhancers or stabilisers! A remedy/dosing given as a result of a consultation is supplied free of charge. Requested or additional remedies and tailor made kits are very inexpensive to purchase.


~CONSULTATIONS~

The first visit can be a lengthy one and may range from 1 to 3 hours depending on the nature of the complaint. A detailed case history will be taken, including your previous medical history, current medications, family and social history, details about your diet, lifestyle, general preferences and aversions, and how you may respond to given situations. Even a simple complaint will involve a reasonable degree of information; remember it is the individual that is treated not the disease name!

A short non-invasive physical examination may be conducted to assess your physical condition if required. Suggestions for specific diagnostic tests may also be made. Referrals to other health professionals may be recommended as part of an ongoing integrated approach to your health care.

Most often, additional time is needed by the practitioner for further case analysis to arrive at the most appropriate remedy selection for commencing your treatment. This will require that the patient return to pick up their first prescription or have it mailed.

Follow up consultations are generally shorter, approximately half to one hour in duration and are usually conducted at fortnightly or monthly intervals. This again depends on the condition being addressed and the method of therapy used.

It is helpful to come prepared with copies of any medical records, xrays, blood tests, medication names etc. and to allow yourself the time for a thorough investigation of your state of health.


~HOURS OF AVAILABILITY~

APPOINTMENTS:- Tue, Thur or Fri from 10am - 4pm (Other days by special arrangement)
EMERGENCIES:- Phone or email discussions at any time during reasonable hours - NOT weekends unless an emergency!
(Emails are checked regularly and may be answered on any day)


~FEES~

Standard first consult for a chronic/constitutional case...........$85
(Plus $10 per half hour extra time taken)
Standard first consult for an acute case......................................$55
(short consults range from $25-$50)
Standard follow-up consult...........................................................$45
(dependent on severity range $25-$55)

(Please Note: A local Northern Rivers/Rainbow Region in-home visit can be arranged at an additional cost of $50 within a 30 km radius or $80 within 30-80 km radius.
Field visits for large animals and other livestock may be made at greater distances via phone/email consultation)


++++++++++++++++++++++++++++++++++++++++++++++++++++++++++++++++++++++++++++++++++++++++++
~~SPECIAL~~
During January 2013 only...mention that you discovered Tanyas services here through the Natural Therapy Pages
and receive your first follow-up visit, after your first initiating consultation, at half price (normally valued at $45).
++++++++++++++++++++++++++++++++++++++++++++++++++++++++++++++++++++++++++++++++++++++++++


~MY OTHER SITES & PAGES~

Another Home Site - Alternicare & Homoeopathy
Blog Page - WhisperinHorses
Supporter of - Homeopathy World Community
My HWC page - Tan's Homeopathy World Profile
Facebook - Alternicare Health Solutions
WhisperinHorses -


Alternicare -

Qualification details
Qualified Classical Homoeopath, AdvDipHom
(mAHA - Aust. Homoeopathic Assoc. - mAROH - Aust. Register of Homoeopaths - )
Registered Holistic Animal Therapist (mHATO - Holistic Animal Therapy Organisation - )
Certified Reiki 2 Practitioner (Usui Shiki Ryoho system)
Former Veterinary Nurse (King St. Veterinary Hospital)
Horsewoman and animal carer/rehabilitator with 40+ years experience.

(On-going registration to the above associations requires that qualifications be annually updated by continuing further education in related fields of mainstream and complementary medicine)


SPECIAL NOTES:
*1 ... There are a number of health funds who rebate for specified natural therapies. Please check with your provider before presenting a claim that they cover homoeopathy.
*2 ... health assessments offered by Tanya Nolte DO NOT replace professional medical practitioner or veterinary examinations, nor supply an offical certificate for a clear bill of health!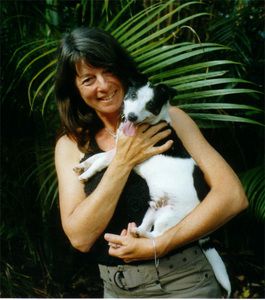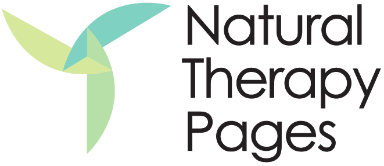 Alternicare Health Solutions