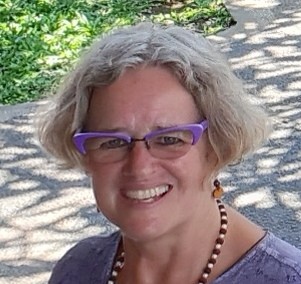 Want to find out my availability, pricing or opening hours? Click on Send Me Details Now to get started.
Send Me Details Now
Clicking on the Send Me Details Now button opens an enquiry form where you can message Paulien Gort directly
Sound Healing and ThetaHealing.
White Raven Healing - Paulien Gort
Servicing area
Northern Beaches, Australia-wide Online Consultation
---
Focus areas
Emotional wellbeing
Pain relief
Relaxation
Insomnia
Depression
Recurring patterns
---
---

My spiritual path started after I learned Transcendental Meditation in 1999 in my native Holland. I was very surprised to notice that I suddenly felt so much better by just meditating every day! Things that I took for granted about myself, like being usually on the sombre side, feeling stressed, having a foggy mind and being stuck in negative patterns, suddenly started changing themselves. I began to feel a lot more positive about life, felt a lot clearer in my head, which I especially noticed during work meetings. I also noticed that my intuition became a lot stronger. I would have never thought that simply by meditating every day I could change all these things, things that I thought could only be changed by seeing therapist for a period of time. Needless to say that I continued meditating ever since, even becoming a qualified Dru Meditation teacher.
My healing path started after a visit to the spiritual community of Findhorn in Scotland. I returned feeling wonderful and full of light. Within hours of telling about my experiences all that beautiful light was gone and I was feeling 'normal' again. This wasn't the first time that this happened - being a very sensitive person I was easily influenced by other people's energies and opinions. This brought me on the path of Aura & Chakra Healing where I learned how to protect myself from negative energies and also how to use healing energy for healing myself and others.
This really got me started! I began giving healings to friends and family, after learning Quantum-Touch, an amazing modality to heal physical and emotional pain. A trip to Hawaii where I met my totem animal Humpback Whale, sparked my interest in shamanism. This resulted in attending a Shamanic Healing training with 6 different shamans from around the world.
Meanwhile I did a Primal/Rebirth training for my own personal development. A huge shift occurred after a Family Constellations weekend. My world turned around a 180 degrees and from then on I really felt like a new person: I now was trusting the future, felt very positive about life, felt a lot of inner strength and was able to stay this way.
In 2007 I moved to Australia and continued to learn more modalities. I learned ThetaHealing and became a Family Constellations facilitator.
When my financial/admin positions in contemporary classical music changed into positions I didn't fancy, I felt this gentle nudge of the universe telling me to get more serious about giving healings to people and open my own practice. Since then I moved to North Narrabeen where I have a beautiful healing space looking out over the bush. I officially opened White Raven Healing and now work as an Energetic Healer, run regular Family Constellation Workshops and Meditation classes. This is the most rewarding 'work' I have ever done, leaving me filled with gratitude and joy being able to be of service!

My sessions will be tailored to your needs using Systemic/Family Constellations, ThetaHealing, Quantum-Touch, Quantum-Allergy, Shamanic Healing and Aura & Chakra Healing.

........................................

Paulien Gort is a member of IICT.

White Raven Healing is located in North Narrabeen on Sydney's beautiful Northern Beaches.

You get 20% off if you recommend me to a friend!

........................................
Family/systemic Constellations
1hr
Reveals hidden dynamics within your family and resolves them, offering profound healing and insight, shifting perspectives on your family, yourself, that what has been blocking you, feeling free from limitations.
Family/systemic Constellations online
1hr
Family Constellation Online
Reveals and resolves hidden dynamics within your family, offering profound healing and insight, shifting perspectives on your family, yourself, that what has been blocking you, feeling free from limitations.