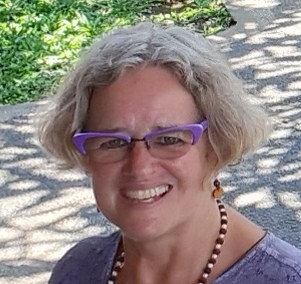 White Raven Healing
Want to find out my availability, pricing or opening hours? Click on Send Me Details Now to get started.
Send Me Details Now
Clicking on the Send Me Details Now button opens an enquiry form where you can message Paulien Gort directly
Family/Systemic Constellations Free yourself by healing subconscious beliefs that are influencing your life.  
White Raven Healing - Family Constellations
Servicing area
Northern Beaches, Australia-wide Online Consultation
---
Focus areas
Emotional wellbeing
Pain relief
Relaxation
Insomnia
Depression
Recurring patterns
---
Are you repeating the same patterns in your life and would you like to get rid of them once and for all? In this profound healing work deep underlying issues can be resolved in just one session.
- Do you have a challenging relationship with one of your parents/siblings/children/partner?
- Do you have an emotional issue that doesn't seem to resolve?
- Do you have the feeling of being stuck in your life?
- Do you have a persistent physical symptom?
- Do you like some guidance on what direction to take in your life?
- Do you want to know what is blocking you from living the life you want?
Systemic/ Family Constellations is a fascinating technique developed in Germany by Bert Hellinger that aims to restore the energetic balance and flow of unconditional love within a family. It works on a soul level and provides deep transformational healing. It becomes easier to let go of difficulties within a relationship when you know more about the reason why. By doing a Constellation you can get more clarity on issues and resolve them by revealing the hidden dynamics behind them.

Big events like severe illnesses, early deaths of family members, miscarriages, divorce, abuse, war, emigration, addictions, have a deep impact on the family dynamics. They can create a burden for one or more family members without them being aware of it. Even generations later these events can still have an impact on you subconsciously. These entanglements can be resolved when there is more clarity on how they were formed. It is then that the family system can relax and lift the burden making you free to start living from a different place.
How does it work?
During a constellation different family members will be represented by other people present in the room. Together they will create a 'Knowing Field' and they will make visible what the entanglements in the system are. This is mostly done in a silent way just by tuning into the feelings of that particular person. With the help of short 'healing sentences' and by moving people to different positions, the blocked energy can be freed and the entanglement can resolve. Rituals may also play a role in this.

There are different ways of participating in a constellation. When you like to look at something you struggle with, you can have your own constellation. Or you can represent a family in someone else's constellation. While providing support for this person, there will also be a part of you that will receive healing, because there is always a reason that you are chosen to represent a particular person. The parallels with your own life can be very striking and insightful.
Even just by being present in the room you can get clarity and find some relief of your own issues.

There is no need for other family members to be present for doing a constellation and there is no need for disclosing a lot of details about your family situation.

Does this only work for family issues?

No, Constellations can also be applied to many other areas of your life, like work related issues, issues about creating abundance, achieving your goals, discovering the deeper reason of a symptom, etc.
Are you ready for shifting challenging relationships within your family? Contact me now and experience this profound healing work for yourself!
Be ready for a life changing experience!
Paulien Gort, will bring in her wealth of experience with different healing modalities to support the Constellation work when necessary, like ThetaHealing and Sound Healing.
She regularly facilitates workshops in a respectful and intimate setting in Sydney.
Individual sessions, in person or via Skype/ phone are also available.
Please look at the event section for the next workshop.
?
Bioresonance session online/in person
1hr
Receive healing exactly the right frequencies to re-balance, physically, emotionally and mentally. Includes an analysis and explanation.
Family/systemic Constellations
1hr
Reveals hidden dynamics within your family and resolves them, offering profound healing and insight, shifting perspectives on your family, yourself, that what has been blocking you, feeling free from limitations.
---