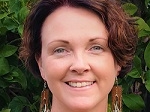 Wholistic Women's Warrior
Want to find out my availability, pricing or opening hours? Click on Send Me Details Now to get started.
Send Me Details Now
Clicking on the Send Me Details Now button opens an enquiry form where you can message Marie Spencer-Rowland directly
Even though you may want to move forward in your life, you may still have one foot on the brakes. The energy it takes to hang onto your past is keeping you from your future.
About Wholistic Women's Warrior
Servicing area
Australia & Worldwide (Skype available)
---
Focus areas
Stroke
Dialogue
Guilt
Forgiveness
Stress management
Grief
---
---
About
Hi there!
Welcome to my page. :-)
I work as an EFT practitioner, energy/shamanic healer, psychic counsellor, life and soul coach.
A short history
I grew up in a household where physical abuse, fear, yelling and belittling were part of family life. That dynamic of fear and a feeling of unworthyness had a serious effect on me through my younger years and continued into my relationships many years after leaving home.
It wasn't until my 30's, however, that I realised what buried emotions could do.
My body started to fight back as it was so overloaded with negative emotions and thoughts. I found myself in constant pain with slipped discs, relentless neck pain, daily stomach aches, illness, and joint pain, not to mention a constant need to eat in order to feel content. Emotionally - I felt like I was hollow. I was exhausted on every level and had no fight left in me.
The light bulb moment came, however, when I left a particularly bad relationship in my late 20's and noticed that the slipped discs and weight gain stopped - overnight. It couldn't just be a coincidence.
Training
As time went on I began studying and I happened to stumble across Emotional Freedom Technique (EFT). I couldn't believe how effective and incredible it was! It had such a profound impact on me in how it was able to literally disconnect from all of my limiting beliefs about myself as well as take away the physical pain I was suffering from. I was able to actually FEEL the healing happening in real time.
But it wasn't just that.
I felt something bigger was happening. I could feel my energy expand whenever I did this work on myself or on friends. It felt like my aura was expanding (it's the only way I could describe it). What I was doing was going far beyond what I had first realised.
I started practicing on friends and family and we noticed that once you cleared away the negative 'stuff' that was clogging you energetically, mentally and physically - good stuff was now able to freely enter into your life i.e. we were able to manifest.
After a year of working as an EFT practitioner other pathways opened up and energy healing quickly became another technique that I was drawn to. I've used energy healing, which incorporates shamanic techniques to remove blockages from people's energy field and body, along with EFT to help women come back to themselves - to who they are at their core.
What I do
If you feel like you're stuck in a loop or feel like something is 'always there' in the back of your mind, maybe you feel out of sorts or off balance - it could be causing you more emotional and physical problems than you realise. My passion is helping women who feel like something is missing from their lives, women who might be saying to themselves "there has to be more than this" reconnect with that deeper part of themselves.
I now work to instil in others the foundation of knowing who you are at your deepest core level because once you know every aspect of yourself - your body, mind, spirit & soul, you are able to find your own peace and purpose that naturally radiates out to your family, friends and the wider community.
And the world really needs more of this.
I'd love to connect with you. :-)
Emotional Freedom Technique (EFT)
1hr 30min
Like acupuncture but without the needles. It's a holistic yet scientifically proven technique to help treat everything from physical pain to emotional distress. EFT can help you rewire neural pathways, rewrite limiting beliefs and believe in new possibili
Shamanic Energy Healing
1hr 30min
Shamanic/Energy healing is built on the premise that pain, be it physical or emotional, isn't just held in the brain. It can also create blockages in our energy and these blockages affect not only the physical body, but our souls. When we are infected by
Qualifications
Reiki Master
NLP Practitioner
Matrix Reimprinting Practitioner
Eft International Advanced Accredited Certified Eft Practitioner
Level 4 Counselling Diploma From Cambridge Open College
New Insights Life Coach
Healer Trained In Shamanic Techniques & Soul Rescue
Body-love Therapy Diploma
Energy Anatomy Diploma
Psychology Of Success Diploma
Ptsd Awareness Diploma
Colour Therapy Diploma
Crystal Healing Diploma
Domestic Abuse And Violence Awareness Diploma
---