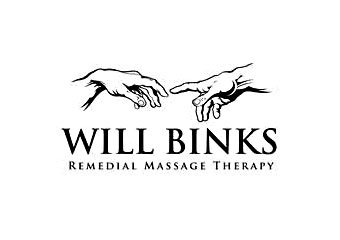 Will Binks Remedial Massage Therapy
"Will Binks is the full package. Professional, qualified, experienced, friendly and genuine."
Will Binks Remedial Massage Therapy
Focus areas
Stiffness
Anxiety
Well-being
Frozen shoulder
Circulation
Wellness
---
---
About Me
I have worked as a Wellbeing & Health professional for more than two decades in Personal Training, Massage, and in Mental Health support. Throughout this time, I have successfully treated a range of conditions and dysfunctions. I use my ethical compass to provide the best possible service and solutions to your needs within a cost-effective framework.
I am a trained, qualified, and insured Remedial Massage Therapist. I am an accredited member of Massage and Myotherapy Australia (MMA) and an accredited Oncology Massage Therapist with Oncology Massage Australia (OMA).
---
For more information about the best services for your needs or to organise an appointment - just give me a call or visit my website.
---