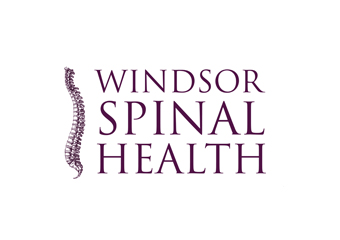 Want to find out my availability, pricing or opening hours? Click on Send Me Details Now to get started.
Send Me Details Now
Clicking on the Send Me Details Now button opens an enquiry form where you can message Anthony van den Bergh directly
A chiropractic clinic located in inner North Brisbane dedicated to the diagnosis and treatment of spine-related disorders.
Windsor Spinal Health
Focus areas
Joint pain
Posture
Neuroscience
Habits
Joy
Growing pains
---
---
Dr Anthony van den Bergh
Brisbane Chiropractor – experienced & committed practitioner conveniently located to Brisbane CBD & the inner north suburbs
Dr Anthony van den Bergh (BSc, MChiro) received his Bachelor of Science from University of Queensland (1997), Master in Chiropractic from Macquarie University (2000) and has completed post-graduate studies in Clinical Neuroscience through the Carrick Institute of the USA. He has also been tutor and prosector for the Department of Anatomical Sciences, University of Queensland (1997-2001) and currently teaches Anatomy in the Chiropractic undergraduate program at Central Queensland University Brisbane campus.
Dr van den Bergh has worked in a number of practices in Brisbane and Sydney before establishing Newmarket Centre for Spinal Health in 2006. The clinic has since moved to Windsor in 2011 and was renamed Windsor Spinal Health. Dr van den Bergh's areas of clinical interest include chronic spinal pain, the neurology of spinal control, dizziness, headache, balance and fall prevention.
Dr van den Bergh is currently a member of the Chiropractic and Osteopathic College of Australasia, Gonstead Chiropractic Society, and the Australasian Academy of Functional Neurology.
Chiropractic Services
We utilise a comprehensive range of chiropractic, orthopaedic, neurological and radiographic examination tools to make the most accurate diagnosis, rule out other possibilities and get to the core of the problem – the reason why it's there in the first place.
At Windsor Spinal Health we take a modern approach to a well-established health field. For over a century, chiropractic has been practiced and developed for spinal-related disorders. It has stood the test of time in offering an effective, non-invasive solution to a range of functional conditions relating to the musculoskeletal and neurological systems. Nevertheless, we take a holistic approach as no single treatment approach can cure all ills. As such, we maintain a focus on diet, exercise, sleeping habits, ergonomics, and posture. Furthermore, we will refer you to your GP or most appropriate health professional if your condition requires a different specialty.
We use contemporary treatment strategies and exercise programs tailored for improving and maintaining spinal stability, posture and balance.
A large component of our work at Windsor Spinal Health is assessing the role of the nervous system in maintaining a healthy spine. The nervous system performs the incredible task of balancing our body's range of motion with precise stability. In other words, to enjoy freedom of movement without restricted motion, the nervous system has to ensure that the joints and muscles are never in danger of being injured.
Unfortunately, when the nervous system fails to optimally control a joint there is a danger that the joint will exceed its maximum range of motion (joint sprain), or a muscle will exceed its length of stretch (muscle tear) or a disc will exceed its load-bearing capacity (disc tear and bulge). Trauma in some instances may be sudden, especially when involved in excessive impacts such as falls, sports injuries or vehicle accidents. However, in a majority of musculoskeletal cases it is an accumulation of micro-damage over time which leads to failure down the track.
It may be a surprise to learn that such a failure over time is a problem within the nervous system rather than simply the muscles or joints. It's too easy to look for a single cause or instance of injury when pain suddenly appears, yet our lifestyle is much to blame for this problem. We sit too long, eat too much, drink too little (that's water mind you), lack sufficient exercise and sleep, suffer excessive stress, and have poor postural, breathing and general movement patterns.
Our focus at Windsor Spinal Health is to get you back on track and keep you there…
Diagnosing pain and where it is coming from is one thing, but measuring the performance of your neuromuscular system is where cutting-edge science meets the clinical exam. A multitude of neurological tests can be used to understand what is failing to keep your body in check and discover ways of helping you keep on top of any recurring or chronic issues. Be assured that if we do not think that we can help you, or if our examination reveals any additional concerns, we will refer you appropriately. We work with a number of superb local health practitioners including GPs, medical specialists, podiatrists, acupuncturists, massage therapists, naturopaths and exercise physiologists.
Common Problems We Treat
JOINT PAIN – classic symptoms include stiffness, grinding, clicking, and sharp twinges on movement. Poor posture and lack of appropriate muscle control are the usual causes.
DISC INJURY – intervertebral discs can bulge, herniate and rupture due to repetitive tearing. Common causes include poor spinal stabilisation, poor postural positioning and improper lifting technique.
SCIATICA – severe pain in the leg caused by compression or irritation of the sciatic nerve. Can be the result of disc bulge or acute disc inflammation affecting a nerve root. Pain may also be associated with tingling, numbness and/or weakness in the leg.
HEADACHE – Very common with mechanical neck problems, although can be the result of primary neurological issues or more serious pathological concerns such as brain tumours and stroke.
SCOLIOSIS – The sideways or lateral curvature and rotation of the spine is very common. The idiopathic type usually starts during childhood or adolescence, often with no known cause and requires early detection and appropriate intervention which typically involves bracing and rehabilitative exercise. Surgery is often needed for progressive conditions. School children should be regularly checked and back pain symptoms should not be dismissed as "growing pains".
SPORT INJURIES – Sports injuries can restrict range of motion, reduce strength, slow reflexes, shorten endurance thus decreasing performance. Many professional sports teams, Olympic and competitive athletes use Chiropractic care to help gain a competitive edge.
WHIPLASH – acceleration-deceleration injury usually with motor vehicle accidents but can occur in a variety of accidents. Can cause serious joint and disc damage, though chronic problems with the soft tissues such as ligaments, tendons, and muscles are typical.
REPETITIVE STRAIN INJURY (RSI) – Overuse syndrome in which soft tissues such as muscle, tendon, fascia, ligaments or nerves suffer micro damage which accumulates. Usually caused by repetitive tasks, forceful exertions, vibrations, mechanical compression, or sustained or awkward positions. Important to assess posture, muscle strength and flexibility.
POSTURAL BALANCE PROBLEMS – One of the main culprits for most recurrent or chronic back and neck pain disorders. Poor posture is vitally important to correct for long term musculoskeletal health and well-being. It is most commonly due to muscle tone imbalances and may have an impact on balance competency with ageing.
Please call us now to find out how we may be able to help 07 3857 7172
---