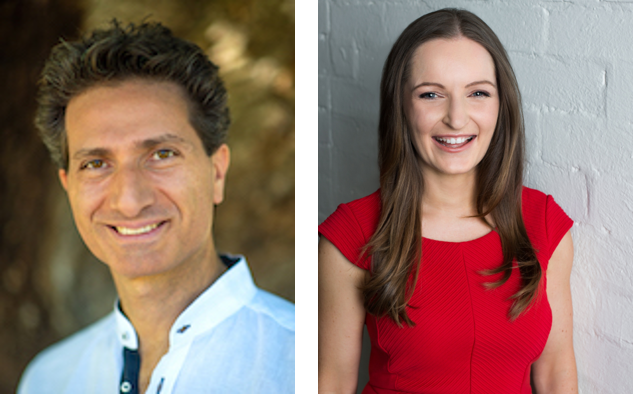 Wind Water Health
Clicking on the Send Me Details Now button opens an enquiry form where you can message Max & Yannick directly
Send Me Details Now
Treat what ails you the natural way, with the help of a professional Naturopathy Consultation from Wind Water Health. Perfect to help with a range of health conditions and ailments
Wind Water Health - Naturopathy
Servicing area
South Melbourne
---
Focus areas
Menopause
Depression
Trauma
Back pain
Fatigue
Insomnia
---
---
What Is Naturopathy?
Naturopathy is a system of medicine centred around the philosophy that the body has an innate ability to heal itself. Based on the healing power of nature, the medicines utilised by naturopaths' support and stimulate the body's potential to cleanse, repair and heal.
---
What do Naturopaths do?
Naturopaths aim to not only eliminate symptoms but to also restore optimal health and to increase vitality. They also strive to identify and address the cause of illness, by understanding their patients as a totality of body and mind.

---
What Techniques Are Used?
Along with lifestyle and dietary advice, our Naturopath utilises:
Clinical nutrition

Nutrient supplements (e.g. vitamins, minerals, fish oils, probiotics)

Herbal medicine

Homoeopathy

Flower essences
---
What Conditions Can Be Treated?
Naturopathy can treat a broad range of conditions, both acute and chronic, including:
Weight Management

Childhood illnesses

Menstrual complaints

Reproductive issues

Menopause

Colds & Flu

Fatigue, stress & exhaustion

Headaches & migraines

Hayfever & allergies

Skin conditions

Gastrointestinal complaints

High blood pressure

Stress, anxiety, insomnia & depression

Autoimmune conditions
In addition to treating both acute and chronic conditions, as part of your care there is a strong emphasis on disease prevention and health education to assist you to achieve and most importantly, maintain the best possible health.

---
What to Expect During a Consultation?
During your consultation, your Naturopath will ask many questions about your health, diet, and lifestyle to build a thorough patient history. Various diagnostic tools may be utilised ranging from traditional (such as iridology, tongue, and nail signs) to modern (such as functional pathology tests and hair mineral analysis).
Treatment will be tailored to your unique set of symptoms and constitution.
---
For more information about the techniques that will be used during your consultation or to organise your next appointment, just give us a call or click on the 'Make an Enquiry' button.
Five Element Constitutional Acupuncture
1hr
Acupuncture
Traditional Chinese Medicine (TCM)
Cupping
Moxibustion
Chinese Massage
Deep Tissue Massage
The ancient art of acupuncture uses the body's own unrivaled healing potential to create and enhance wellness. In nature there is a season for growth, harvest, decline, death and new life, and that nature is within us all ready to be activated for overcom
Flower Essences
Kinesiology
Accessing your body's own wisdom through muscle testing biofeedback, to relieve stressors and align you with your health goals.
We're open 6 days.
| | | | |
| --- | --- | --- | --- |
| Monday | 10:00 am | To | 7:00 pm |
| Tuesday | 10:00 am | To | 7:00 pm |
| Wednesday | 10:00 am | To | 7:00 pm |
| Thursday | 10:00 am | To | 7:00 pm |
| Saturday | 9:00 am | To | 5:00 pm |
| Sunday | 10:00 am | To | 5:00 pm |
Qualifications
Bachelor of Health Science (Acupuncture Therapies)
Professional Membership
AACMA - Australian Acupuncture and Chinese Medicine Association
Chinese Medicine Board of Australia
---