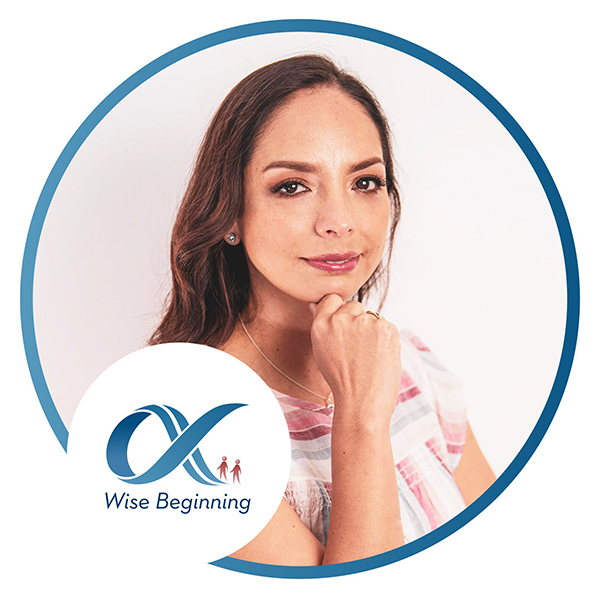 Wise Beginning
Clicking on the Send Me Details Now button opens an enquiry form where you can message Wise Beginning directly
Send Me Details Now
Begin the next chapter of your life free of the painful memories of the past that have taken a toll on your health & relationships. Alpha's years of experience as a psychotherapist & counsellor specialising in Gestalt Therapy & Emotionally Focused Therapy (EFT) ensure positive outcomes & significant progress after just a few sessions.
Intuitive Counsellor & Psychotherapist
Focus areas
Telehealth
Anxiety
Intuitive counselling
Family counselling
Individual counselling
Emotion focused therapy
---
---
Do you want to connect with your inner wisdom in order to get the best answers and outcomes for yourself? Wise Beginning in West End, Queensland, can help you achieve this, thanks to its founder and chief therapist Alpha Ponce's experiential and insightful approach.
Working with Alpha will help you become more aware of your own behavioural patterns, emotions and physical symptoms, allowing you to make better decisions in the future.
Her exceptional approach will help you deal with anxiety, depression, grief, domestic violence, addiction and relationship issues, ultimately revealing a sense of belonging, self-worth, clarity and purpose.
Alpha helps you unlock your inner wisdom
The answers to your questions can be found in the wisdom of your nervous system, personal experience, family tree, and even in some physical symptoms that do not have a clear medical explanation.
Emotions, whether pleasant or unpleasant, contain vital information about your doubts or desires to feel satisfied in order to maintain or reinstate balance and harmony in your life.
Alpha's approach is to figure out what your emotions are trying to tell you and how to listen to them in order to get clarity on the answers you need and the path to take for a new, brighter, and wiser beginning.
As an immigrant woman who has lost a sister and experienced domestic violence and discrimination in a foreign country far from her family, Alpha understands life's many challenges. These may manifest as "othering", exclusion and isolation, which can have a direct impact on mental health, such as low self-confidence and self-worth. Alpha's ability to connect with these challenges allows her to connect with the client from a rich cultural perspective in order to address their concerns.
Services Offered
Alpha uses a variety of experiential and intuitive tools, including group work therapy, to ensure your personal growth and general mental health support. Her approach has helped many clients achieve positive results, particularly in the following areas:
Depression
Anxiety
Grief
Stress
PTSD or complex trauma
Addiction or substance abuse
Self-distrust
Instability
Chronic illness and pain
Relationship or marital problems
Anger management
Help with the effects of immigrant acculturation
Her primary tools are as follows:
Psychotherapy
This integrative, non-judgemental approach, combined with brain-mind contemporary neuroscience, will assist you in localising, identifying and connecting with your own needs and inner dialogue in order to reveal and resolve ingrained messages, blocked memories and unresolved emotions from the past.
Relationship Therapy
Relationship therapy is a science-based approach to individual therapy that takes a humanistic and experiential approach to psychotherapy. It aims to reshape intrapsychic experience as well as patterns of engagement with significant others. This allows you to become more open and responsive to your needs, allowing you to form a stable relationship with others.
Group Work - Therapy
Group workshops are held every two weeks. Members of the group select specific interpersonal goals or challenges to explore in a supportive environment. The group environment is exceptional in that it ensures members feel safe, supported, and they receive honest feedback. Participants can examine new behaviours through role play, interaction with others, and receiving and giving valuable feedback to other group members. This type of therapy promotes improved communication and social skills, as well as empathy and mutual respect.
Make an appointment with Alpha to receive a complimentary 15-minute consultation.
We're open 5 days.
| | | | |
| --- | --- | --- | --- |
| Monday | 9:00 am | To | 6:30 pm |
| Tuesday | 9:00 am | To | 6:30 pm |
| Wednesday | 9:00 am | To | 6:30 pm |
| Thursday | 9:00 am | To | 6:30 pm |
| Friday | 9:00 am | To | 8:30 pm |
Qualifications
Master of Psychotherapy
Diploma of Counselling
Master of Gestalt Therapy
Graduate Certificate In Gestalt Therapy
Bachelor of Clinical Psychology
Certificate In Healing Trauma
Emotionally Focussed Therapy Training Certificate
Professional Membership
PACFA - Psychotherapy & Counselling Federation of Australia
ACA - Australian Counselling Association
Gestalt Australia & New Zealand (GANZ)
ACEFT - Australian Centre For Emotionally Focused Therapy
---