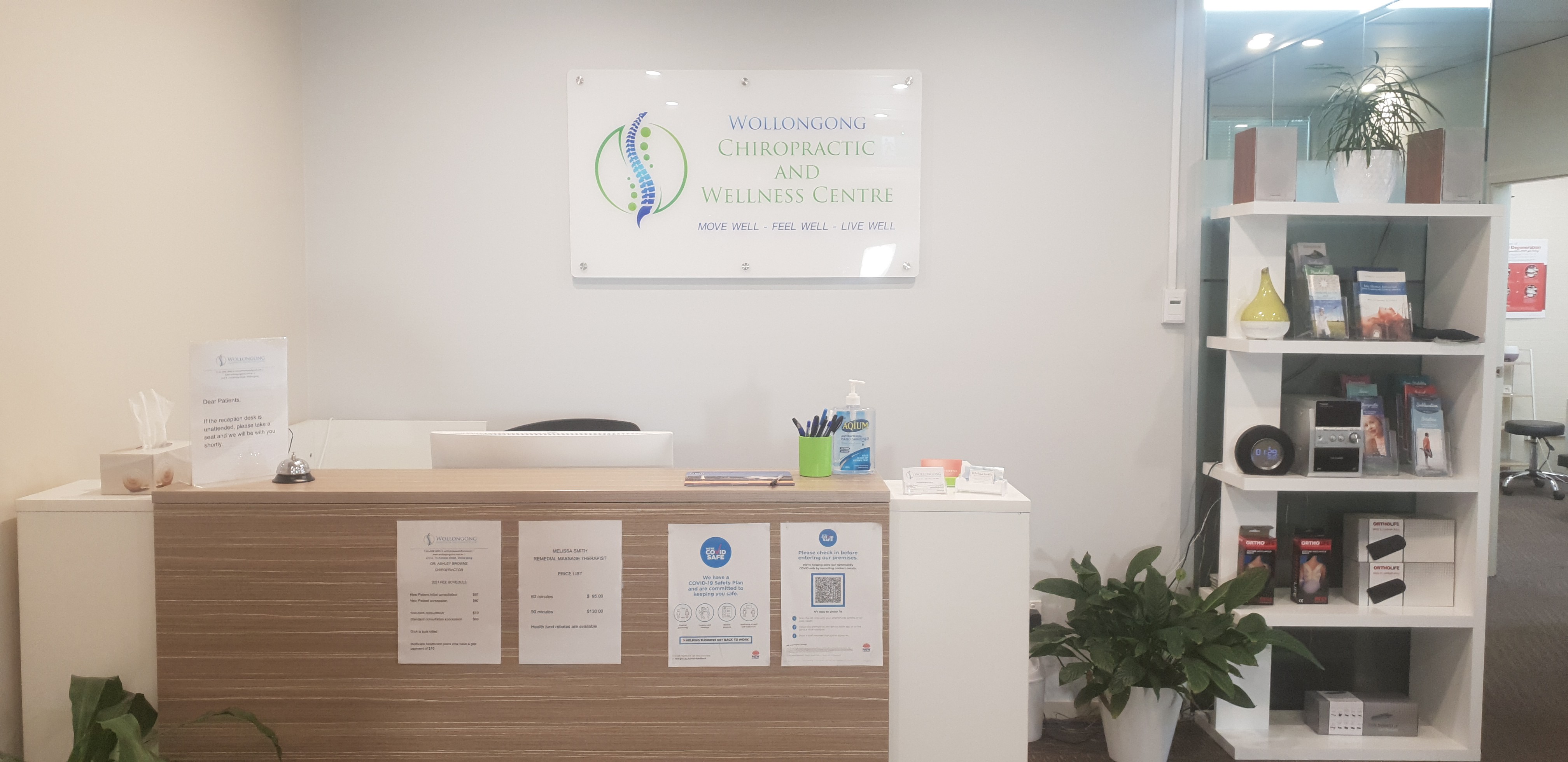 Wollongong Chiropractic and Wellness Centre
Professional rooms available for talented practitioners
Rooms to rent @ Wollongong Chiropractic and Wellness Centre
Servicing area
Wollongong
---
Focus areas
Wellness
Gong
Complementary medicine
---
Wollongong Chiropractic and Wellness Centre was established 7 years ago. A recent move has enabled us to expand our presence and provide a greater variety of services to our clientele.
You will add to our current services of Chiropractic, Clinical Psychology and Nutrition.
Our previous massage therapist has moved on to be closer to home and we need a new therapist to help clear the waiting list. You will be professional, fully insured and offer health fund rebates for your services. You will benefit from a steady stream of in-house referals and be prepared to work at least 2 full days (this will increase if you desire more work).
We also have rooms that would suit other practitoners in psychology, natoropathy and acupunture.
Room rental is all inclusive and includes reception services, EFTPOS/HICAPS facilities, internet, online booking facilities and after hours phone services so that your clients calls are always answered.
Feel free to call Karen to discuss all possible options!
---