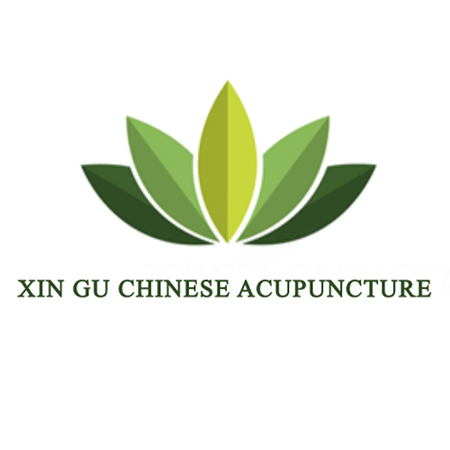 Xin Gu Chinese Medicine
Clicking on the Send Me Details Now button opens an enquiry form where you can message Xin Gu directly
Send Me Details Now
Acupuncture is a centuries-old technique that treats a multitude of issues such as pain, sleep trouble, and digestion. If you're interested in seeking a more natural way to manage your condition or enhance your health, contact Xin today to get started.
Acupuncturist, Herbalist & Chinese Meridian Massage Practitioner
Servicing area
Central Coast
---
Focus areas
Pain management
Fatigue
Herbalist
Stress management
Cosmetic acupuncture
---
---
Xin Gu is a registered acupuncturist and herbalist with over 10 years of experience specialising in:
Acupuncture pain management
Cosmetic acupuncture
Acupuncture for stress and fatigue
Chinese meridian massage
China-born Xin migrated to Australia at age 11 and says he considers himself a "blend" of Western and Eastern culture.
With knowledge of Chinese medicine, pathology and medical science, he was able to work with diverse conditions from both the point of view of Western and Eastern traditional medicine.
Services Offered
Acupuncture for Stress, Fatigue and Pain Management
In recent years, acupuncture has gained widespread acceptance and use due to its effectiveness.
It is a complementary therapy that can manage pain, stress, anxiety, promote health and longevity, and even improve your skin's elasticity and appearance.
With appropriate technique, your acupuncturist can stimulate the production of endorphins, the body's natural painkillers.
Because the body produces these natural pain relief substances, they are non-addictive, have fewer side effects, and are more effective than OTC or prescription medications.
Benefits of Acupuncture for Pain
Reduces the intensity and frequency of pain
Stimulates the body's natural healing process
Reduced risk of adverse effects
Relieves the sensation of pain
Abdominal Acupuncture
This method of acupuncture is directed at specific points of the abdomen.
Stress, alcohol consumption, pain medication use, bacterial infection and bile reflux can cause the stomach to weaken.
As a result, many health issues occur, including stomach discomfort, fatigue, sleep disturbances, bloating, headaches, etc.
Benefits of Abdominal Acupuncture
Helps regulate intestines
Restores stomach acidity
Reduces inflammation
Improves digestion
Cosmetic Acupuncture and Herbal Skincare
Acupuncture facelift, also known as cosmetic acupuncture, is a non-invasive treatment that improves skin and combats skin ageing.
With this procedure, your body's flow of qi/chi or vital energy is improved.
Through the invisible energy pathways or meridians of the qi flow, your overall health improves, reducing wrinkles and lifting your skin without harmful chemicals or surgical procedures.
Benefits of Cosmetic Acupuncture
Minimal side effects
Non-invasive, non-surgical, non-chemical
Cost-effective
Restores qi energy balance, unlike any other cosmetic treatment
Here's a testimonial from Xin's previous client:
"I attended my first appointment today and can highly recommend Xin Gu Chinese Acupuncture and Herb. Xin Gu is knowledgeable and is only too happy to share information and resources. Xin Gu is professional, caring and trustworthy. Highly recommend." - Wendy Devine
Traditional Chinese Medicine can be an effective treatment option for resolving several health conditions that cause common ailments and preventing future occurrences.
If you suffer from stomach problems, pain, or skin problems, send a text message or use the enquiry form to make an appointment with Xin.
Qualifications
Bachelor of Health Science In Traditional Chinese Medicine
Australian Registered Acupuncturist
Australian Registered Herbalist
Professional Membership
ATMS - Australian Traditional Medicine Society
Chinese Medicine Board of Australia
---