Yatan Holistic Ayurvedic Centre
Suite 28
924 Pacific hwy
Gordon NSW 2072
Arthritis
Motivation
Libido
...
Want to find out my availability, pricing or opening hours? Click on Send Me Details Now to get started.
Menopause is not a disease, it is merely a period of time when menstruation and ovulation stops completely.
Yatan Holistic Ayurvedic Centre - Menopause Treatment
---



What is Menopause?



The transition period is commonly between the years of 45-55 known as perimenopause. A few of the signs of menopause include vaginal dryness, lighter menstruation, drying and thinning of the skin and a lowered libido. Although it is a completely natural time it does not need to be associated with discomfort, many women experience unpleasant symptoms.


---
What are the signs of Menopause?
Hot flushes
Mood swings
Insomnia
Digestive issues
Depression and anxiety
And more…
---



How can Ayurvedic Menopause treatment help me?



Every woman is unique, thus your menopause treatment must be unique with close attention paid to individual lifestyle and dietary factors. Herbal combinations and menopause diet advice to rejuvenate and strengthen the femal reproductive system. Is able to effectively regulate the hormones and calm down the emotions, together with gentle breathing techniques and exercise regimes that all assist in opening up the channels of the body and improves the transport of hormones and nutrients throughout the body.

Menopause is an opportunity to reenergise rejuvenate the body mentally, physically and spiritually. With the correct treatment and Ayurveda the unpleasant symptoms of Menopause will fade away. You will experience enhanced vitality, energy, emotional and mental balance, improved digestion and an overall slowing down of the aging process.


---
For more information about the best services for your needs or to organise an appointment - just give us a call!
---
See Also...
Yatan Holistic Ayurvedic Centre - Sinusitis
Sinusitis is an highly common form of nasal congestion in which the paranasal sinuses (the hollow, air filled spaces in the bones of the face) and the nasal passages become blocked and the tiny blood vessels in the mucosal linings become inflamed.
Yatan Holistic Ayurvedic Centre - Esoteric Services
The variety of services is specifically formulated to provide counselling and support to people who wish to understand themselves better, or to be empowered to select the correct direction at some stage in their lives, such as in terms of business, relationships or career.
---
Service categories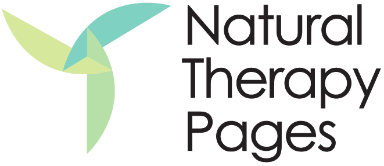 Yatan Holistic Ayurvedic Centre