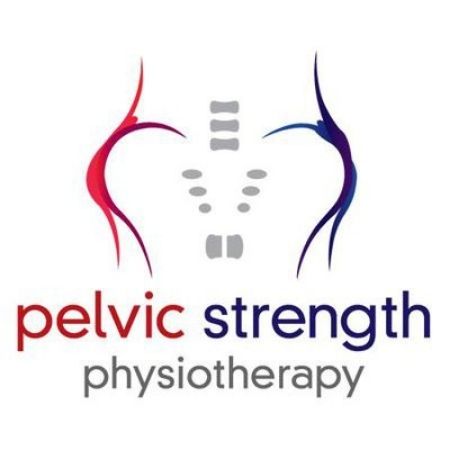 Member since 2021
Yoga at Pelvic Strength Physiotherapy
Bowel
Taping
Therapeutic yoga
...
Living with humiliating & frustrating conditions like bladder leakage, painful sex, constipation & pelvic pain have quite an impact on a person's quality of life. But you don't have to live like this forever.
These problems can be treated. Call or book online for a treatment tailored to your needs.
Yoga, Meditation & Physiotherapy for Continence, Sports & Spinal Strength
---
Liana Johnson has been treating distressing symptoms of bladder/bowel and pelvic floor dysfunction for over 30 years.
She works with a team of highly qualified musculoskeletal physiotherapists, dieticians, exercise physiologist, urology nurse, lactation consultant, myotherapists, who specialise in treating pelvic, bladder and bowel related issues, vaginal prolapse and pregnancy-related problems.
You can trust their clinicians are up to date with the latest knowledge and skills. A variety of exercise classes and weekly personal development sessions are available for you.
Their holistic approach and additional relevant services ensure they meet all your needs. Friendly and empathetic reception staff will assist you throughout the experience.
Services Offered
Pelvic Floor & Continence Physiotherapy
This treatment aims to strengthen or rehabilitate your pelvic floor muscles. Bladder, bowel and pelvic dysfunction symptoms and conditions include:
Childhood bedwetting
Interstitial cystitis
Overactive bladder
Pre and post-prostatectomy/TURP incontinence
Constipation
Pelvic floor muscle dysfunction
Vaginal prolapse/Rectal Balloon Therapy/Biofeedback
Sexual Dysfunction/Pelvic Pain & Painful Intercourse
Physiotherapy helps treat symptoms of painful intercourse & erectile dysfunction by mobilising muscles, improving circulation and desensitising affected areas. Conditions the clinic treats:
Erectile dysfunction
Pelvic pain
Dyspareunia, vulvodynia, vaginismus
Sexual dysfunction/prolapse/menopause
Vaginal Prolapse
Women who've had multiple vaginal deliveries, going through menopause, overweight and even smokers develop vaginal prolapse at some point.
Vaginal prolapse is a condition when pelvic floor muscles that support the uterus weaken, slip, or stretch.
This condition can dramatically reduce a woman's quality of life.
Conservative treatment like vaginal pessaries and changing your lifestyle can prevent surgery or support surgery if necessary.
Real-time Ultrasound & Bladder Scanner
This device detects movement of the pelvic floor & abdominal muscles and teaches clients the proper way of contracting the pelvic floor and lower abdominal muscles.
Pregnancy Education, Support & Exercise
Pelvic Strength Physiotherapy is a pelvic floor and pregnancy clinic that aims to support and educate women through a healthy active pregnancy.
Pregnancy conditions and services they provide include:
Pre/postnatal pelvic floor and abdominal muscle assessment
Upper and lower abdominal muscle assessment
Rectus diastasis treatment
Pelvic girdle pain management
Individualised pregnancy exercise programmes
Vaginal pessaries fitting
Vaginal prolapse management
Pregnancy education
Treatment of breast conditions (e.g. Mastitis)
Ante and postnatal exercise classes
Sexual dysfunction and painful intercourse issues
Management of 3rd and 4th-degree tears
Pregnancy massage
Individualised pregnancy yoga instruction
Counselling for chronic pelvic pain
General physiotherapy
Mastitis & Lactating Related Issues
The clinic has had significant success in treating mastitis with ultrasound, education, taping and lymphatic drainage. Collaboration with lactation consultants proved to be helpful and effective.
General Musculoskeletal Physiotherapy
Physiotherapists will assess and give you an individualised treatment programme on-site.
Programmes aim to decrease pain and help you return to your normal movement.
Remedial Massage Therapy & Dry Needling
Experienced myotherapists, remedial massage therapist and dry needler treat:
Pre and postnatal
Headaches/migraines
Chronic overuse disorders
Soft tissue injuries
Back pain
Joint conditions
Stress and anxiety disorders
Rehab pre and post-surgery
Private Yoga Instruction and Consultation
Gentle and safe blend of therapeutic yoga and mindfulness meditation sessions are personalised whether you're pregnant or postpartum, recovering from surgery, dealing with illness, or just want to maintain good health.
Other services offered Yoga at Pelvic Strength Physiotherapy:
DryKidz (Bedwetting, toilet training, daytime incontinence, bladder and bowel problems)
Exercise Physiology
Clinical Exercise
Sports & Spinal Strength Physiotherapy
Dietician
Lactation Consultant
Opening Hours
Monday - Friday: 8:00 am to 9:00 pm
Saturday: 8:00 am to 4:00 pm
Book online or call to know which treatment is suitable for your condition.
---
Service categories