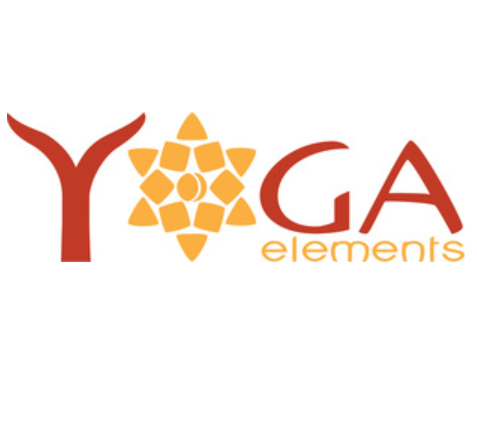 Clicking on the Send Me Details Now button opens an enquiry form where you can message Santosha Janssen-Gibson directly
Send Me Details Now
Yoga Classes in Cook. Yoga gives you a toolkit of practices that help bring balance and relaxation to your body and mind, harmony to your relationships and creativity and satisfaction to your daily life. Enrolling for Term 2 2022 - begins 4th May. Book Now
Yoga Elements
Servicing area
Cook, ACT & Australia wide via online
---
Focus areas
Emotions
Well-being
Stress management
Fitness
Relaxation
Posture
---
About Yoga Elements

Yoga Elements is run by Santosha (also Renee) who is an affiliated and accredited Yoga Teacher. She currently offers evening classes in Cook. She teaches in a venue that is comfortable, peaceful and central.

Term Details

http://www.yogaelements.com.au/classes.html


Venues

Cook
Holy Covenant Anglican Church
89 Dexter St, Cook

For workplace classes please contact Santosha.

Fees

Community yoga classes: $180 for 8 week term (concession $165) - 1.5hr classes

Enrolments
To enrol please:

1. contact Santosha via email on Santosh.jg11@gmail.com or phone 0431 214 091

2. Complete the on-line enrolment form here

3. Make payment via direct deposit into the following account:


Account name: Yoga Elements
Please include your name as reference with the transaction so I can identify your payment
Payment by cash or cheque on the first night of class must be pre arranged.


---

What can you expect from Santosha's yoga classes?


a holistic system of yoga providing access to a wide range of techniques and skills which you can adopt to improve all elements of your life
faithful and thorough application of ancient practices which are adapted to meet your contemporary needs
a solid, systematic step-by-step approach to yoga, based on safety and common sense
---

Benefits of Yoga

Yoga can bring:

improved posture, flexibility, strength and endurance
increased vitality, health and wellbeing
a refreshed and energized body and mind
relaxation, calm and reduced stress levels
clarity of mind and inspired vision for life
escape from the daily grind and a chance for internal focus
greater harmony in relationships and a feeling of connection to those around you through steadying the emotions
self knowledge, acceptance and understanding
awareness of the wholeness already within
Yoga is accessible and beneficial, regardless of your age, body type, fitness level, experience, health, and social background.


---

About Yoga Elements Classes

Yoga classes incorporate:

asana (physical postures)
pranayama (breathing practices)
deep relaxation or Yoga Nidra
You can learn tools and techniques to create and maintain calmness and balance in your life.

Classes follow a gradual progression, enabling you to assimilate the effects gradually and safely, one step at a time. Classes are currently being taught at the General Level, which caters to a wide range of abilities from beginners to experienced practitioners.

Classes are non competitive and your individual experience is valued. The approach is for you to learn what suits your body and mind. You are encouraged to develop your own practice.

You will be encouraged to adopt practices relevant to your needs and inclinations and will slowly learn to harmonise yourself.

Other services:

Government agency and Corporate Yoga/Relaxation classes available at your workplace on request

What do I need for a yoga class?

Wear comfortable and non-restrictive clothing
Bring your own yoga mat, blanket and cushion
Arrive 5 -10 minutes before class to settle in and begin to relax
Try not to eat a meal for at least 1 - 2 hours before class
---

About Santosha

I am an affiliated and accredited Yoga Teacher, but I am also a Counsellor, mother, have studied at university and also worked for 9 years in the public service. This has given me an understanding of the stressors and demands on students, staff and parents :-). Yoga has helped to reduce my stress levels, to facilitate a balanced body and mind and to bring greater harmony within my relationships. I now have a yogic 'toolkit' of techniques that I use to deal with life's daily challenges. I feel empowered to solve my own problems, and I feel uplifted and blessed by the benefits that yoga consistently brings. As a teacher I am passionate about helping you to express your own inner qualities optimally and creatively. Yoga can help you to find more contentment with who you are and where you are right now. The practices help you to slowly harmonise yourself, being designed to evolve the whole person.

I can provide instruction that caters to many different client groups with varying levels of experience and ability. I offer community and workplace classes.
Yoga and Meditation Class
1hr 30min
Meditation
Satyananda Yoga
Meditation Online
Yoga Online
Suitable for anyone who wants to explore meditation more fully. This class aims to deepen your understanding and experience of inner balance, contentment and insight. The techniques used will change from term to term and reflect student needs. Students ma
General Yoga Class
1hr 30min
Meditation
Satyananda Yoga
Meditation Online
Yoga Online
This class is accessible to both my experienced and beginner students. Each term we will continue to work with a rich yoga theme that will unfold over the weeks. The practices will be extended or modified, depending on the student, to bring greater flexib
Qualifications
Diploma In Satyananda Yoga Training (1400 Hours)
Professional Membership
PACFA - Psychotherapy & Counselling Federation of Australia
---