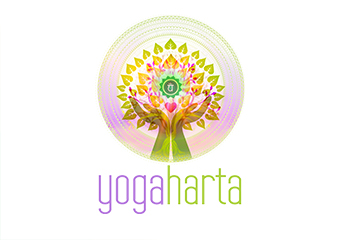 Want to find out my availability, pricing or opening hours? Click on Send Me Details Now to get started.
Send Me Details Now
Clicking on the Send Me Details Now button opens an enquiry form where you can message Ruth Felmingham directly
INTRODUCTORY OFFER 14 DAYS UNLIMITED YOGA CLASSES $25 Unlimited classes for 14 daysValid for new clients onlyMust be purchased on first visit JOIN NOW
Yogaharta Yoga & Wellness Centre
Servicing area
Seaford, Frankston, Carrum, Langwarrin, Patterson Lakes.
---
Focus areas
Posture
Gong
Anxiety
Complementary
Stress management
Moving meditation
---
---
INFRARED SAUNA

Bookings available from 10am-7pm weekdays and 10am-5:30pm weekends. Book below or through the MINDBODY app.
Some benefits of using an infrared sauna:
- Detoxification
- Pain Relief
- Improved Circulation
- Weight Loss
- Skin Purification
- Relaxation
How is an infrared sauna different to other saunas?
Unlike other heating methods that warm the air in the room (using hot rocks or steam), infrared actually heats you from the inside – just like the sun, but without the damaging UV rays.
Using full spectrum (near, mid and far) rays, our infrared sauna heats you from the inside, allowing joints and muscular tissue to absorb the heat, resulting in a deeper, more beneficial detox.
YOGA CLASSES
We offer a range of classes for everybody – from the absolute beginner to experienced yogi.
Check out our different class styles below.
BEGINNERS FLOW
A class perfect for beginners and experienced yogis to learn the foundations of common poses found in most Flow classes (Slow Flow, Vinyasa etc), Sun Salutations, correct alignment, variations, breathing techniques and relaxation. This is the best place to start for those who have never practiced yoga before, or it has been a long time, or those wanting to refine their practice.
SLOW FLOW
This class is great for beginners as well as more experienced students looking for a gentler and slower paced class than Vinyasa Flow. Poses are usually held for longer, and transitions are slower. With a focus on alignment and breath, this class will build strength and increase flexibility, whilst encouraging mindfulness in movement.
HATHA
Build strength and flexibility with a slower stretching, and relaxation based class of Hatha Yoga. This class is gentler than the Vinyasa and Flow style classes, and suitable for all levels.
YIN
Yin yoga is a complementary practice to the more dynamic yang style classes (Vinyasa, Flow). Poses are mostly floor-based and are held for several minutes, targeting the connective tissues (ligaments, tendons, fascia), allowing for a deep and nourishing practice. Often with the use of props (bolsters, blocks, blankets), this class will help improve flexibility and leave you feeling deeply relaxed. Suitable for all levels.
YIN & FLOW
A balanced class of yang and yin. Beginning with a Slow Flow practice to gently build heat and strength, then moving into a cooling Yin practice with longer holds to go deeper. This class will leave you feeling balanced and deeply relaxed. Suitable for all levels.
VINYASA FLOW
Vinyasa Flow is a dynamic class that synchronises movement and breath in a continuous flow of poses. You will build strength, flexibility and mindful movement.
Vinyasa classes are suitable for all levels, with variations and modifications offered throughout the class.
PHILOSOPHY
In this class we will be reading over different texts from all cultures, faiths and ways of life. Through self-enquiry and group discussion, seeing how these texts relate to each other and to all of us today, with the intention of finding new ways to bring us back to spirit and self.
RESTORATIVE & YIN
This gentle practice will help to rejuvenate and release deeply held tensions in the body, incorporating stillness, with postures held for several minutes with the generous support of props. Poses are mostly floor-based and are held for longer, targeting the connective tissues (ligaments, tendons, fascia), allowing for a deep and nourishing practice. Suitable for all levels.
MEDITATION
Meditation is a tool used to turn the focus of the mind inwards; to take the seat of the observer.
Through a guided practice, you will find yourself letting go of any stress and tension of the day. Classes will help you get back in touch with yourself and your own energy, giving you the ability to think clearly, and to stay calm and balanced in your day-to-day life.
PRANAYAMA
Prana = vital energy

Yama = control
Pranayama = expansion of vital energy through the control of the breath.


In this class, you will practice of different types of controlled breathing techniques that are performed in a seated position. The techniques work firstly on helping to purify your respiratory system, and then to aid with healing of the body and mind.
PRANA & CHI BODY MOVEMENT
A class dedicated to connecting and deepening our awareness to the vital life force that breathes life and energy into our body using soft, non-invasive movements with a connected breath drawing from yoga, Taoist and Qi Gong movements, and practices to inspire union with the self, body/mind/spirit. Helping to relieve tension, stress and anxiety – a great practice for beginners, those coming back form an injury and those looking for a soft moving meditation.
RESTORATIVE FLOW FOR SPINE CARE
A class designed to bring gentle movement to the spine to increase mobility, strength and to relax down the muscles around the spine to reduce pain and tension held in the back. This class can benefit everyone and is especially suited to anyone suffering from pain through the back, suffering from tension headaches and recovering from back or spine injuries.
STRETCH – BREATHE – STILLNESS
Starting with some gentle stretching to prepare the body, this class is perfect for both beginners and more advanced practitioners who would like to be introduced to or go back to basics of a pranayama and meditation practice.
---
For all enquiries contact us today!
---