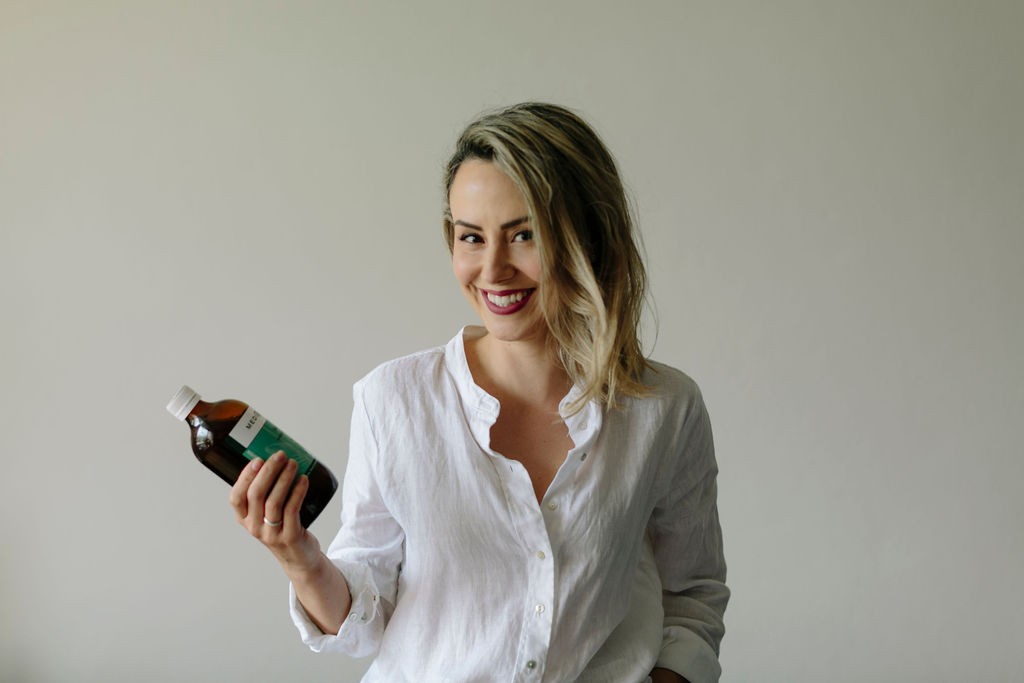 Want to find out my availability, pricing or opening hours? Click on Send Me Details Now to get started.
Send Me Details Now
Clicking on the Send Me Details Now button opens an enquiry form where you can message Krystle Alves directly
Learn How To Breathe Easy Free From Stress & Anxiety
Stress & Anxiety
Focus areas
Stress management
Nervous system
Hypnotherapist
Physical health
Face to face
Love
---
Click Here To Book your complimentary consultation today!
Stress and anxiety is much more than the tightness in your chest and the inability to breathe deeply.
Stress impacts every part of your physiology, and if it's prolonged it will have devastating effects on your body & mind. One study even found people who experienced prolonged anxiety for 6 years were highly likely to develop depression. Managing your stress and anxiety needs to be a priority in order to achieve health.
It's Often Stress and Anxiety That Leads To
Insomnia

Premature Ageing

Poor Immune Function

Poor Concentration

Thyroid Issues

Infertility

High Blood Pressure

Addictions in an Attempt to Pacify the Stress

Digestive Issues

Constantly feeling tired
Anxiety Kills Creativity & Innovation
The very skills and resources you need in this current climate are being inhibited by your anxiety.
Now more than ever you need a calm mind, so that you can focus on what matters. So that you can wake up in the morning feeling confident that you can deal with anything that the day throws at you. You can't control the external environment but you can start to change your internal experience. Your longevity & health depends on it.
The Process
Book a 20-minute complimentary consultation to identify your concerns and needs.

Set clear goals & strategies for your health and wellbeing using an individualised approach.

Execute the strategy and start seeing results!
What is Naturopathy?
This is an umbrella term that cover several modalities like: Western Herbal Medicine, Nutritional therapy, Homeopathy and Yoga Therapy. There is now much scientific evidence to support the use of complementary medicine to bring about more balance in the body and mind.
What is Clinical Hypnotherapy?
Clinical hypnotherapy works on a sub-conscious level to help support a deep state of relaxation where a therapist can then apply suggestions and metaphors to help shift unhelpful thoughts. As a tool Hypnotherapy is extremely useful for shifting old patterns of thought that might be getting in the way of you experiencing better health physically and mentally.
What kinds of conditions do you usually treat?
be causing the problem, so we look to the symptoms and start pathology testing to get to the bottom of what might be contributing to their health issues. You may already have a diagnosis and need some support with any of the following:
IBS
IBD,
Diverticulitis,
Crohns disease
SIBO,
Parasitic infections
Helicobacter pylori
Gallstones
Pepetic Ulcer Disease
Gastro Oesophageal Reflux
Liver Insufficiency
Hepatitis
Dysbiosis, and or any of the other digestive issues.
In the case that you've already been diagnosed and have a clear idea of what's happening for you you may wish to understand how you can support your digestive system using holistic medicine.
Do you prescribe FODMAPS or elimination diets?
When it's indicated yes, but you're unique, the best treatment for Barry is not necessarily the best treatment course for you.
If you want to follow FODMAPS it's easy enough for you to do that online without the support of an experienced practitioner. If you've had a chronic condition for some time I'm guessing you've tried many diets, potions, lotions etc. I'm here to help discover what's going to suit your body, your genetics, your lifestyle, age and stage and disease. It's a process, if you'd like a magic bullet this is not for you.
Who would benefit from this form of therapy?
Most of my clients are stuck, they may have tried other solutions and it's not worked for them so far. They want to see a shift in their health and wellbeing and are motivated to make the changes necessary to feel better. This is not a magic bullet, you will need to actively participate in making some changes to your health, and lifestyle. This is not for you if you just want to take a supplement and be fixed.
Do I have to do the 20-min free consultation before booking full sessions?
Absolutely YES... I offer this so that we can both decide if this is a journey we'll be able to complete together. To see that we can work as a team and to answer any of your questions. In order to get true and long standing results in your health you must be an active participant, you drive, I help navigate and we have a clear end goal in mind.
How do I book my sessions?
All sessions are booked online, you're then sent a confirmation email with all of the details relevant for the session.
Where are the sessions conducted?
At this present moment in time all sessions are conducted online via secure Telehealth video conferencing. You will be emailed the link there is no need to download any software simply click on the link on any device and we're away! There may be the opportunity to have face to face session in the near future but for now online is the best option for safety and convenience.
Do you conduct pathology testing?
Depending on the condition and concerns I do often refer for functional pathology testing, so that we can get definitive and clear parameters for what's currently affecting your health. Some of these tests may be conducted via your GP. It may also be something that is an additional cost and done through private labs and is not covered by Medicare.
How much would a pathology testing cost?
It varies from test to test, if you're content to work in conjunction with your G.P. some tests may be covered by medicare and I often refer clients back to their family doctor for additional support on this front.
Tests range from $60-$450.
How much are the consults?
Initial consult - $250 (90mins approx)
Single Follow up - $200 (60mins)
Package 4 sessions - $690
Package 6 sessions - $990
** Please note both packages must be used within 6 months
Can I claim on my private health cover?
You need to check with your private health cover on this one.
What if I decide not to go ahead with the sessions after my complimentary consult?
There are no obligations or responsibilities on your part. You will not be charged.
Click Here To Schedule Your Complimentary Consult Today!
---