Learn how your food, exercise, sleep & stress affects your health based on your glucose biomarkers.
Now available for non-diabetics.
Join the Vively waitlist now to get a 30% discount.
Join the waitlist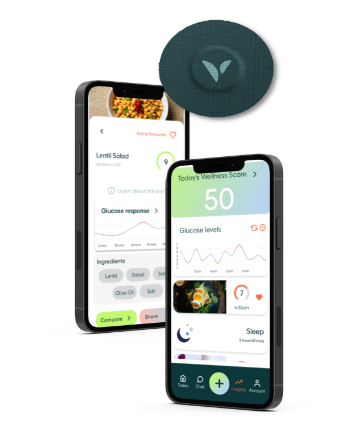 Clicking on the Send Me Details Now button opens an enquiry form where you can message Hatha Yoga Shala directly
Send Me Details Now
Though much abused in recent times, Yoga in its original sense means "to yoke" or "to harness".
Hatha Yoga Shala - Hatha Yoga
Focus areas
Abuse
Flexibility
Pranayama
Movement
Tension
Vitality
---
---
TEACHERS
Gary Mills

Melissa Martini
For details about the upcoming Yoga Workshops, just click here.
THE HATHA YOGA STYLE
---
How Does It Work?
The Hatha Yoga Shala works within the style of Shadow Yoga. This is a dynamic style, founded by Shandor Remete, in which fixed forms are initially practiced to break down stiffness in the body and correct faulty breathing patterns.

What Does Yoga Mean?
Though much abused in recent times, Yoga in its original sense means "to yoke" or "to harness". Therefore, it is the discipline by which we utilise the native potential of the mind and body, bringing the two into balance. This principle forms the guiding influence behind the style of teaching at the Hatha Yoga Shala.

What is Hatha Yoga?
These days, there is much talk about various styles of yoga, and also much confusion about them. Most of these styles are varieties of Hatha Yoga—a system of physical and mental conditioning whose goal is the cultivation of the human individual. The practice of one style or another, therefore, should not be mistaken for the whole of the yogic tradition but only part of it. There is a word in the Sanskrit literature on this subject—guru parampara—which refers to the unbroken lineage of teachers going all the way back to the original source of this tradition.

Why Try Hatha Yoga?
It is from this perspective of a traditional lineage that students at the Hatha Yoga Shala are guided through their study of yoga. Particular emphasis is given to alignment, positioning and the correct use of breath. Each form or stance is linked to the next by dynamic movement, enhancing flexibility and strength while toning the body and calming the mind. The practice of yoga in this way restores vitality and strength. It detoxifies the blood and internal organs, improves the immune system, eliminates stress, and enhances mental alertness and clarity.

Hatha Yoga is for anyone interested in maintaining a healthy, well-balanced lifestyle.



CLASSES
---

Beginners Courses run for around eight weeks and are designed to acquaint the complete beginner with the basic stances of Hatha Yoga. Early bookings are advisable as these courses fill up quickly. Please call for dates.

The Beginners Class on Saturday mornings is available for casual attendance and also for those already enrolled in a Beginners Course who wish to do two classes per week, or for those who wish to make up missed classes.

Level 1 Class are for those students who have completed the Beginners Course and want to further their understanding of the basic principles of Hatha Yoga.

The Level 1 Courses are the same, only not available for casual attendance.

Level 2 Classes are intended for those who have already studied in the Level I class. At this level students are introduced to the basic inversions, balances and internal work.

Level 3 Classes are for the experienced students who wish to cultivate their own personal practice. Here students are guided through the more difficult back bends, twists and inversions and gain some understanding of the basic principles of Pranayama. No casual attendance for these classes.

Private Tuition is also available, by appointment.



BEGINNERS COURSE
---
Next Beginners Courses:
Tuesday 16th April 7:30pm (6 weeks / $80)

Monday 6th May 6pm (6 weeks / $80)

Tuesday 28th May 7:30pm (6 weeks / $80)

Monday 17th June 6pm (6 weeks / $80)
Click here to view our latest timetable.
Why Try Hatha Yoga?
---
You do not have to be flexible to do yoga. Nor do you have to be especially supple, strong, fit or young. The practice of yoga can be undertaken at any stage in life, with any body shape or constitution, and as long as one maintains an open, receptive mind, yoga will certainly encourage suppleness, stability and general well-being.

Through the dynamic practice of the stances, stiffness in the joints and muscles is relieved; attention to alignment corrects various postural difficulties; and the emphasis on breath draws the mind inwards and cultivates a calm, quiet steadiness free of tension and stress.


What Happens Next?

Some people finish the Beginners Course and wish to move straight into the Level I class. Please do not think that this is the natural progression. It is much better to repeat the course and gain more confidence and a better understanding of the basic principles before attempting anything stronger. Rather than increased difficulty, one should look for regularity.

Make yoga a regular part of your day or week. Once a week is fine for the raw beginner, but those who have already finished a course should think about attending two classes a week. This is a good start, and allows one to establish and maintain a healthy, balanced lifestyle.



PRICES
---

Casual Class - $20
20 Class Card - $240 (valid 10 weeks)
10 Class Card - $160 (valid 10 weeks)
$80 (for 6 weeks)
$50 (for 4weeks)



For more information about the best services for your needs or to organise an appointment - just give us a call!



---