Learn how your food, exercise, sleep & stress affects your health based on your glucose biomarkers.
Now available for non-diabetics.
Join the Vively waitlist now to get a 30% discount.
Join the waitlist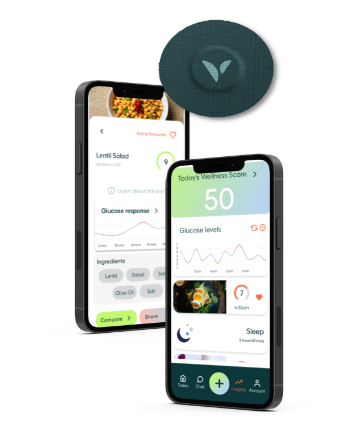 Clicking on the Send Me Details Now button opens an enquiry form where you can message Yogaville directly
Send Me Details Now
Looking for a professional Beginners, Casual, Women's or Open Iyengar Yoga Class in the greater Preston area? Then look no further than us here at Yogaville.
Yogaville - Yoga Classes
Servicing area
Preston West, Victoria
---
Focus areas
Fitness
Gratitude
Pregnancy support
Grief
Well-being
Stress management
---
---



What Is Iyengar Yoga?



Strength, stability, suppleness, stamina, skill, subtlety, support and stillness are just a few of the qualities brought forth by Iyengar Yoga.

Iyengar Yoga is the yogic system named after Mr BKS Iyengar, who still practices daily and who just celebrated his 93rd birthday in December! The sequencing, timing, technique/ attention to detail and repetition, as well as the use of props are often defined as the characteristics which distinguish the Iyengar system from other forms of yoga.


---



What To Expect During an Iyengar Yoga Session?



Iyengar Yoga is a practical system of yoga in which everyone regardless of fitness or flexibility can safely participate. Great attention is paid alignment of the skeletal and muscular body, allowing the practitioner to steadily gain strength, flexibility and balance using the support of props as required.

Practising Iyengar Yoga may help you overcome or prevent many stresses, strains, aches and pains. It also promotes a firm foundation for health and well-being, while incorporating a variety of Asanas including:

Standing
Sitting
Twisting
Forward Bending
Back Bending
Supine
Inversions
---



Why Come & See Us Here At Yogaville?



We offer regular weekly classes for small groups in our lovely modern studio. Yoga both relaxes the body and mind and brings vitality, flexibility, strength, concentration, self-confidence and mental clarity.

We provide personalised attention in a welcoming, supportive environment. At Yogaville, we firmly believe that no matter where you are in life, yoga offers something for everyone. The practical and methodical approach offered by Iyengar Yoga, means that is is suitable for all - no matter what your starting point!!

Call us on 03 9484 8649 to discuss the best Yoga Class for your needs.


---



Which Yoga Class Is Right For You?



Yoga Basics (beginners): is suitable for absolute beginners, those new to the Iyengar Yoga style and those with only a little yoga experience.

Level 1: is for those who have completed at least one Iyengar yoga basics course. Not for absolute beginners.

Introduction to Level 2: bridges the gap between Level 1 and Level 2. Full inversions such as headstand are taught. At least 12 months continuous Iyengar Yoga practice is required.

Level 2: is for experienced students only and includes teaching of yoga asana to challenge and deepen your practice (such as full inversions and backbends). Pranayama is also taught.

Introduction to Level 2: is suitable for experienced students only. Not for beginners or those with limited experience in the Iyengar style.

Casual class: requires no booking – just turn up

Open Practice: is an opportunity for students of the studio to come in and use the yoga space & props and develop their personal practice. No formal teaching is provided although practice sheets are available to follow.

Women's Class: (Saturdays 10.30am – 12pm from August 3). This class is specifically designed to support hormonal rhythms in women not matter what the stage of life – pregnancy, menarche, menstruation, menopause, exhaustion, full health…and everything in between.

Want to know more about any of our Yoga Classes? Just give us a call, send an email or view out latest Timetable.


---
Contact us today for more information about the benefits that a professional Iyengar Yoga Class can have on your health and wellbeing. Call us or click on the 'Make an Enquiry' button today to organise your next appointment.
---
---