Member since 2009
Yoga With Dana
Yoga With Dana - Dana Gifford
Menai Services Centre
18/800-812 Old Illawarra rd
Menai NSW 2234
Servicing area: Illawong, Gymea Bay, Menai, Sutherland, Caringbah, Sylvania, Miranda, Yowie Bay, Grays Point
Looking for a Professional, Private, Personal Yoga class or Kids Yoga Therapy or a Pregnancy yoga class in the Gymea Bay area or a general yoga class in Menai area? Then look no further than Yoga With Dana.



Call today for more information or to enrol in a class.
Yoga With Dana - Yoga Classes
---

YOGA CLASSES

To view our most recent Timetable or to choose a class that best suits you, just click here.

Click here for Menai Timetable.

LOCATIONS


Core Gymball Studio
Menai Services Centre
Unit 18, 800-812 Old Illawarra Rd
Tuesdays 5pm
Wednesday 9.45am


---

PERSONAL PROGRAMS





PRIVATE SESSIONS



Private sessions are all about you. You will be guided through your very own lesson, given advice on the postures, breathing, relaxation and meditation. The class is tailored to your individual needs and abilities.

Cost:

$100 per person per private session

50% of class fee due at time of booking.which is a non refundable fee. Final balance due on day of lesson.

Gift vouchers available.



KIDS YOGA



Small group classes : kids yoga workshops in Gymea Bay suitable for 5 - 12 year olds. A positive, happy, non competitive environment kids yoga improves confidence, self esteem, concentration and balance. They develop strong, flexible, healthy bodies and increase body awareness. Yoga for kids provides creativity and is a fun way to calm down active little minds and self reflection, while encouraging social interaction.

Kids Yoga Therapy, Gymea Bay. Private lessons available. 4 years through to 18 years. Yoga corrective exercises to help weight loss, coughs, asthma, stress and anxiety, lower back issue, ADD, depression, focus, attention and concentration.
Cost: Private lesson 45minute session $60.00.




Prenatal Yoga / Pregnancy Yoga


Is the best start for mother and her baby. A pregnancy specific yoga practice surrounding yourself with other pregnant women. Small group classes in Gymea Bay. Classes include breathing exercises( pranayama), stretching exercises ( asanas) that are safe and pregnant specific, relaxation, meditation and options for active birth or natural vaginal birth. Dana has a post graduate yoga qualification in pre and post natal yoga, labour, active birth, birthing, baby massage, benefits of touch and visualisation and mums and bubs yoga.



Mums & Bubs Yoga



A post natal yoga class with your baby. Go with the flow and enjoy this special time with your little one. Safe, post natal stretching exercises, breathing exercises and relaxation. Surrounded by other new mums and their baby's. Small group classes in Gymea Bay. Run as a short course. Baby's are unpredictable so if baby needs a nappy change,
settling or a feed please feel free to do this during the class. Listen to baby, go with the flow and enjoy.




For more information about the best services for your needs or to organise an appointment - just give us a call!



---
See Also...
Yoga With Dana - Pregnancy Yoga
Dana specialises in providing a range of professional Prenatal Yoga Classes, for women in the greater Menai, Sutherland shire, St George area and Gymea Bay areas. For more information or to enrol in a class, just give us a call!
This practitioner provides online consults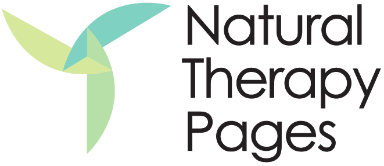 Yoga With Dana