Learn how your food, exercise, sleep & stress affects your health based on your glucose biomarkers.
Now available for non-diabetics.
Join the Vively waitlist now to get a 30% discount.
Join the waitlist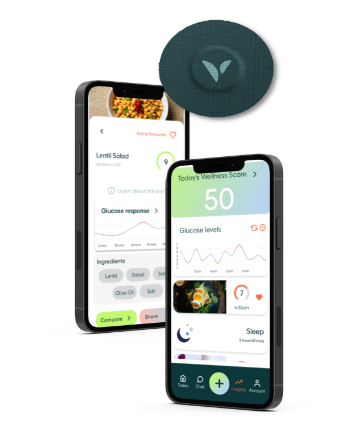 Clicking on the Send Me Details Now button opens an enquiry form where you can message Yoga Zenith directly
Send Me Details Now
Yoga is a practise which combines body, mind, breath and spirit. The physical practice of yoga can help us to gain strength, flexibility and stamina, but yoga is much more than that: the practise of yoga can teach us to move with intention, to reach a point of calm, balanced stillness, allowing us to be completely within the moment.
Yoga Zenith - Class information
Focus areas
Gong
Pregnancy support
Muscle tone
Postnatal support
Prenatal yoga
Well-being
---
---
Why Yoga?
Yoga translates to 'union'. It is the uniting of body, mind and spirit, and as a result we are able to establish more meaningful connections with the world around us and the people who surround us. Yoga has been helping and assisting people around the world for more than 5000 years, and is able to be practiced by anyone, regardless of gender, physical ability or age.
Here are only a couple of the numerous advantages of yoga:



Improved posture, balance, and coordination




Help with weight loss




Improved digestion




Improved cardiovascular function




Improved breathing




Reduced stress and happier mood




Improved endocrine (hormone) function




Calming of the nervous system and mind




Increased energy and sense of wellbeing




Increased immunity




Pain reduction and prevention (e.g. back pain and headaches)




Easier pregnancy and childbirth




Increased flexibility and strength, and improved muscle tone, helping to carve a leaner, more confident body



---
What styles of Yoga can I choose from and what style is for me?



Private Yoga – Sessions that are specific and tailored to the needs of the individual or group.




Combined Private Yoga and Nutrition – Which includes a private Yoga session and pieces of Nutritional counselling.




Basics – Classes that focus on the foundations of Yoga poses.




Vinyasa – Style of Yoga that focuses on flexibility and strength.




Hatha – Gentle and basic classes that are conducted in a slower pace. Restores alignment of mind and body.




Relax & Unwind – Calming and slow classes encouraging deep relaxation and the release of tension in the connective tissues.




Prenatal Yoga - These classes cater for the changes that occur during this special time. Classes are designed to prepare women for the birthing process, and are also a great way to connect with other pregnant women.




Postnatal/Mums & Bubs Yoga – Helping mother get their bodies back in shape, with suitable and safe moves.




Aqua Yoga – Utilises a fun way of performing Yoga moves in an Aquatic environment.




Corporate Yoga



---
For more information about Yoga classes click here.
Or to book or view our session times click here.
---