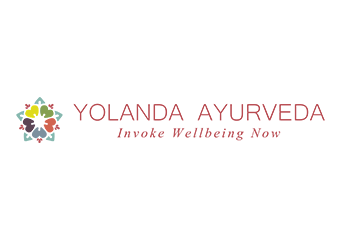 Yolanda Ayurveda
Welcome to Yolanda Ayurveda
Yolanda Ayurveda
Focus areas
Coaching
Stress management
Love
Nurturing
Joy
Habits
---
---
ABOUT
What is Ayurveda?
Ayurveda is the art of living and the science of healing. Ayurveda means 'learning from life'. The essential nature of every living being is that it evolves as the result of this natural learning process.
By aligning our daily habits with the cycles of the environment we live in, we experience deeper restorative sleep, sustaining energy, a healthy weight, a deep sense of satisfaction, self love & peace with our experience in this lifetime.
Is Ayurveda right for me?
The wisdom of Ayurveda can be used to treat a range of everyday illnesses, stresses or worries.
If you answer yes to any of these points, then I can help you get back on track to living a joyful and fulfilling life.
You are ready to reverse your declining energy levels.


You are ready to get to the bottom of your skin issues.


You are ready to take as much care of yourself as you do of your family.


You are sick and tired of being sick and tired.


You are spending money on your health but it isn't improving


You're spending time and money on distractions instead of investing in your greatest asset – your health


You want to create a life that you don't need to escape from.


You want to overcome the past, when you abused your body instead of nurturing it.


You want to rebuild your present and stop neglecting your needs.


You want to embrace your future and honour your potential.


You want to embody more of the wisdom you have learnt about.


You want to join others committed to Thriving.


I decided to change my life left my corporate ladder success story moved to paradise spent a lot of time in nature learnt to paint practised a lot of yoga, paid close attention to many inspiring teachers, studied a lot about Ayurveda, read a lot about Ayurveda practiced a lot of Ayurveda then surrendered and invited my freshly discovered deepest truest connection with my Own True Nature to guide me through my life.
I learnt a way to share this knowledge that meant people could enjoy the experience of healing, share the journey with others and allow themselves to believe in their greater potential.
---
SERVICES
I support women looking to grow their self care toolkit to create the healthy and abundant future they deserve and desire.
I am passionate about helping women create more ease in their daily lives by harnessing:
the wisdom of Ayurveda


modern Habit Change science


the power of women collaborating with encouragement, humour and beauty


The practices you will learn aren't designed to add more to your plate. They are to get in touch with the reality of your real needs.
Yolanda Ayurveda focuses on your real needs for:
rest


nourishment


movement


breath


peace


hands-on healing


Yolanda Ayurveda Regular Programs
CLEANSING


COACHING


TALKS & WORKSHOPS


---
Book a call with Yolanda
---