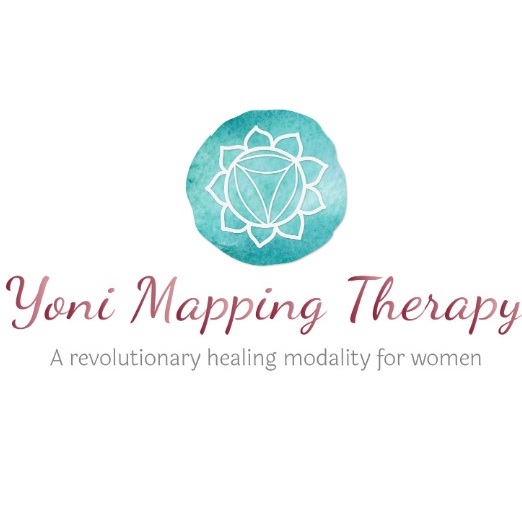 Member since 2017
Yoni Mapping Therapy and Sex Education and Coaching
Servicing area: Albany, Western Australia and online
Restoration
Wellness
Circulation
...
Want to find out my availability, pricing or opening hours? Click on Send Me Details Now to get started.
Clicking on the Send Me Details Now button opens an enquiry form where you can message Freya Graf directly.
Is it time to nurture your pelvic wellbeing & connect with your body on a deeper level?
Would you like to discover the amazing hidden world of your pelvis and Yoni?
Are you ready to get to know and love your body on a whole new level?
Do you want to feel sexually empowered and satisfied?
Yoni Mapping Therapy - Holistic Healing for Women
Yoni Mapping Therapy
Yoni Mapping Therapy is a revolutionary, holistic healing modality for women, by women. It is a gentle and respectful 'guided tour' of your most mysterious region - the incredible female pelvis.
Yoni Mapping Therapy is registered with the International Institute of Complimentary Therapists (IICT) and certified Yoni Mapping Therapists have successfully completed a rigorous and intensive training course and abide by an ethical Code of Conduct.
Yoni is the Sanskrit word for the vagina, the entire female genitalia, reproductive system and pelvic space. It also translates to 'source of all life' and 'birthplace of creation'. However, in our culture, it's so easy to feel disconnected from the sacredness and power of our incredible female bodies. We're often affected by porn culture, body image challenges, overly medicalised birth, past sexual experiences that weren't exactly respectful, the lack of adequate sex education and basically the pervasive idea that our bodies are shameful and somehow 'wrong'.
The vagina is indeed a sacred space, it is literally the place from which human life is birthed! Yet many of us don't exactly love and honour our vaginas. When we aren't judging our Yoni for how it measures up to the airbrushed and photoshopped standards we see in porn, we are often either pushing for a quick pleasure peak or allowing ourselves to be penetrated without feeling totally ready.
Yoni Mapping Therapy gives you an opportunity to discover the potential of your Yoni, and to come to a place of wholeness, love, respect and honouring for yourself – getting to know yourself on a deeper level.
It is an integrated modality that embraces all aspects of the self; physical, emotional, mental, spiritual and sexual.
Even though we sometimes work quite specifically, there's nothing we are trying to change or fix, no place to get to, and no pushing or forcing. Yoni Mapping sessions are about being present with whatever is arising, without judging it or labelling it as 'good' or 'bad'.
All of you is welcome and accepted – whatever that looks like!
What happens in YMT session?
A Yoni Mapping Therapy session with me is 3 hours long and involves a combination of:
Coaching / Talk Therapy and initial consultation – we sit down and have an informal chat about what's going on for you. There's space to share ANYTHING that feels important – remember that all of you is welcome and this is a space of non-judgement!
Education related to pelvic wellness, pleasure, anatomy etc. - anything relevant to you and that will assist you on your journey.
Home-Play – Learning specific approaches and practices to take home to deepen your connection with your Yoni.
Nurturing whole body massage – relaxing bodywork to arrive fully in the body and open yourself to receive.
Therapeutic abdominal & pelvic massage – releasing tension and congestion in the belly and pelvis, bringing more blood flow, relaxation and sensitivity.
Gentle external and internal vaginal massage and mapping. Undertaken with your consent and with an open flow of communication throughout. We work softly to release tension and restore blood flow, sensitivity and awareness. You are oriented to your internal pelvic landscape, following physical sensation and emotions that arise as different areas are touched and massaged.
We navigate through your Yoni, exploring areas of numbness, restriction, disconnection and muscle tension. Together, we literally create a map of your innermost world – discovering what feels tight, what feels relaxed, what feels good, where certain emotions are stored, how your internal pelvic sensitivity is, how the muscles of your pelvic floor are engaging, and more.
Afterwards, most women feel more aliveness and sensation in the pelvis, a deeper connection with their body and newfound sense of respect for their vagina. Every session is completely different because every woman is unique
What are the benefits of Yoni Mapping Therapy?
I get rather excited and passionate about the many benefits of this modality and the reasons why a woman might come for a session.
There are some common themes that women choose to explore in sessions that Yoni Mapping Therapy may address. Almost any woman can benefit from a session. So here's the run down:
Maybe there's something physical you'd like to work with?
Relieving chronic pelvic tension or pain
Numbness or lack of awareness internally
Restoring muscle engagement and balance
Healing from an operation in the pelvic / abdominal area (scar tissue remediation)
Clearing congestion in the pelvic region
Supporting pelvic organ health & alignment (reducing likelihood of disease)
What if it's more of an emotional thing?
Healing sexual trauma from past experiences of abuse / violation
Addressing shame or guilt in relation to sex / your vagina
Desiring to feel more connected to the Yoni / pelvis
Healing emotionally from an operation / abortion / miscarriage
Desiring to be touched with respect and honouring
Releasing old emotions related to the pelvis / past experiences
Or you'd like to go deeper with self-care and self-nurturing?
Exploring another level of self-care and self-nurturing
Learning specific practices for pelvic wellness
Creating a more loving connection with your Yoni
Feel clearer in your boundaries and communication
Or you just want to learn some stuff in an experiential way?
Getting to know your way around this part of your body
Just curious to learn more and discover more about the vagina
Maybe it's about S-E-X?
Letting go of painful or uncomfortable sex
Exploring libido challenges
You don't experience orgasm during intimacy with a partner
You're addicted to using a vibrator to reach orgasm
You haven't explored what's possible in terms of pleasure beyond the clitoris
You want to learn more about your pleasure potential
Feel more sexually confident and empowered through understanding
Maybe you're transitioning into a certain life phase?
Support in the transition to menopause
Support your fertility

Ending a long term relationship and rediscovering your body
Have you recently had a baby?
Reconnecting to the vagina and pelvis when things feel different after birth
Scar tissue remediation for episiotomy / C-section / natural tearing
Feeling held and acknowledged in your birth experience
Making friends with your vagina again if the birth didn't go as planned
Supporting emotional and physical healing after a difficult birth
Or maybe you're pregnant?
Preparing your body for birth physically – relaxing, creating space
Working specifically with internal areas that will help with the birth
Letting go of old emotional tension / stories before birth
Why is this type of therapy necessary?
Does it really need to be internal?
There are many benefits of internal therapeutic pelvic massage – which is now becoming more popular in many different fields. Osteopaths, physiotherapists and pelvic floor specialists do internal massage for pelvic health and alignment.
Just as with general massage, the benefits of offering internal work are plentiful:
access to ligaments and tendons that can only be touched from the inside
release of chronic tension that traditional external massage cannot get to
restoration of alignment and balance thus supporting a woman's pelvic wellness
healing and relaxing of pelvic floor muscles allowing effective engagement
shifting patterns of 'compensation' where specific parts are overworking due to ineffective engagement or held tension in other areas.
In our culture, many women are disconnected from their whole pelvic region – mostly due to trauma of some kind, and/or shame.
Trauma, expressed in the body as tension and experienced by a woman as pain or numbness, can arise from something as simple as having sex without being sufficiently aroused, to something as complex as a difficult birth or sexual abuse/violation.
Underneath the glossy, modern sexual landscape we live in, many of us struggle to understand ourselves as sexual beings. It is rare to meet a woman who truly KNOWS her vagina well.
Massaging and mapping internally allows a woman to meet her yoni. To discover her own creative power source, this part that has often only been experienced as problematic or bothersome (periods), or 'for' the purpose of another's pleasure, or for procreation.
We do not receive adequate education about our own basic anatomy and sexuality. In fact, we are often given the wrong information – which leaves us confused and unclear.
That's why having an experienced practitioner gently guide you through an area that may be wildly unfamiliar can be a total revelation. It is my absolute pleasure and honour to be such a practitioner and to have be trusted by women to hold space for them through this process.
So, if any of what I've shared here resonates with you, I encourage you to take the leap! It is normal to be nervous, apprehensive or simply avoidant when it comes to this sort of work, but if you feel attracted to this modality or area for whatever reason, it usually means that there is much gold to be gained from delving in and exploring it.
Book now to fully embrace and love yourself and your body.
---
Service categories
This practitioner provides online consults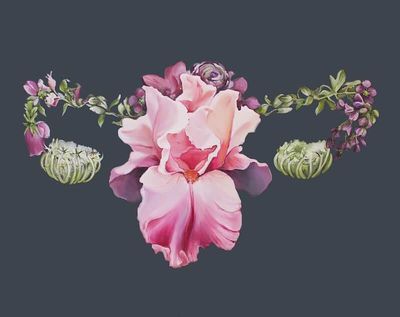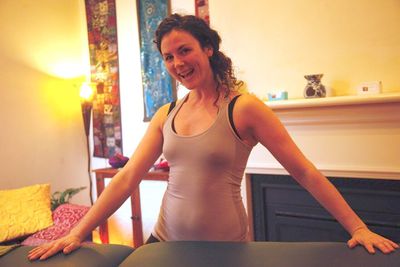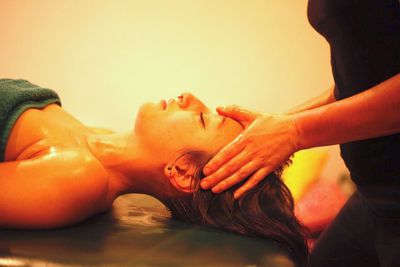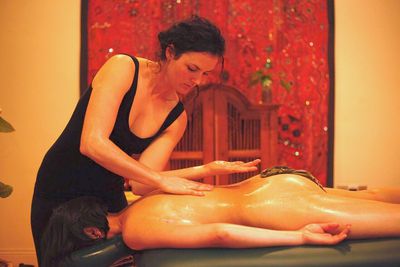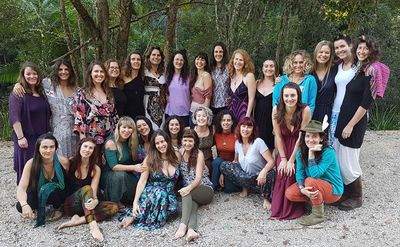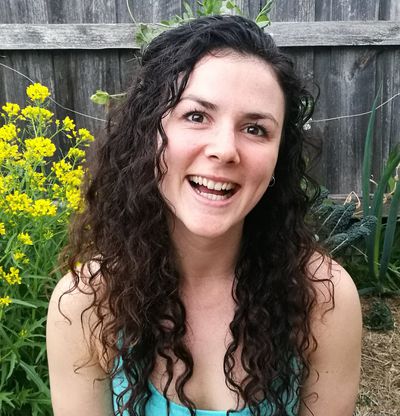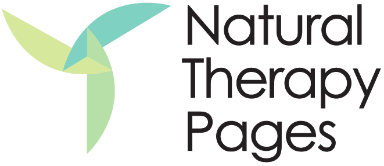 Yoni Mapping Therapy and Sex Education and Coaching