Bubble. Healing On All Dimensions of Health & Existence.
Hayley
The Studio
Karrinyup way
Karrinyup WA 6018
Servicing area: The Studio | Your Space | Corporate | Zoom ● 1-2-1 | Couples | Connect With Friends | Celebration | Family
Focus area:
Mental health
Wellbeing consultations
Energetic medicine
...
"Intrinsic purification combining the elements & basis of all existence,
to clean up your luminious energy field, take care of your soul & reprogram your physical vessel - becoming a full advocate of oneself, in your unique soul-led body"
"Breathwork & Shamanic Healing, Attunement Therapy, Bodywork, Quantum Frequencies, Alchemy & Voltage
Hello and welcome to Bubble,
An inclusive space of integrative medicine vibration of the land and universal consciousness using elementals in a combination of art and science - that are interchanging for your creative being to influence your souls knowledge. These methods are an alternative way to inspire a sacred selfishness to align with your natural frequency and heart-centered essence. You will expand your capacity to experiencing life - repair your inner temple and your immortal soul deserves to be housed in a strong, healthy, physical vessel.

Customised Ceremonys
The Studio | Your Space | Corporate Workplace
• 1-2-1 • Couples • Events Birthdays + Celebrations • Corporate Staff Wellness
I am Hayley,
My art is in the deep listening to your body - to witness soul stories that need to unwind, guided by your energetic wisdom to restore a core presence - for the deepest surrender of your own body. I work from a place where soul-trust becomes real to impact your entire physio, psycho, spiritual system to feel safe to experience and express the full spectrum of your emotions into physical form - and invigorate an intimate territory of your soul.
BREATHWORK is at the heart of bubble...
It is a force to be reckoned with, in the grace and surrender of the breath and working with shamanic healing and bodywork - you are able to integrate the light and dark for all aspects of who you are. 'Your body keeps score' and requires its own delicate space of intimacy to assimilate energy exchanges - in what is the most honouring and empowering ways for you, with compassion for you to navigate your existence in this reality with your challenges in letting your breath journey you into different realms for healing behaviours, karmic, soul retrieval and reclaiming your power in shamanism, you can lay the stories of the past to rest. Each journey is the most empowering process where you go as slow or as deep as you like and I work with the language and permission of your body. Breathwork is the element and basis of all existence to become a full advocate for oneself in your unique soul-led body.
ATTUNEMENT THERAPY is a sanctuary to release pain from where love was once withheld...
A simple and stunning process that offers you to receive a beautiful, healing and enlightening experience in the most sacred space where all the components of your existence are seen. This is the essential evolution of life, to be if you are not being held, are lost or need to re-set you will be held unconditionally to be attuned to my beating heart, cocooned in love, trust and presence like no other. This therapy I bring my clients that came from my irrepressible inquiry into developing the paradigms of everyone having access to expand into our personal interior wiring. The ever evolving ways to learn this is a session that reminds you, that you matter, your choices matter and I am here as you have a purpose.
ALCHEMY SOUND incorporates multi layers needed for the multidimensional human-spirit...
A medicine that focuses to re-tune the mind-body as well as adjust any imbalance of spirit is how sound was created for our cells to communicate and how were able to alchemise our own frequencies. CrystalTones™ Bowls find your cellular integration balance in electro-magnetic energies for an absolute harmony in your physical and soul. I work in the synergy of energy of your chakras, bones and organs to the T-cells where your body produces this in the altered brainwave states where a deep listening of which bowl is required to validate which frequencies in the physical body; as well as your astral, causal and spiritual bodies. These bowls are come out in all my sessions - 20 minutes the equivalent of a 4 hour sleep!
QUANTUM MECHANICS is the organic mystic of our time...
Logic, reason, mathematics and science are just as important as art, feelings, flow and emotion - there is a deep wholeness in the acceptance and integration of both. Frequencies technology allows us to transform integrative wellness in letting go of competition. The experience I facilitate as a collective of altered states and raising consciousness in my holistic practice I work alongside conscious doctors with this portable easy efficient device has gifted us a whole-being of health and wellness to bio-hack our frequencies at a faster speed. The ever-deepening process of learning how to transform in doing so, whilst I deliver applications to clients, I teach them to learn interactive ways to work with the device and implement their wisdom to strengthen intuition and profile with the device; the energy blocks that exist in their field. Together in my business these are life changing for you to take back control of your wellbeing.
ENERGY MEDICINE for harmonising your energies of Heaven & Earth in your body...
Renew and reactivate your own suppressed capacities for healing and change in unlocking your body from limiting patterns in all time, space and dimensions. As you be present we address the body and your relationship with life with hands-on processes that utilises the interconnectedness of the energy body, a luminous body that surrounds and interpenetrates the physical body. Processes for a good cleaning inside and out and into a new pathways and 'current' flow in your life and deepen your understanding of your own body and open channels for these changes in increasing your capacity to receive in opening wide to infinite possibilities.
HEALTH VOLTAGE is the existence for harmonious balance both the planet + us to stay alive...
The 4 elements of the earth, where one does not exist without the other - in which one brings things into being, flow and creativity is the one that is our prime survival source. The element of water is our most sacred substance and as the core current of our body as it is for the earth - both exactly 80% an ingredient designed to be charged with negative electrons. Mother earth's voltage consistently sustains life in detoxifying whilst producing an abundance, in the current of electrically charged water. As is exactly why our bodies are electron deficient when we drink water that is 'dead' as is not transmitting the electrical charge of nutrients in living abundant water. The results are miraculous as the healthcare system that can cultivate healthy bodies. A device that mimic's the earth prosperous and intrinsic negative cell voltage in serving us towards a truly healthy world.
My intention
When you work with me,
I will not to let you hide from yourself,
but to return to trust in the voice of your soul.
Hayley

"So come to explore the feeling to be fully alive in your radiant presence
that is huge, wild and outrageous!"
I acknowledge the Traditional Custodians of the land on which I work and live – the Whadjuk Noongar people and I pay respect to Elders past, present and emerging
Qualification details
Breathwork Practitioner - Claire Belton Transpersonal Breathwork Training Academy in
Breathwork and Shamanic Healing
Breathwork Practitioner The Breath Centre USA
SOMA Breath Instructor - The Awakening Ceremony
---
Certified Attunement Therapist
Oracle of Sound - Sound Healing Training for Alchemy Quartz Crystal Tones™
Oracle of Sound - Shamanic Sound and Voice Activation,
Healy World - Medical Device Consultant
---
Coach & Practitioner of NLP and Conversational Hypnosis - Quantum Training Institute
Hydration Specialist - Enagic ® Kangen Water

OM Chant Facilitator - Atma Kriya Yoga Certificate
Certified Access Consciousness Bars® | Access Consciousness Body Processes®
---
Member of The Australian Breathwork Association
AON Insurance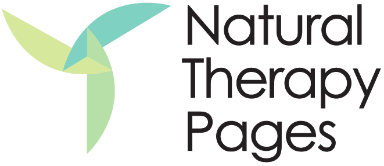 Bubble. Healing On All Dimensions of Health & Existence.