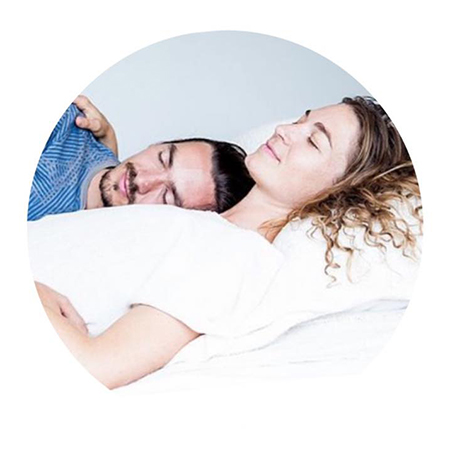 Bubble. Healing On All Dimensions of Health & Existence.
Want to find out my availability, pricing or opening hours? Click on Send Me Details Now to get started.
Send Me Details Now
Clicking on the Send Me Details Now button opens an enquiry form where you can message Hayley directly
Attunement Therapy is to Be Held + Nurtured. As humans we are wired to connect, for touch, safety + closeness - yet disconnection is the cause of so much pain. Connection is the antidote.
Attunement Therapy
Servicing area
The Studio
---
Focus areas
Arthritis
Cancer management
Menopause
Mental health
Depression
Mental illness
---
"

This healing modality is stunning in its simplicity and effectiveness"



In the most delicate of spaces, with a one of a kind, simple, yet life-changing modality, you will be held to reinstate that you are accepted, you are cared for, worthy and loved. You will be equipped with the realisations you can re-access your own innate sense of power to be able to change your circumstances in all aspects of your life.
Re-attuning to come back to a place of trust and simple awareness, by letting go of your attachments to literally shift the past - leaving your old hurts behind so they no longer exist. Allowing you to feel through the heartfelt connection, the regulation of returning 'home', to the powerful place of wholeness within.
Attunement Therapy offers connection to:
those who have none,
those who need extra,
those who need hope,
those who desire to heal anything,
those in pain,
those who want to feel again,
those that want to transcend their past story
to those who feel they don't want connection
and to those who want to transform what motives them in life.
Attuned into feeling human connection is key in being so effective to re-organize an entire nervous system in order to access a very deep state of relaxation. This allows for the body to enter into the most natural and automatic 'reset' function available - the same way an upset infant is instantly soothed by the heartbeat when held by a parent. You will walk away with a heightened sense of self and the will power to seek more physical connection with other people.
Your session starts with briefly exploring your current life situation and you will be encouraged to consider an intention or an issue to heal. We will work directly on the Autonomic Nervous system - 95% of your unconscious mind to help reduce any fear, trauma, stress and anxiety in your life.
Could Attunement Therapy Help you?
Do you want more healthy human connection in your life?
Do you feel separate from others or that you don't belong?
Do you feel empty or not good enough/ abandoned/ rejected?
Do you want to heal an emotional imbalance such as stress or anxiety?
Do you find it hard to calm down and relax?
Do you have a physical injury that needs to healing?
Do you have a chronic illness?
Do you suffer from addiction or compulsive behaviors?
Do you feel unsafe in your body or in the world?
Do you have traumatic events you want to heal?
Do you suffer from destructive emotional habits; rage, violence or resentment?
Do you suffer from relationship or sexual dysfunction/sexual confidence?
Are you looking for more positivity, happiness and hope in your life?
Could you do with more creative inspiration in your life?
Private Session
Physical + emotional presence for you to re-set + align your heart
Location - The Studio
Duration - 3 hrs
1-2-1 - $249
▶️ Multipack Savings
Rapid Results
x3 sessions @ 15% savings
x5 sessions @ 20% savings
Gift Certificates - Personalise Your Gift

Let's Connect!
• Say Hi Discovery Call
Together we identify your needs + best action
• I Know What I Want
Here's my availaility, book me in
Hayley

T: 0409 876 511 | E: hi@youarebubble
www.youarebubble.com
Transpersonal Breathwork, Shamanic Healing + Bodywork
2hr 30min
Meditation
Spiritual Healing
Energy Healing
Breathwork
Women's Health
Men's Health
Mindfulness
In-Person + Virtual Zoom Options 1-2-1, Couples, Groups, Private Events, Corporate Sessions Lets Connect to identify your needs, price options + create your session
Pranayama Breathwork + Tantric Technique
2hr
Energy Healing
Spiritual Healing
Women's Health
Men's Health
Mindfulness
Meditation
Breathwork
In-Person + Virtual Zoom Options 1-2-1, Couples, Groups, Private Events, Corporate Sessions Lets Connect to identify your needs, price options + create your session
Qualifications
Claire Belton Transpersonal Breathwork Training Academy In Breathwork And Shamanic Healing, Australian Breathwork Association
The Breath Centre, Usa, Michael Brian Baker Certified Levels 1-3
Soma Breath Certified Instructor
Certified Attunement Therapist
Oracle Of Sound - Sound Healing Training For Alchemy Quartz Crystal Tones™ Oracle Of Sound - Shamanic Sound And Voice Activation
Healy World - Medical Device Consultant
Coach & Practitioner Of Nlp And Conversational Hypnosis - Quantum Training Institute
Om Chant Facilitator - Atma Kriya Yoga Certificate
Hydration Specialist - Enagic ® Kangen Water
Professional Membership
Australian Breathwork Association
---