Bubble. Healing On All Dimensions of Health & Existence.
The Studio
Karrinyup Way
Karrinyup WA 6018
Servicing area: The Studio | Your Space | Corporate ● 1-2-1
Arthritis
Cancer management
Menopause
...
Want to find out my availability, pricing or opening hours? Click on Send Me Details Now to get started.
Clicking on the Send Me Details Now button opens an enquiry form where you can message Hayley directly.
Energy healing modalities that clears the 'energy underneath words' which formed outdated realities to open space for new choices.
Energy Medicine
It is the vibration of your words that aligns and solidifies energy in the cells at
'the point of creation' evolving to create looping thoughts, feelings or emotions
of those self limiting beliefs and stress.
Gentle hands-on processes to literally 'delete and destroy' all natural energy held in implant bands to instantly relax your mind-body in all dimensions, time and space. Facilitating your 'receiving capacities' is what makes results stick, creating new space to drive your being to start truly receiving. Dynamic bodywork processes for conference to invite brain-body back to original function.
Access Bars®

Consciousness is the ability to be present in your life in every moment, without judgment of you or anyone else. Access Bars® is a gentle hands-on modality of 32 unique energy points located on the head that correlate to different aspects and areas of life such as thoughts, ideas, decisions, attitudes, and beliefs relating to control, awareness, creativity, healing, body, money and sex. When these points are touched you reset the electromagnetic charge of these self-limiting aspects to be released, to re-tune into your awareness and allow for ongoing exponential changes.

I taught this modality for 3 years and after your session will provide personalised clearing processes that came up in your session, for you to continue dissipating energy. The verbal processes are profound mind-expanding tools that will change your reality beyond what some personal development tools do to suppress ones awareness.
Access Consciousness Body Processes®

Reciprocating Dimensionalities
Other dimensions give points of view to your body to affect it in this reality. Neck and low back pain, stiffness in the spine, this offers major changes in how your body functions.

MTVSS (molecular terminal valence sloughing systems) |Immune System | Individual Organs
To undo the process of sick organs of disintegrated immunised molecules.

Sum of Trauma
Undo the effect of cumulative trauma on the body where you got used to pain you are living with. Process for unresolved pain, repeated trauma or restriction of motion from physical exertion.

Trifold Sequencing Systems
Emotional and shock trauma gets scrambled in dimensions/realities/time/space/bodies/minds/instincts; parallel to loopback/forth causing never to get out. Stop the triggering experience.

Causal Incarceration, Incarnation, Inculcation of Total Change with Physical Reality
A gift of un-creation in physical reality - to unwind, un-loop and unlock from the body.

Compensatory Drift
Where you have drifted from your power and allowed the lies of powerlessness in embodiment.

Anaphylactic Shock & Quadrate of Laxation
Exhausted muscles, judgements imposed point of views directed at you where the body has gone into shock. A body overworked and willing to receive it will unlocks the lock.
Elimination & Eradication of Patterns of Disharmony
Patterns of disharmony are what create disease - you can create harmony within the body by destroying the disharmony.

Positional HEAPADs
Handicapping, Entropy, Entropy, Paralysis, Atrophy, Destruction, the five elements of what occurs every time you take a position about anything.

Elimination & Eradication of Infested Organs
The body to experience the energies of clearing any infestation to be free to live fully in the body again.

Duration - 1.5 hrs
1-2-1 - $89
Add on option:
Healy Body-Aura Scan $33
Healy Treatment $89
You can see these treatment listings in the service frequencies for life
Packages - Weekly Sessions, Rapid Results - Secure 6 @ 10% Off
Gift Certificates - Personalise Your Gift

Let's Connect!
• Free Discovery Call?
Together let's identify your needs + best action for you
• I am ready to GO!
Here are my dates + I trust your intuition
Hayley
Qualification details
Coach & Practitioner of NLP and Conversational Hypbnosis - Quantum Training Institute
Certified Access Consciousness Bars®
Access Consciousness Body Processes®
Certificates of Completion of Access Consciousness® The Foundation Course
---
Service categories
Access Consciousness The Bars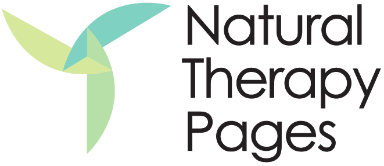 Bubble. Healing On All Dimensions of Health & Existence.